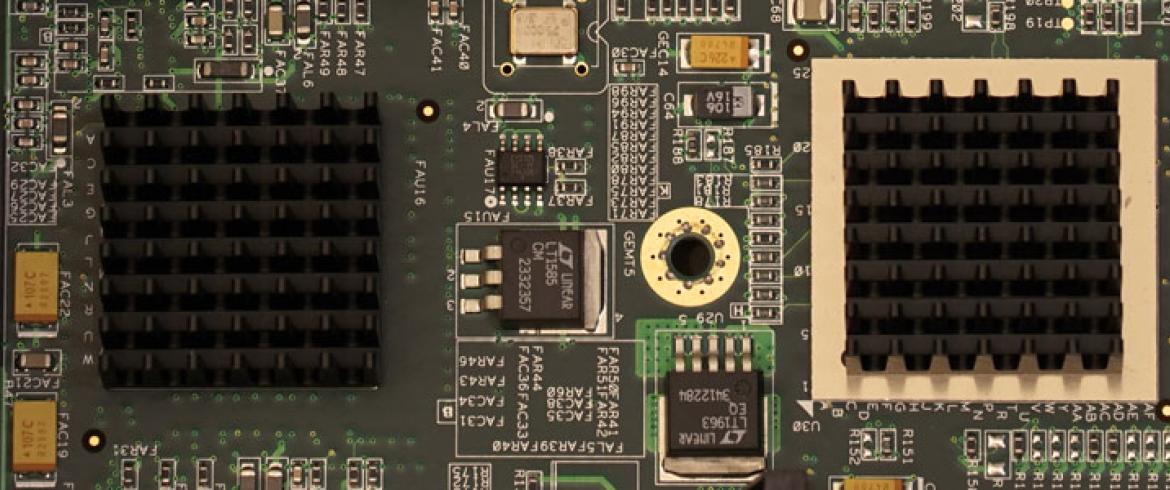 Students at the College of Engineering have access to a large number and variety of computing resources, some specific to the college, others provided by our parent universities.
Thousands of computing devices are routinely connected to the College's local network, which is managed by Florida State University. These devices connect, via wire or wireless, to our internal gigabit fiber-optic backbone, which then provides connectivity to the Internet via FSU's robust network infrastructure. The college provides Virtual Private Network services to allow our users to access college services securely from other locations.
The College is home to numerous public workstations (Intel-compatible personal computers), some available 24 hours a day, which provide student access to important engineering applications used in the instructional and research activities of the college. The college's core server environment provides file, print and other services to our users, and our web presence to the world.
Most administrative computing services are provided centrally by Florida A&M and Florida State Universities.
Our research computing environment is extensive, including various flavors of Linux operating systems as well as Windows and some macOS.
The college and our parent universities utilize the Canvas Learning Management System to enhance instruction for all students. Students access their home university's Canvas instance, but are automatically connected to the (separate) Engineering Canvas instance for their Engineering courses.
The college's classrooms are equipped for multimedia instructional delivery, typically including an instructor's computer, document camera, BluRay player, and other tools. A number of computer classrooms are available, which provide a computer at each seat. All of our classrooms are equipped with cameras to support remote and hybrid instruction, including the ability to record lectures (via Zoom) for asynchronous playback.
A few classrooms with additional technology capabilities support additional and advanced Distance Learning and other remote collaboration needs. For more information on the available services, visit our Distance Learning (ITV) webpage.
Engineering provides remote delivery of classes to or from the Florida State University branch campus in Panama City, Florida.
Telephone services, which are primarily based on a Voice over IP system, are managed by FSU.
Primary support for the college's computing facilities and services is provided by College Computing Services, which is a collaboration between the college and FSU Information Technology Services through its Information Technology Administration Partnership Program (ITAPP).