The GRE requirement has been waived (and extended) for all engineering master's applicants applying through Fall 2026!
Graduate Assistantships
The FAMU-FSU College of Engineering Ph.D. programs offer competitive funding packages for newly admitted students. These may include research assistantships and/or teaching assistantships, tuition waivers, student health care coverage and/or monthly living stipends. By applying to PhD programs by departmental application deadlines for engineering you will automatically be under consideration for student funding. These can be awarded on a departmental or individual faculty basis. Funding offers for new Ph.D. students are eligible for renewal each academic year for up to four years contingent upon successful academic and research progress (maintaining a 3.00 graduate GPA, meeting departmental milestones toward the completion of your degree, meeting research milestones as established with your adviser, etc.) and availability of funds. For more details, contact individual engineering departments or particular faculty of interest. While funding through assistantships is typically reserved for PhD students, some funding may be available for competitive MS thesis students.
Scholarships and Fellowships
Thanks to donations from our industry partners, educational programs, and private donors as well as matching funds from the Florida A&M University and the Florida State University foundations, the FAMU-FSU College of Engineering is able to offer a limited number of scholarships, fellowships and research awards to qualified engineering students from FAMU and FSU.
External Fellowship Partners
GEM
The National GEM Consortium (GEM) is a network of leading corporations, government laboratories, top universities, and top research institutions that enables qualified students from underrepresented communities to pursue graduate education in applied science and engineering. GEM's mission is to enhance the value of the nation's human capital by increasing the participation of underrepresented groups in post-graduate science and engineering education and the technical workforce. It is a nonprofit corporation specializing in providing graduate fellowships in science and engineering. Both FAMU and FSU are GEM member institutions.
McKnight Doctoral Fellowship
The McKnight Doctoral Fellowship Program is designed to address the underrepresentation of African American and Hispanic faculty at colleges and universities in the State of Florida by increasing the pool of citizens qualified with Ph.D. degrees to teach at the college and university levels. This is a state-wide Florida program administered through the Florida Education Fund (FEF). Applications are available on the FEF website. Both FAMU and FSU are qualifying intuitions with the Florida Educational Fund.
University Fellowships
University Funding & Awards
College Funding & Awards
Funding Application Resources
The FSU Office of Graduate Fellowships and Awards is available to assist all current and prospective College of Engineering students (from either FSU or FAMU) with articulating their interests and ambitions in support of identifying and applying for external fellowships, scholarships, grants, and awards. Through their holistic approach, they are able to walk alongside students throughout the entire application process, offering tailored guidance at every step along the way.
Florida A&M University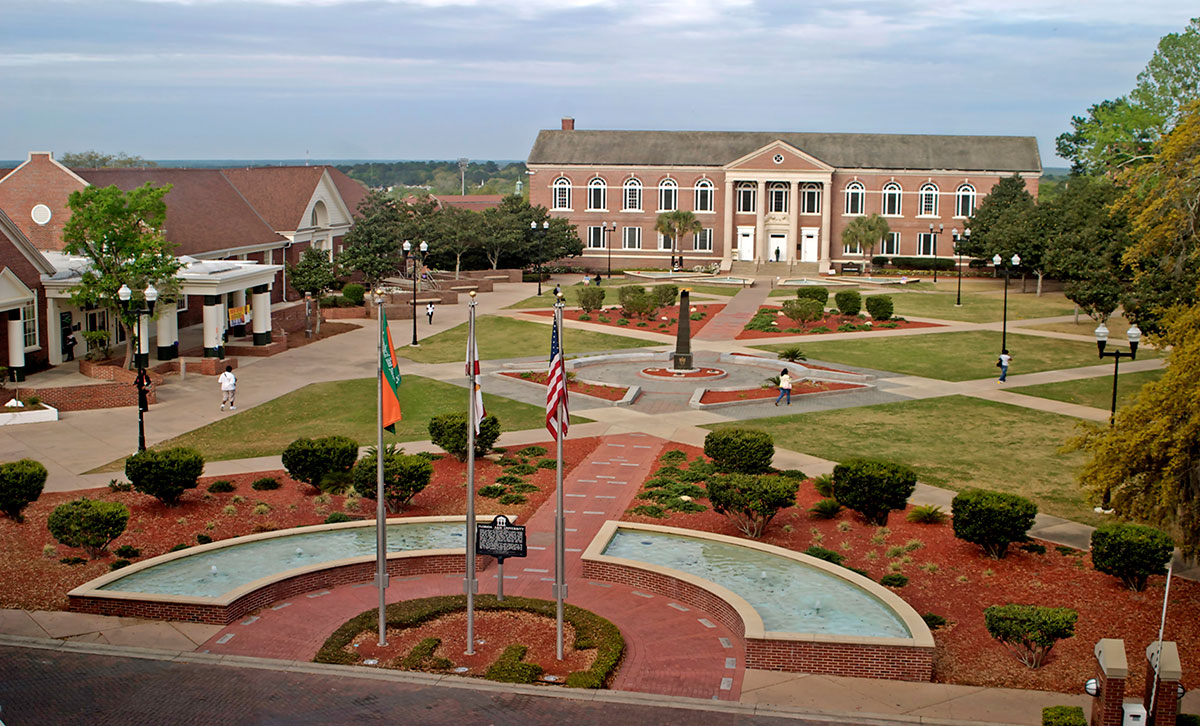 Florida State University