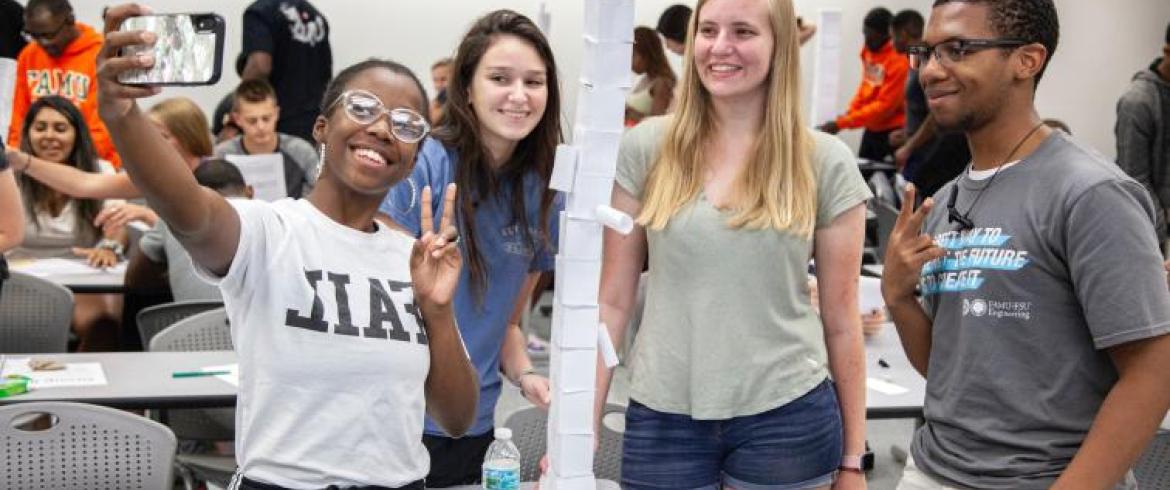 One College, two universities, unlimited opportunity.
The FAMU-FSU College of Engineering, established in 1982, is the joint engineering school for Florida A&M and Florida State University students. Located in Tallahassee, FL our college is a unique partnership between a top HBCU and Tier 1 research university. Prospective graduate students should explore and research both institutions, then determine to which institution they wish to apply through. All graduate curriculum and research opportunities are mirrored at the joint-college, therefore, no matter which institution you choose to attend, your experience in the classroom and laboratory will be identical.
Why Us?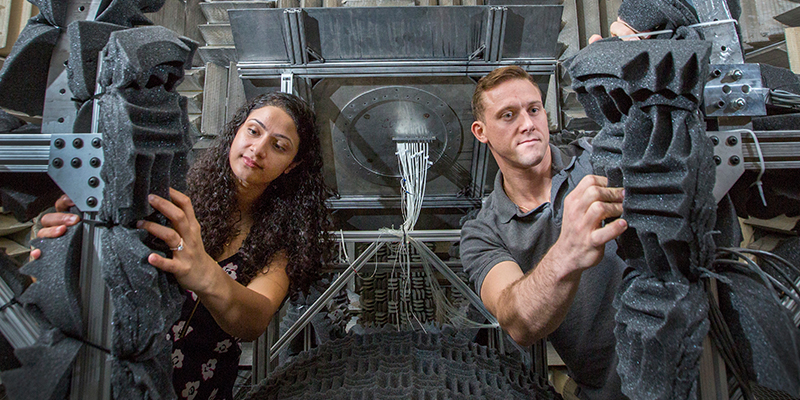 World-Class Research Centers
Our facilities are world-renowned for research in aerospace, power systems, advanced materials, additive manufacturing, climate change and innovative infrastructure materials, to name a few. Our faculty are invested in nurturing undergraduate potential and interest in research—and we have many ways for bachelor's students to be involved. From lab assistantships to paid research assistant positions and undergraduate research opportunities, many students get hands-on experience working alongside faculty, directly contributing to their research success.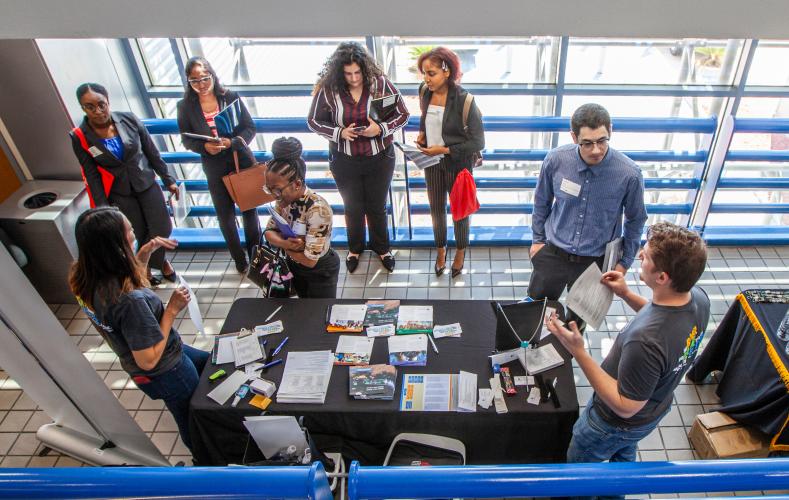 Graduation + Career Placement
We are proud of our graduation rate for students earning a bachelor's in engineering and the resources we offer to help all students succeed. In addition to two universities' worth of research facilities, professors and resources, we also nurture beginning engineering careers through our stellar Engineering Career Services office, which harnesses the power of FAMU and FSU employer resources to help you find the right job right away. Eighty percent of our students have a job or are in graduate school within six months of graduating. 
Diverse Learning Environment
Engineering firms value student experience working in teams of individuals who look, sound and think in diverse ways. At FAMU-FSU Engineering, our students benefit from classroom learning, collaborative teamwork and giving back through the engineering student organizations that are meaningful and offer experience beyond the textbook for resume-building and networking. All of this in a backdrop of multiculturalism and a joint atmosphere between FAMU and FSU. 
Undergraduate
Programs
WHICH DEGREE IS RIGHT FOR YOU?
Earn your bachelor's degree in one of these major areas: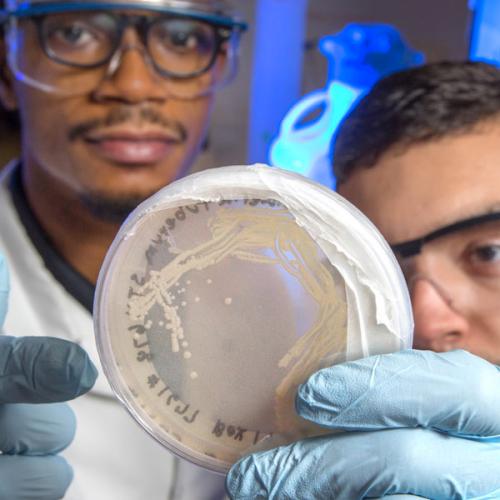 Chemical engineers are involved in the manufacturing of products as varied as petrochemicals, plastics, textiles, pharmaceuticals, medical devices, biochemicals, metals and semiconductors. Biomedical engineers apply engineering to human health, often working on medical research.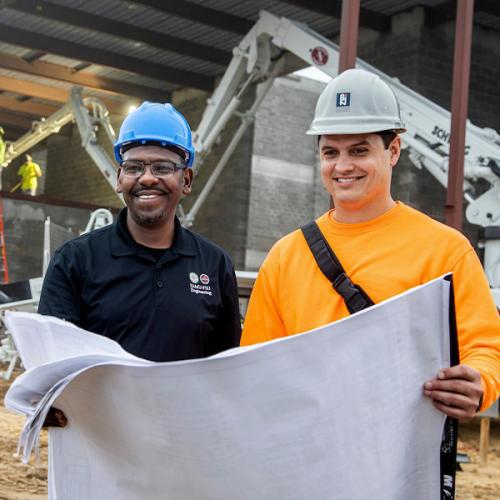 Civil engineers play a vital role in creating man-made infrastructure and protecting the natural environment. They develop, improve, plan, design, construct and operate facilities essential to modern life ranging from buildings to transit systems.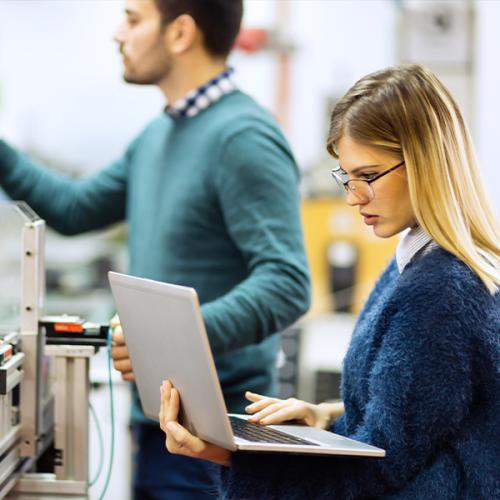 Electrical engineers develop circuits, systems and networks used for electrical power generation/ distribution, machine and process control, wireless and satellite communications and more. Computer engineers apply the software skills of a computer scientist with the hardware skills of an electrical engineer.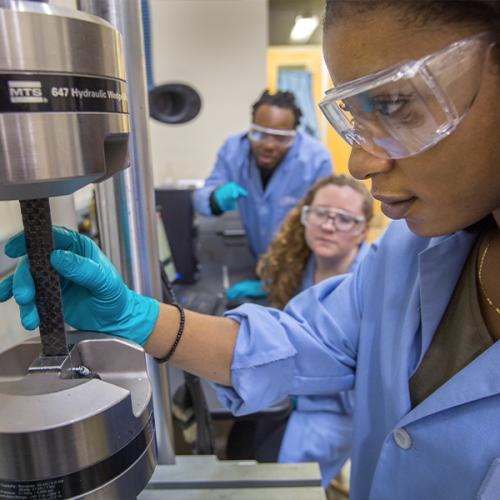 Industrial engineers bring innovation and efficiency to service and manufacturing industries including healthcare, transportation, food and pharmaceuticals. Skills in quality control, machine learning, manufacturing optimization and manufacturing of advanced materials are key.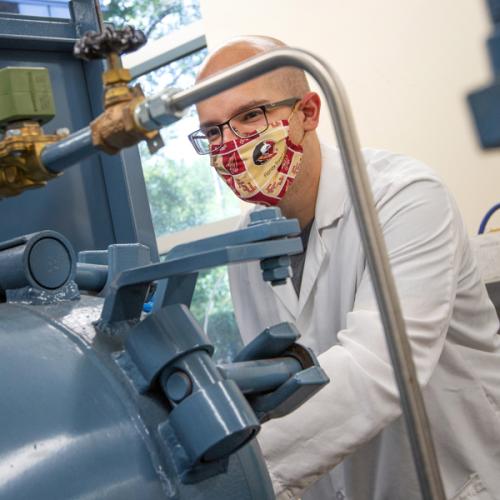 Mechanical engineers analyze, design and control thermalfluid systems, structural and materials systems or dynamic and mechatronic systems. These engineers are hired in every industry from automotive to biomedical. 
Undergraduate Admissions Requirements
The Florida A&M University (FAMU)-Florida State University (FSU) College of Engineering is home to students from both universities who are seeking their undergraduate degree in one of our six Baccalaureate programs. For FTIC (First Time in College) students, there are no additional admission requirements to be accepted into the College of Engineering then the general admission requirements set by the individual universities. Students who accept admissions into either FAMU or FSU will be coded as a pre-engineering student until they meet the course requirements to move into their selected program of study. Please refer to the University of your choice for information on their admission requirements including additional information about the transfer and readmission application process, and further information for international students. 
How to Apply at FAMU 
Students who are interested in attending Florida A&M University (FAMU) should submit their admissions application online. Freshmen applicants will need to submit the following materials in order to be considered for admissions to FAMU: 
Application 
Application fee of $35 (non-refundable or fee waiver for FL residents only) 
Official transcripts 
GED recipients must submit the partial high school transcript 
Two letters of recommendation 
SAT or ACT test scores 
Essay
Apply Now    Tuition & Fees    Scholarships
How to Apply at FSU 
Students who are interested in attending Florida State University (FSU) should submit their admissions application online. Freshmen applicants will need to submit the following materials in order to be considered for admissions to FSU: 
Application 
Application fee of $30 (non-refundable) 
Official transcripts 
GED recipients must submit the partial high school transcript 
SAT or ACT test scores 
Essay 
Apply Now    Tuition & Fees    Scholarships
Getting Involved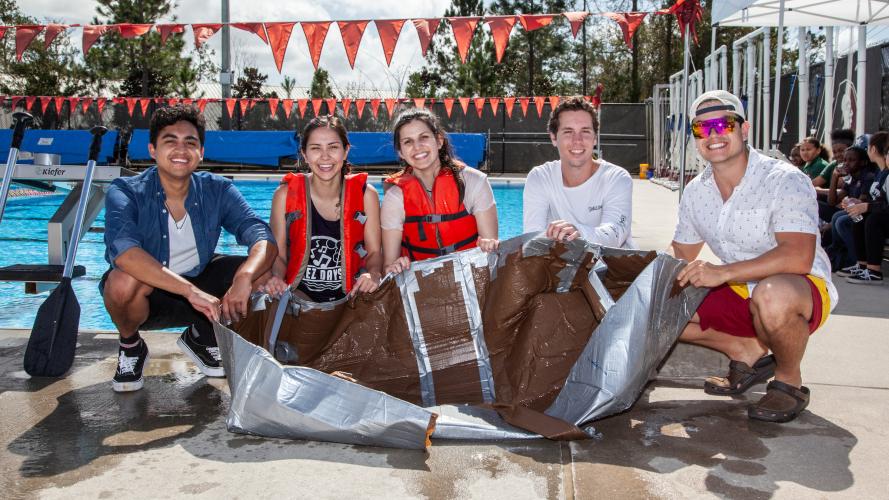 Student involvement outside of the classroom contributes to important learning gains and a well-rounded college experience that prepares students for life after graduation. With around 30 student organizations at the FAMU-FSU College of Engineering campus, there's something to interest everyone. Our student organizations go to competitions, host events and create opportunities for lasting connections.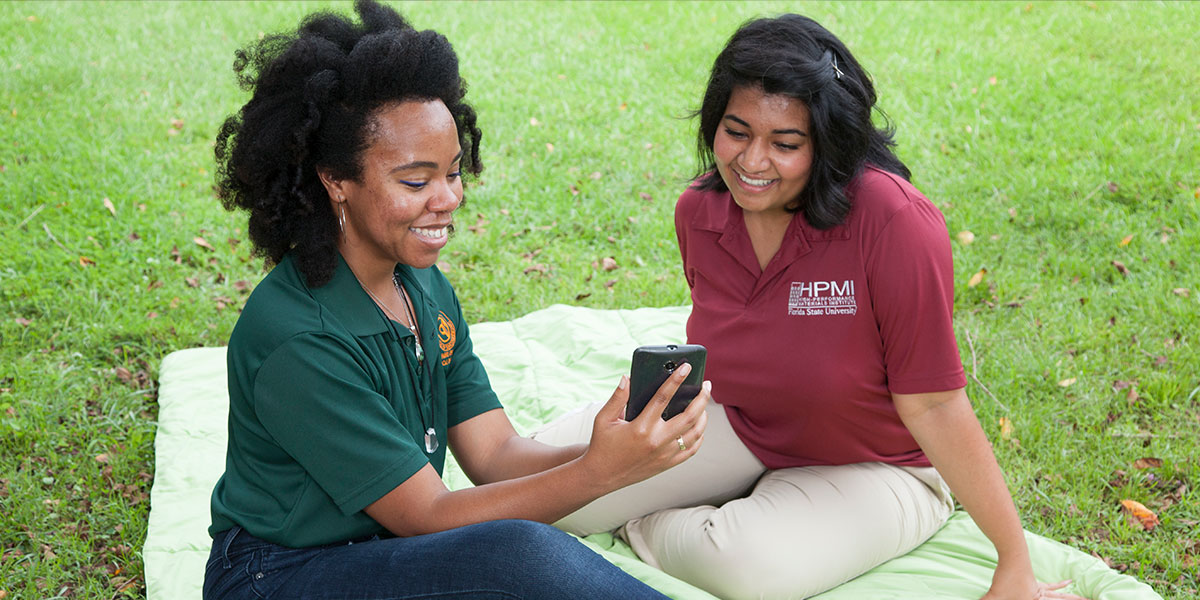 Peer Mentorship Program
Mentors can play a great role in the success of engineering students and can have a lifelong impact. Freshmen and transfer students are encouraged to join the Peer Mentorship Program. In the beginning of the semester you are paired with an upper-division engineering student to help you navigate as an engineering student, answer questions and give you some tips about overcoming obstacles.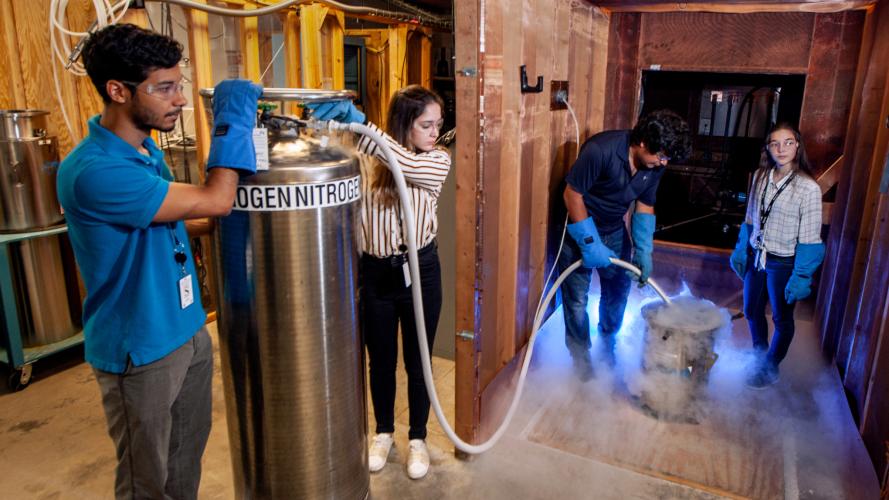 FAMU-FSU Engineering prioritizes undergraduate research opportunities because we know that the next generation of engineering researchers are just now learning the science. Undergrads who work in engineering research labs at our college are more likely to make better grades, discover their engineering "passion area" sooner and even to go on to graduate school. Whether you plan to go for an advanced degree or not, the opportunities are invaluable.
Visit the College Campus
The FAMU-FSU College of Engineering is located at 2525 Pottsdamer Street, Tallahassee, Florida 32310. Parking around the college is available for free to all students and visitor on a first-come-first-served basis.
Tallahassee Area
Tallahassee is a vibrant community full of natural beauty and a thriving culture. With its rolling hills and canopy roads, Tallahassee is unique and different from what most people imagine when they think of Florida. Nestled among massive southern live oak trees dripping with Spanish moss, our beautiful college town is simultaneously a respite from the hectic big cities and a lively community full of creativity. All of this and within an hour's drive of the nation's best beaches! For more information about Tallahassee and the surrounding area.
Visit these Tallahassee websites:
Tallahassee Universities:
Hotels
Make reservations well in advance during football weekends and legislative session as hotels fill up quickly. There are many great hotels in the area, below is a short list of hotels in close proximity to the college.
Aloft Tallahassee Downtown
200 North Monroe Street
Tallahassee, Florida  32301
(850) 513-0313 or (866) 932-6282
DoubleTree by Hilton Hotel Tallahassee
101 S. Adams Street
Tallahassee, FL 32301
Reservations: (850) 224-5000
Four Points by Sheraton
316 W. Tennessee Street
Tallahassee, FL 32301
(850) 422-0071
Hilton Garden Inn Tallahassee Central
1330 Blairstone Road
Tallahassee, FL 32301
(850) 893-8300 
Hotel Duval
415 N. Monroe Street
Tallahassee, FL 32301
(850) 224-6000 or (866) 957-4001
Residence Inn (Marriott)
600 W. Gaines Street
Tallahassee, FL 32304
(850) 329-9080 or (800) 922-3291