In February 2021, J. Murray Gibson, dean of the FAMU-FSU College of Engineering, announced the appointment of a group of leading industry and alumni engineering professionals to a new Dean's Advisory Council. These 15 individuals represent a broad array of backgrounds and technical expertise, yet they share the goal of enhancing the education and investment in diverse engineers that embodies the joint college's mission.
A major role of the council will be to enhance the reputation and resources of the joint college. Key elements of the council's charge include:
Assisting the Dean in obtaining financial support from industry, government entities, alumni of the college and friends of the college.
Serving as a constituency support organization in accordance with the expertise represented by the members of the council.
Promoting and encouraging the advancement of the college through interactions and communication with alumni, organizations, particularly those of industry; and friends and individuals with interest in the College of Engineering. 
Improving and promoting plans to help the college gain national recognition for the diversity in students and faculty population, the high-impact research, and our state-of-the-art research facilities. 
The Dean's Advisory Council supersedes the former College Advisory Board with an enhanced focus on assisting the college in seeking corporate partnerships and external funding. Each department within the college maintains an industrial advisory board which is vital to sustaining an intimate connection to the industry of our engineering disciplines and our students.
Board members serve for two-year renewable terms. Additional members may be added as the need or opportunities arise.
---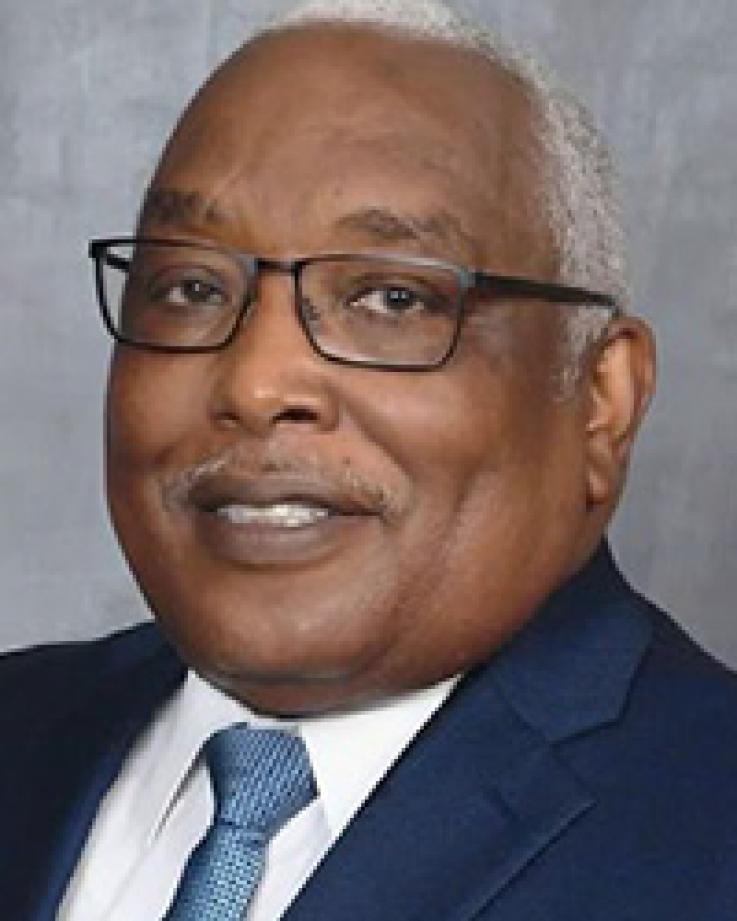 David Blanding
Retired
Company
Belton SC
Location
David Blanding is a retired aerospace engineer with 42 years of research and development experience at the Boeing Company. Most recently, he was a consulting engineer to Boeing Research & Technology in Huntington Beach, CA. During his career, he worked on aircraft platforms B-1A/B-1B Bomber, Space Shuttle, Apache Helicopter, National Aerospace Plane, AC-130 Gunship, C-17 Cargo, and Boeing 787. Mr. Blanding holds ten (10) patents in electric actuation and control and thermal management, with two pending. In 2012, he was given the Life Time Achievement Award by the National Society of Black Engineers; in 2006 they renamed him Black Engineer of the Year – Outstanding Technical Contribution in Industry by the Historically Black Colleges and Universities Council of Engineering Deans. In 2002, he was a Boeing Technical Fellow. Mr. Blanding supported Boeing's university relations and STEM activities during his career and still has a passion for these projects in his retirement. He holds a bachelor's in engineering technology from Florida A&M University and a master's in technology management from the University of Phoenix.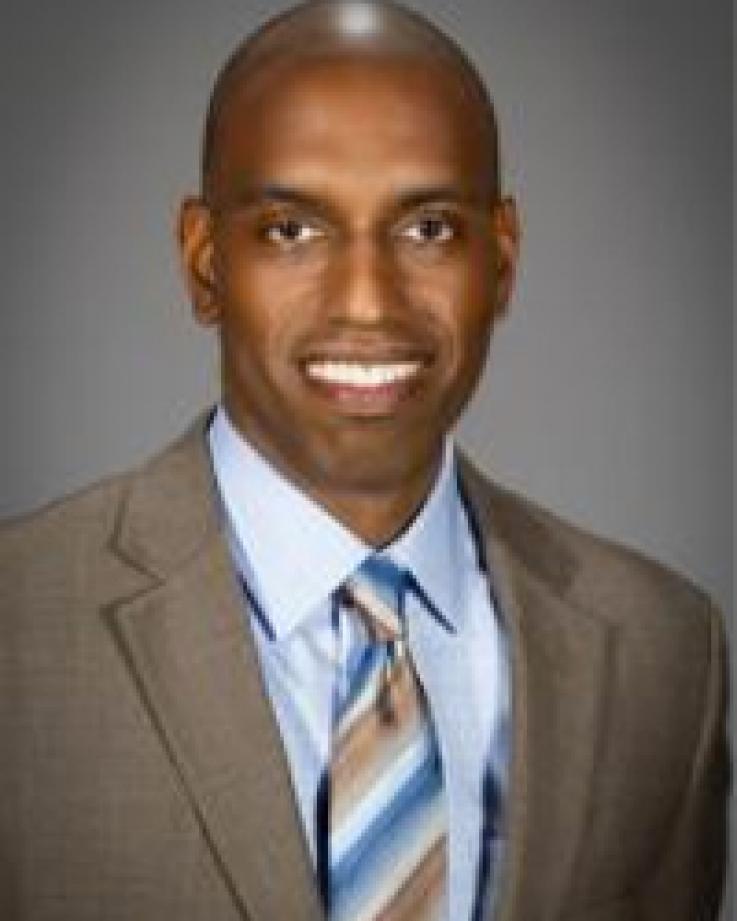 Cordell Cordell Hardy, Ph.D
3M
Company
St. Paul MN
Location
Cordell Hardy is the Vice President, of Global R&D Operations, Corporate Research & Development, at 3M Company Headquartered in St. Paul, MN. Cordell has a B.S. and a Ph.D. in Chemical Engineering from Florida A&M University and the University of Minnesota, respectively. After joining 3M, Cordell worked in the Consumer Business Group, first as a product developer for consumer adhesives and tapes, then in various management roles within Stationery Products and Home Care laboratories. He then joined the Safety & Graphics Business Group in 2012, taking on a number of managerial assignments prior to his current role. Dr. Hardy is an active community advocate and serves on the Board of Directors of Minnesota Community Care, a large health clinic providing cost-effective care to underserved populations, as well as the Board of the 3M Foundation.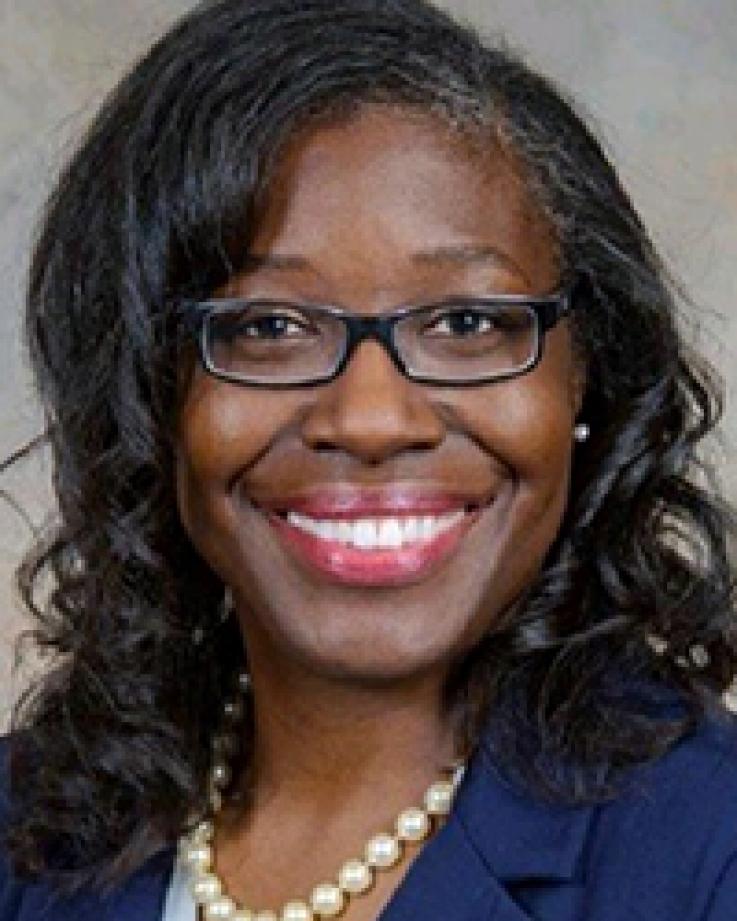 Lakiesha Hawkins
3M
Company
St. Paul MN
Location
Cordell Hardy is the Vice President, of Global R&D Operations, Corporate Research & Development, at 3M Company Headquartered in St. Paul, MN. Cordell has a B.S. and a Ph.D. in Chemical Engineering from Florida A&M University and the University of Minnesota, respectively. After joining 3M, Cordell worked in the Consumer Business Group, first as a product developer for consumer adhesives and tapes, then in various management roles within Stationery Products and Home Care laboratories. He then joined the Safety & Graphics Business Group in 2012, taking on a number of managerial assignments prior to his current role. Dr. Hardy is an active community advocate and serves on the Board of Directors of Minnesota Community Care, a large health clinic providing cost-effective care to underserved populations, as well as the Board of the 3M Foundation.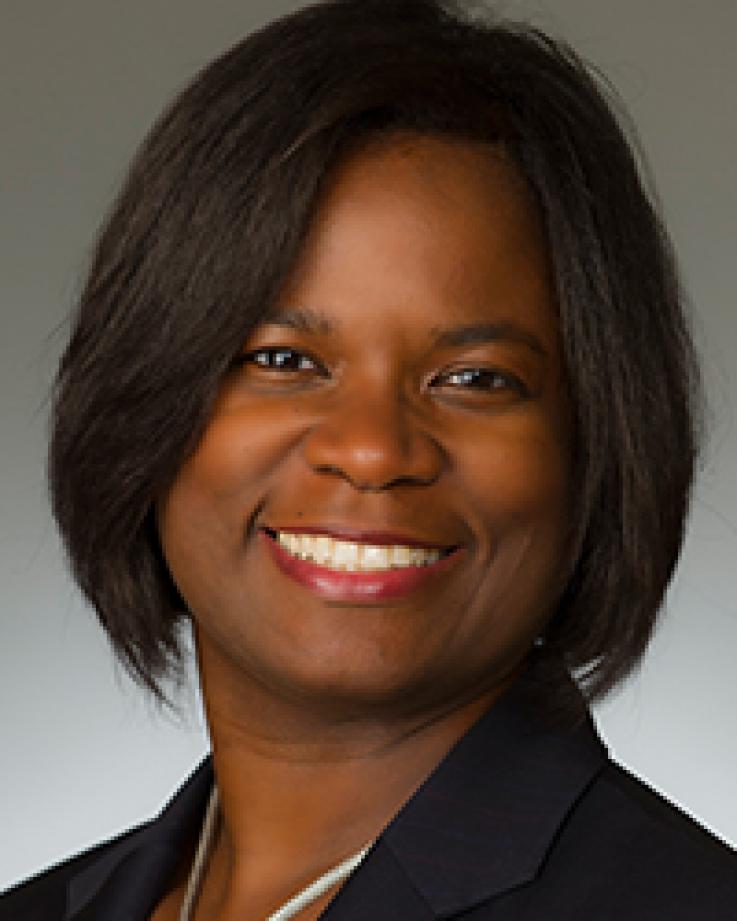 Eunice Heath
Dow
Company
Bryn Mawr PA
Location
Eunice Heath serves as Corporate Director for Sustainability at Dow. She leads the coordinated planning and implementation of the 2025 Sustainability Goals, as well as sustainability integration and Environmental, Social and Governance (ESG) reporting disclosure cross the company and business units. Ms. Heath joined Dow in 1991. In 2013, she assumed a role in corporate sustainability, which included responsibilities for Dow 2025 circular economy implementation and liaison to external organizations such as The Sustainability Consortium, Green Chemistry Commerce Council and American Chemistry Council Value Chain and Retail Committees. She is a certified Six Sigma Green Belt, a recipient of the 2007 Black Engineer of the Year Award, 2011 Women of Distinction winner by the Philadelphia Business Journal, 2013 Champion of Champions award by NSBE, 2017 Honoree of Forty Women to Watch Over 40 by Forbes Media, 2020 Honoree of 25 Badass Women Shaking Up the Climate Movement by GreenBiz and recently named to the 2020 HERoes Role Models for leadership in championing women in business and driving change for gender diversity in the workplace. Heath earned her MBA at the University of Michigan and a Bachelor of Science in Industrial & Systems Engineering at the University of Florida.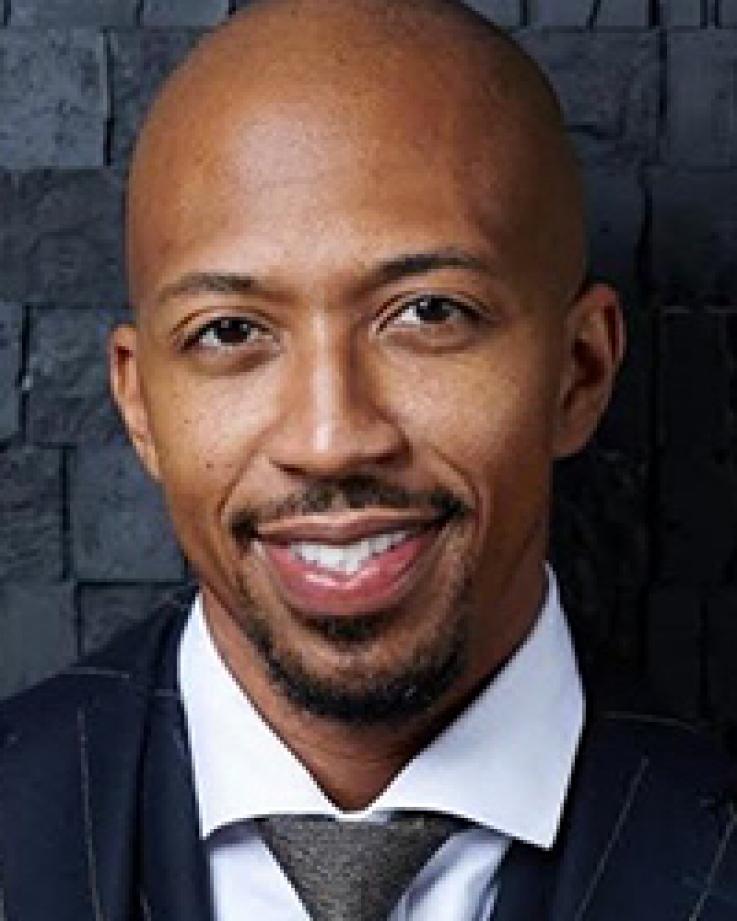 Jacquay Henderson
Square Peg Technologies
Company
Washington DC
Location
Jacquay Henderson is the Founder and CEO of Square Peg Technologies. As a graduate of the FAMU-FSU College of Engineering, where he obtained bachelor's and master's degrees in Industrial Engineering from Florida State University, he has remained active in the university and is currently serving on the Council of Advisors for the Industrial and Manufacturing Engineering Department. He is supporting the department's efforts with the National Science Foundation's Technology Infusion Program (TIP) to boost enrollment and enhance the experience of minority students at the FAMU-FSU College of Engineering. In 2019, Square Peg Technologies was named on the Seminole 100 List for being one of the fastest-growing businesses owned by Florida State University alumni. Additionally, Square Peg Technologies is a member of the Department of Defense's Space Enterprise Consortium (SpEC) helping to build the next generation of space technologies for federally-funded space-related projects. Mr. Henderson was named 2019 Small Business Person of Year by the DC Chamber of Commerce. His company was also recognized as one of Washington, DC's Best Places to Work in 2019 by the Washington Business Journal and was honored by the Northern Virginia Technology Council on the NVTC Tech 100 List for driving tech innovation, implementing new customer solutions, and leading growth in the Greater Washington region. As a technology and small business thought leader, his aim is to push the fields of technology and engineering forward and empower small businesses to use data analytics and artificial intelligence.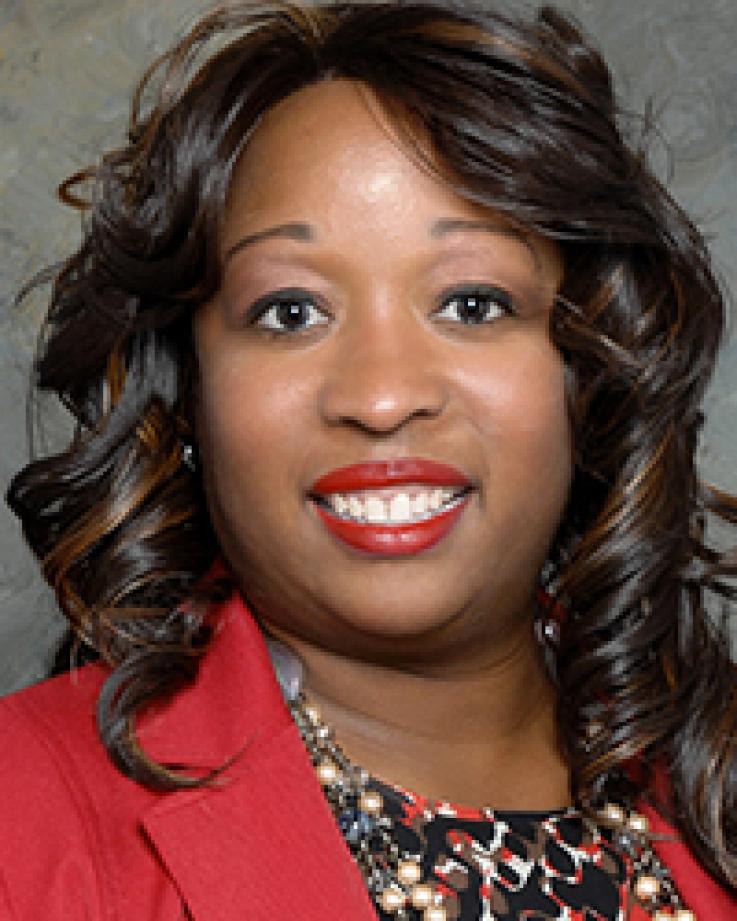 Tameika Hollis
Illuminate
Company
Washington DC
Location
Tameika Hollis is Chief Operations Officer (COO) for Illuminate. Previously, Tameika was Vice President at Northrop Grumman (NG). Her previous roles at Northrop Grumman included Executive Director of Executive for the Cyber and Intelligence Mission Solutions and as an operating unit Executive Director of Passive RF programs. Prior to Northrop, Ms. Hollis worked at Boeing Satellite Systems and Raytheon Corporation. She has a bachelor's in Mechanical Engineering from Florida A&M University, a master's in mechanical engineering from the University of Michigan and completed the General Management Program at Harvard University. Ms. Hollis volunteers by visiting schools to spark students' interest in engineering and leads workshops at the Society of Women Engineers and National Society of Black Engineers National Conventions.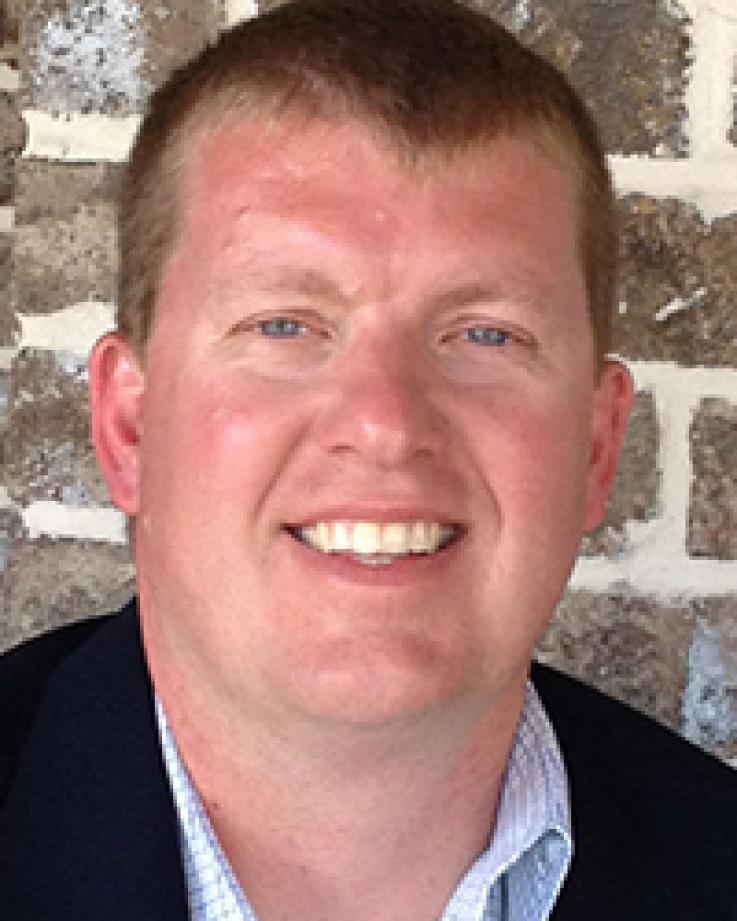 Jason Maxwell
KaMin
Company
Sandersville GA
Location
Jason Maxwell is the Vice President of Operations at KaMin Solutions, a company focused on mining and processing kaolin. Maxwell joined KaMin Solutions (formerly J.M. Huber Corporation) in 2003, and has served in a variety of roles including Plant and Product Manager. Mr. Maxwell has over 21 years of industry experience and has previously held leadership and engineering positions at Owens Corning Fiberglass, Alcatel and Transitions Optical. He also currently serves on a number of boards ranging from the Georgia Mining Foundation (Treasurer), the Georgia Mining Association (Treasurer), the FAMU/FSU Engineering Advisory Board, FAMU-FSU College of Engineering Department of Chemical and Biomedical Engineering Advisory Board, and a member of local community boards and other associations. Mr. Maxwell earned his M.B.A. from Georgia College and State University in 2009 and his B.S. in chemical engineering from Florida State University in 1999.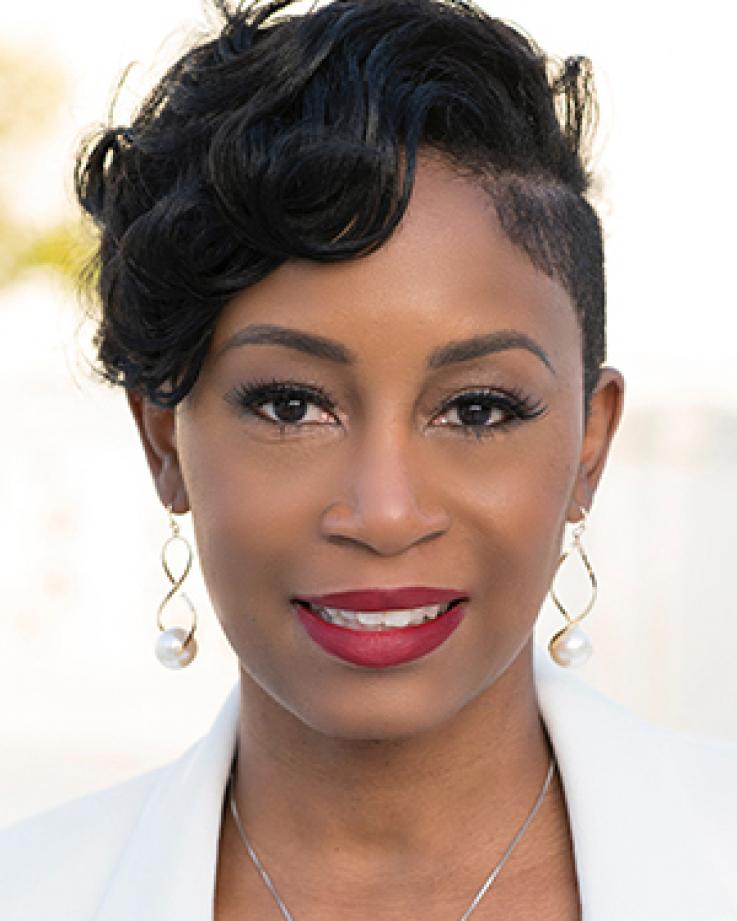 Bridgette McAdoo
Genesys
Company
Washington, DC
Location
Genesys Bridgette McAdoo, M.B.A is the Global Sustainability Officer for Genesys, a software company providing AI and cloud contact center solutions. She is the first person in the role, where she focuses on driving stakeholder engagement and education. She also leads the sustainable strategy development for the company.
McAdoo graduated from the FAMU-FSU College of Engineering via Florida A&M University in industrial engineering (1999) and worked in the aerospace industry for several years. She later got her Master of Business Administration in 2010 from the Drucker School of Management.
Her diverse career path began as an engineer working for the NASA Space Shuttle and Mars Rover operations programs. She then went on to work as the Global Director for Sustainability for KFC, where she created a strategic framework for the brand, working with franchises on issues like hunger, food donation, green building and sustainable sourcing. McAdoo worked for a non-profit as a leading corporate strategist for the World Wildlife Fund. There she spearheaded several core partnerships and became a prominent voice on WWF's diversity, equality, and inclusion efforts.
She lives in the Washington, DC area of Maryland.
Tom McCormick
Primoris Services Corporation
Company
Bartonville TX
Location
Tom McCormick graduated from Florida State University with a BS in Civil Engineering in April 1987. He has served as Primoris Service Corporation's President and Chief Executive Officer since November 2019 and as one of their directors since August 2019. Prior to joining the company, Mr. McCormick held a variety of executive positions with Chicago Bridge & Iron Company. Prior to 2007, Mr. McCormick worked for more than 17 years at BE&K Engineering & Construction on a variety of heavy industrial projects. In addition to his bachelor's degree, Mr. McCormick also has an Advanced Executive Management Degree from INSEAD in Fontainebleau, France. He currently lives in Bartonville, TX.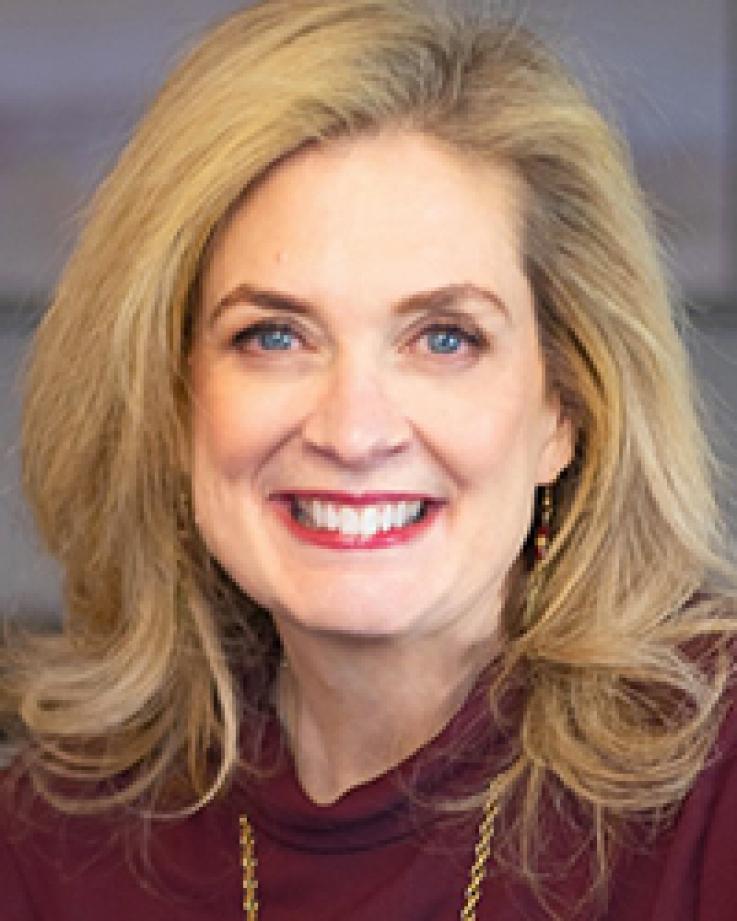 Nancy McKay
Business Strategist
Company
New York NY
Location
Nancy McKay is a beauty industry aficionado and veteran with over 30 years of experience at the Estee Lauder Companies and multiple experiences in the private equity and start-up world. Her most recent roles were as the CEO of NEST Fragrances—named The Top 10 Beauty Brand to Watch in 2018—and Senior Vice President and General Manager of the Estee Lauder, Tom Ford Beauty, and Aerin Beauty brands. Ms. McKay is currently consulting, using that experience to help large and small companies achieve their objectives. She has long found time to support her alma mater, Florida State University, and is currently serving as the Chair of the FSU Foundation. She has been recognized by the University through being a "Grad Made Good" in 2018, a recipient of the Inspire Award in 2016, and the Commencement Speaker in August 2017.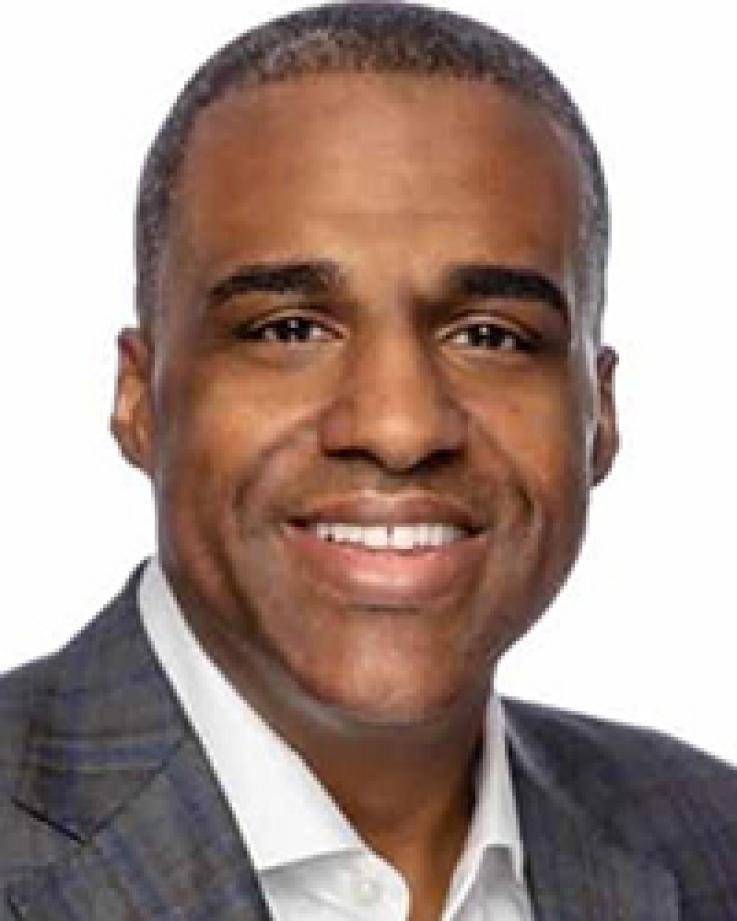 Hubie Payne
Texas Instruments
Company
Dallas TX
Location
Hubie Payne is the Vice President of Quality for Texas Instruments Incorporated, where he leads a global team responsible for providing engineering and quality support across tens of thousands of integrated circuits, responsible for $15B revenue annually. Mr. Payne is recognized as a popular speaker, traveling around the globe, influencing and leading teams in Germany, Malaysia, Philippines, Taiwan, India, China, Japan and the U.S. His dedication to mentoring is reflected in his work with the next generation serving as the executive sponsor of FAMU-FSU College of Engineering recruiting, advisory board member of the Department of Electrical and Computer Engineering at the college, and sits on the board at SMU ME. Within TI, he is the executive sponsor of BEST Robotics, executive sponsor of both the Veterans and Black Employee Initiative. Along with being a supporting member of TI's Pride network, he is a board member of TI's Political Action Committee and visits college campuses regularly as a TI university recruiting and steering team member.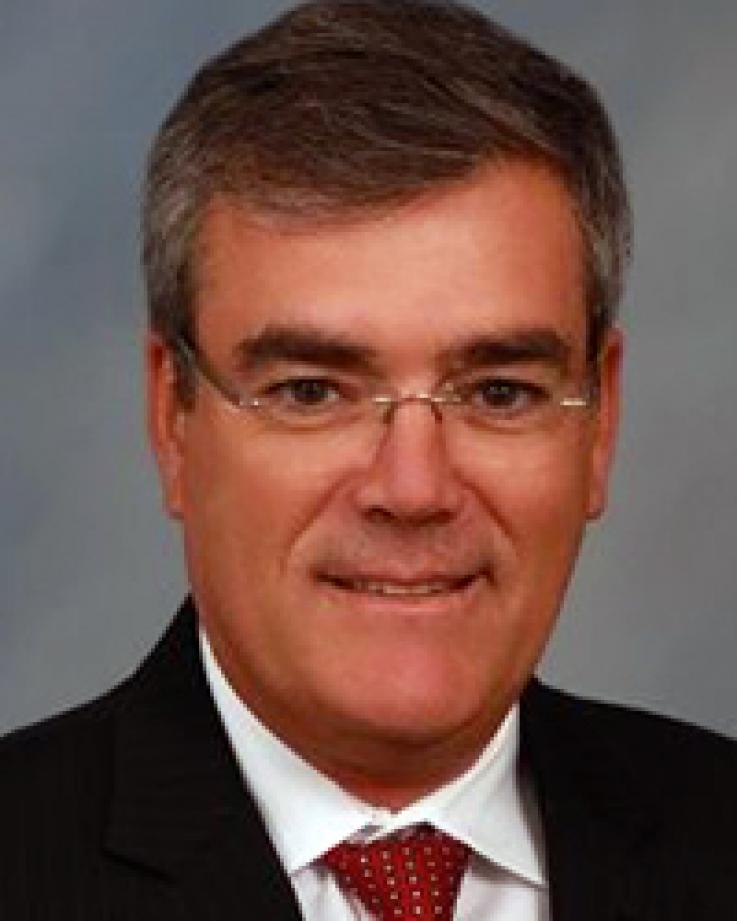 Ricardo Schneider
Danfoss Turbocorp
Company
Tallahassee FL
Location
Ricardo Schneider is the President and CEO of Danfoss Turbocorp in Tallahassee, Florida. He joined Danfoss in 1992, holding several different positions in three different countries. He led a global team to develop, produce and supply solutions, enabling the reduction of over 30% energy efficiency for residential air conditioning systems in the USA, meeting the new Sessional Energy Efficiency in 2005. He is a member of American Society of Heating, Refrigerating and Air Conditioning Engineers, and a former Chairman of the Air Conditioning, Heating and Refrigeration Institute. He is a member of the Florida State University Research Foundation Board of Directors and the Tallahassee-Leon County Economic Vitality Leadership Council. Mr. Schneider holds a Mechanical Engineering degree from Universidade Federal do Rio Grande do Sul Brazil, Executive education from Harvard Business School.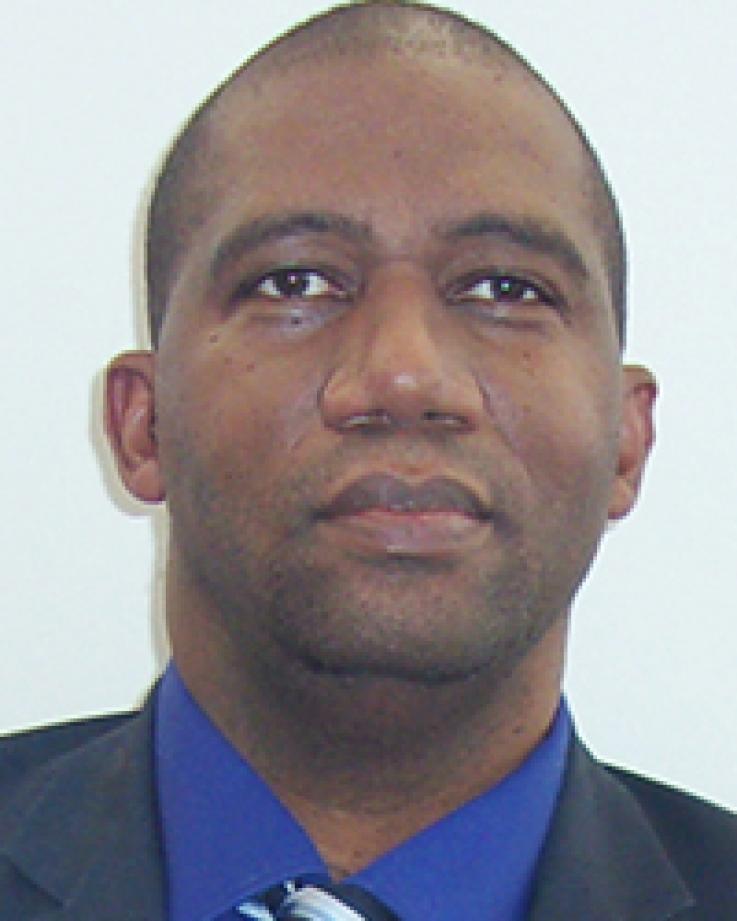 Levasseur Tellis
Ford Motor Company
Company
Detroit MI
Location
Levasseur Tellis is the leader of Automated Vehicle (AV) Regulatory Compliance within the Ford Motor Company. In this role, Levasseur supervises the compliance of the Ford Motor automated vehicles to all applicable safety and environmental regulations on a federal and local level. He also supervises all internal feature development for AV response to First Responders and response to disruptions to its intended function. He received his master's degree in Electrical Engineering from Florida A&M University through the FAMU-FSU College of Engineering. Since 1998, Mr. Tellis has worked for the Ford Motor Company on various Active Safety and Driver Assistance features and enablers such as Forward Collision Warning, Collision Mitigation by Braking, Pedestrian Detection, and Vehicle to Vehicle and Vehicle to Infrastructure Communication. Levasseur lives in Southeast Michigan.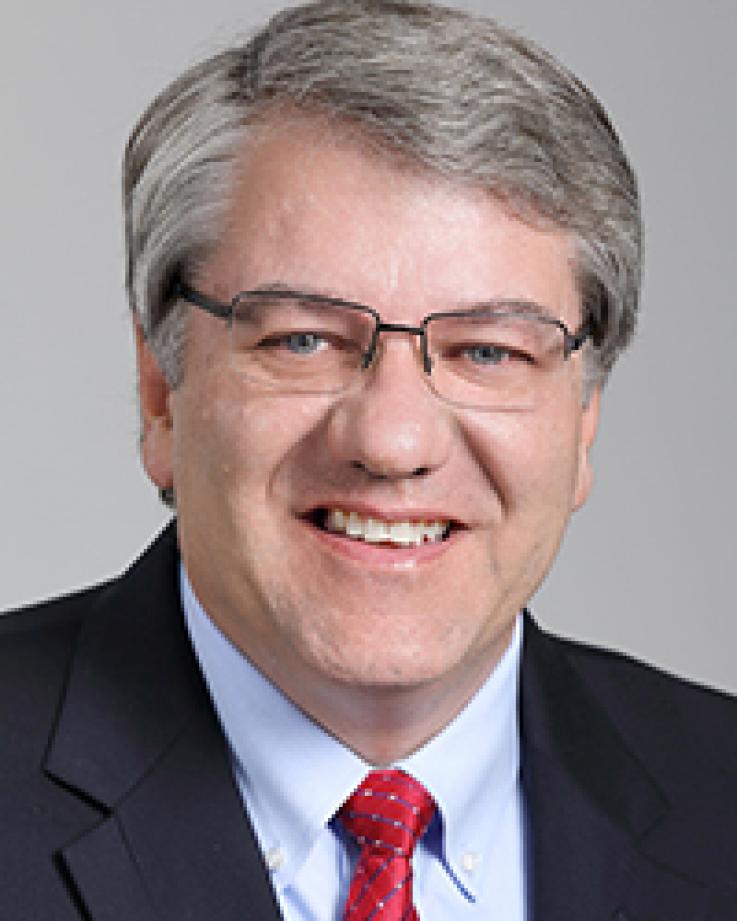 Kevin Thibault
Florida Dept of Transportation
Company
Orlando FL
Location
Kevin J. Thibault was named Secretary of the Florida Department of Transportation (FDOT) by Governor Ron DeSantis on January 18, 2019. As Secretary, Thibault oversees the lead agency in state government with the statutory responsibility to coordinate the planning and development of a safe, viable, and balanced transportation system serving all regions of the state, and to assure the compatibility of all components, including multimodal facilities. He is passionate about mentorship and building a diverse workforce for the future of Florida's transportation system and has prioritized the implementation of several initiatives centered on improving safety, enhancing mobility, and inspiring innovation within the agency. Secretary Thibault spent half of his professional career in the private sector and the rest in various roles within FDOT and is a Civil Engineering graduate from the University of Massachusetts Dartmouth.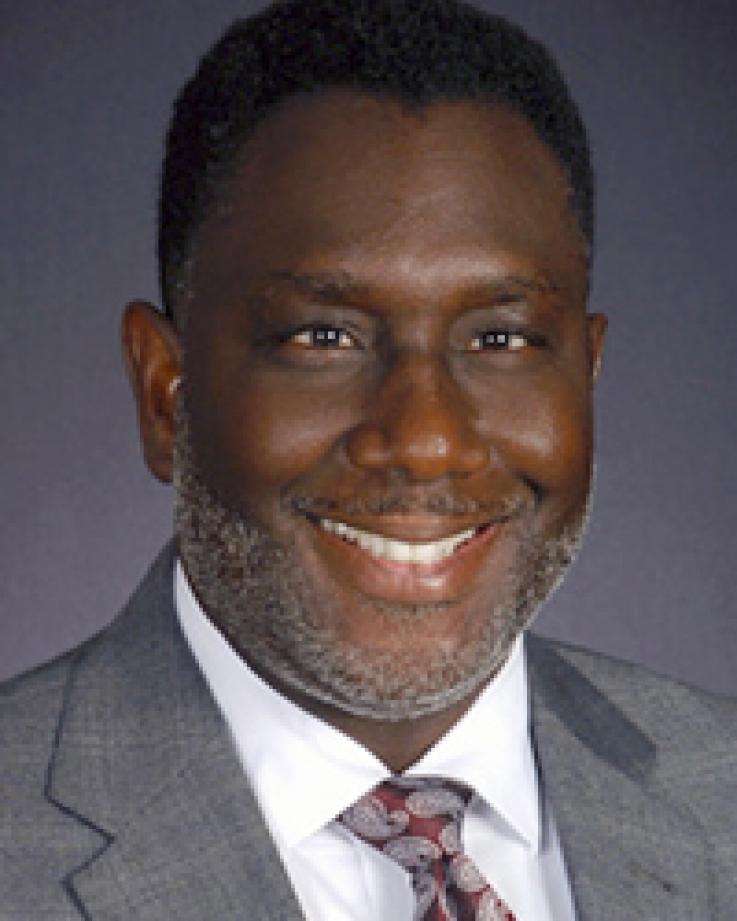 Keevin Williams
Space Florida
Company
Titusville FL
Location
Keevin Williams is the Vice President, Special Projects and Strategic Initiatives for Space Florida. He joined the organization as the Senior Director of Business Development in 2009. Leveraging his past experiences, Mr. Williams' role has evolved to serve as the organization's structured and project finance specialist. He has been a key part of Space Florida teams capturing and closing nearly $2 billion in projects and financing since his arrival, playing key roles in projects for companies like AAR, Blue Origin, CAE USA Inc, Embraer, Northrup Grumman; OneWeb-Airbus Satellites, and projects like the $100 million Shuttle Atlantis Exhibit at NASA-KSC Visitor Center Complex. Prior to joining Space Florida, Mr. Williams served as president of the Florida Black Business Investment Board, Inc., a statewide public-private capital program for small and minority-owned businesses; and Vice President of Government Relations and lead the Insurance Division of the Florida Bankers Association (which he created in the wake of federal financial modernization legislation in the late 1990s). Mr. Williams has nearly two decades of economic development, legislative and regulatory policy development, and project finance experience and is a graduate of the University of South Florida (Tampa) and the Florida State University College of Law.
Ed Zoiss
L3 Harris
Company
Satellite Beach FL
Location
Edward "Ed" Zoiss is president of the Space & Airborne Systems segment for L3Harris Technologies. Previously, Mr. Zoiss was president of Harris Corporation's Electronic Systems segment, which included a portion of his current portfolio prior to the company's merger with L3 Technologies, Inc. in June 2019. Prior to his role as president of Harris' Electronic Systems segment, he was vice president and general manager of the defense business unit within Harris Government Communications Systems. Joining Harris in 1995 as a principal mechanical engineer, Mr. Zoiss assumed positions of increasing responsibility during his tenure, including director of Research and Development and vice president of Business Development for National Programs. He is the recipient of 13 patents. He is a member of the Armed Forces Communications and Electronics Association (AFCEA), the Institute of Electrical and Electronics Engineers (IEEE) and the Project Management Institute (PMI). He is also a member of the Georgia Institute of Technology advisory board on Engineering. Mr. Zoiss received his bachelor's degree from the U.S. Merchant Marine Academy at Kings Point, New York, and his master's in mechanical engineering from California State University at Northridge. In addition, he received an honorable discharge from the U.S. Navy as a lieutenant.