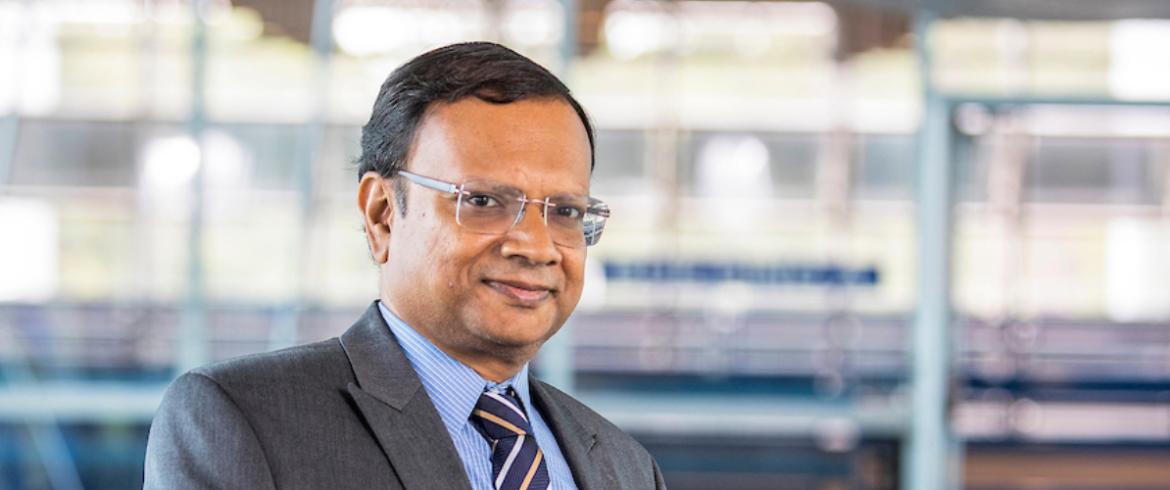 Suvranu De, Ph.D. is the dean for the FAMU-FSU College of Engineering. He joined the college in July 2022 from Rensselaer Polytechnic Institute's School of Engineering, where he was most recently the J Erik Jonsson '22 Distinguished Professor of Engineering and Head of the Department of Mechanical, Aerospace and Nuclear Engineering (MANE) and founding director of the Center for Modeling, Simulation and Imaging in Medicine (CeMSIM).
De received his bachelor's from Jadavpur University, India, in 1993; master's from the Indian Institute of Science in 1995; and doctorate from MIT in 2001, all in mechanical engineering.
Dean De's research encompasses virtual reality, noninvasive neuroimaging, and artificial intelligence and their applications to high-impact problems in healthcare. He has authored or co-authored numerous book chapters as well as papers in peer-reviewed journals and conference proceedings. He has also coedited two books – Computational Modeling in Biomechanics (Springer, 2010) and Multiscale Modeling in Biomechanics and Mechanobiology (Springer, 2014). In addition, De holds 14 copyrights and one patent. 
Dean De currently serves on the editorial boards of five international journals: Frontiers of Neuroergonomics, Computers and Structures, Computers, Materials & Continua, International Journal of Modern Mechanics, International Journal of Computational Methods, and scientific committees of numerous national and international conferences. He is a Senior Member of IEEE and serves as Vice-Chair (Awards) of the IEEE Technical Committee on Haptics. He leads/co-leads several Society of American Gastrointestinal and Endoscopic Surgeons (SAGES) committees. He has served five years on the BTSS study section of the NIH as a charter member and as the lead of the Theoretical and Computational Workgroup of the Multiscale Modeling Consortium of the NIH. He was on the advisory board of the Mechanical Engineering department of Rose-Hulman Institute of Technology.
Earlier in his career, Dean De received numerous research awards, including the ONR Young Investigator Award (2005), the James M. Tien '66 Early Career Award for Faculty (2009), the Rensselaer School of Engineering Outstanding Research Team Award (2021 & 2012), and the J. Tinsley Oden Medal of the U.S. Association for Computational Mechanics (2019). In 2022, he was awarded the Edwin F. Church Medal from the American Society of Mechanical Engineers (ASME) for sustained and innovative mechanical engineering academic leadership with an emphasis on industry and academic collaboration, as well as technological innovation leading to entrepreneurship. 
Dean De is an elected Fellow of four professional societies: the ASME, the American Institute for Medical and Biological Engineering, the International Association for Computational Mechanics, and the United States Association for Computational Mechanics.
RELATED LINKS
FAMU-FSU College of Engineering Names Esteemed Scholar, Innovator as New Dean