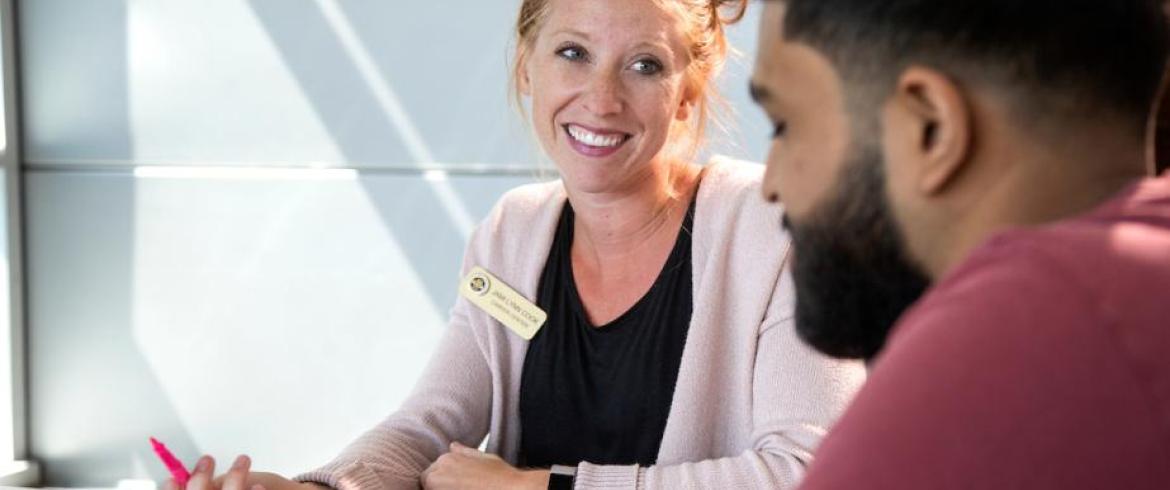 The FAMU-FSU College of Engineering is pleased to have representatives from both Florida A&M University and Florida State University to assist you on your journey to becoming professional Engineers. The Career Liaisons Team consists of representatives from the FAMU Career and Professional Development Center and FSU's Career Center's Employer Relations Team. Our Career Service representatives are available to serve all engineering students and alumni of the FAMU-FSU College of Engineering.
All services are open to ALL FAMU-FSU College of Engineering students.
Engineering Career Center Services
Career and Internships
Opportunities
Resume Critiques
Mock Interviews
Professional Development
Career Fairs
Networking Events
Workshops
Big Interview and Mock Interviews
FAMU Big Interview       FSU Big Interview
Mock Interviews
To schedule a mock interview and to practice your interviewing skills, please email Antonio Hundley or Abbey Hale.
Big Interview
The Career Center is pleased to offer you a free training system that features a new and innovative way to help you prepare more effectively for interviews! Big Interview is an online system that combines training and practice to help improve your interview technique and build your confidence.
You have at your disposal a variety of tools including:
Challenging, virtual mock interviews for all experience levels and dozens of industries
A database of thousands of interview questions with tips on how to answer them
A comprehensive video training curriculum covering all aspects of landing a job
Virtual Appointments
Virtual drop-in career advising via Zoom is available throughout the online learning period. Follow the steps below to schedule your appointment..
Email Nicholas Freeman at nicholas.freeman@famu.edu or Abbey Hale at amhale@fsu.edu
In the email state your FAMU or FSU email, your major, and what we can assist you with
In the email add three-four dates and times that you are available to meet
Connect with a Mentor
ProfessioNole Mentors, one of The Career Center's flagship and longest-running programs, is an entirely virtual mentoring platform.
Access thousands of ProfessioNole Mentors who are waiting to share career advice and guidance with you.
It's easy: just activate your mentee profile and then browse the suggested mentors with similar professional interests, select one or more and start a conversation!
Throughout the semester there will be several virtual info sessions for you to learn more about ProfessioNole Mentors. For a complete list of those info sessions and how to access them, find a Mentor.
Virtual Career Fairs
Check out this link for dozens of virtual career fairs occurring in the near future or visit https://career.fsu.edu/students/undergraduate-students/events-and-workshops
Check out your main campus Career Center virtual assistance pages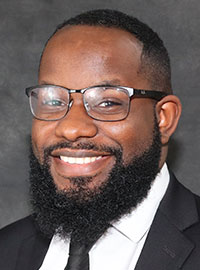 Nicholas Freeman
Career Specialist
Center Liaison, College of Engineering
A-141
Email Nicholas Freeman
(850) 412-5099
Drop-In Career Advising Hours
Students, Interested in scheduling an appointment?
After logging in to HireARattler powered by Handshake, click "Career Center" from the top menu bar
Click "Appointments"
Click "Schedule a New Appointment"
Book your appointment!
FAMU Career Services Office
The Commons, Room 104
(850) 599.3700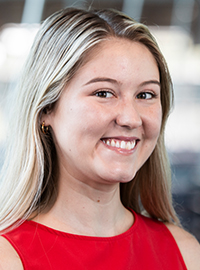 Abbey Hale
Assistant Director, Employer Relations/Career Liaison, College of Engineering
A-141
Email Abbey Hale
(850) 645-0446
Drop-In Career Advising Hours
https://www.career.fsu.edu/students/undergraduate-students/plan-your-career/career-advising
Drop-In Career Advising Hours:
Tuesdays: 1:00 p.m. – 4:00 p.m. (EDT) – in person in COE A141
Wednesdays: 1:00 p.m. – 4:00 p.m. (EDT) – in person in COE A141
Thursdays: 9:00 a.m. – 12:00 p.m. (EDT) – virtual: fla.st/FSECBBOO
CareerDocs: https://canvas.fsu.edu/enroll/3LWPX7