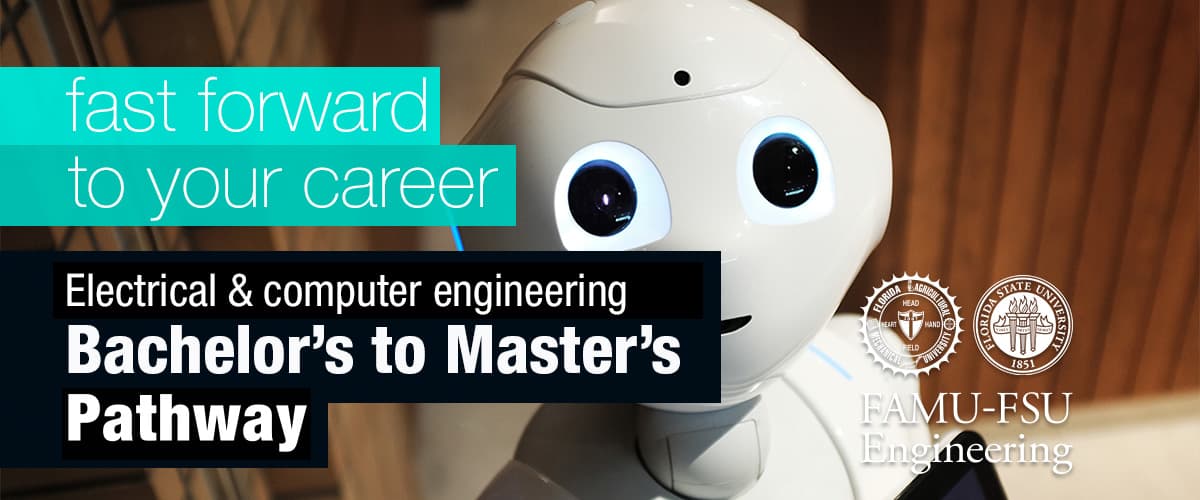 The Department of Electrical and Computer Engineering has implemented a combined Bachelor of Science and Master of Science (BS-MS) program Pathway based on the existing bachelor's and master's degree programs that cover the areas of Electrical and Computer Engineering. Combined bachelor's/master's pathways provide academically talented undergraduate students an opportunity to complete both a bachelor's and a master's degree. Upon approval, a combined bachelor's/master's pathway allows for up to 12 graduate hours to be shared with, or double-counted toward, an undergraduate degree program. A student enrolled in a combined pathway will earn the baccalaureate degree upon completion of the undergraduate program and master's degree upon completion of the graduate program.
This program is designed for students pursuing an undergraduate degree in Electrical Engineering who also wish to obtain a graduate degree in either Electrical Engineering or Computer Engineering. Well-qualified students who expect to have a GPA of 3.2 or better in engineering studies are invited to apply for the program during the spring semester of their third year in the College. Students who have graduated with this degree track have successfully been able to find jobs or have pursued advanced degrees in Electrical Engineering and Computer Engineering.
Application Procedure
Electrical and computer engineering students should meet with their academic advisers to determine the appropriateness of entering into the combined BS/MS electrical engineering or computer engineering pathways. Qualified students interested in the combined degree program outside the electrical engineering or computer engineering undergraduate majors should contact the department's Academic Program Coordinator.
Students should normally apply to participate in a BS to MS pathways program in their junior year, after completing 75 hours. If accepted, they should take the Graduate Record Examination in the first semester of their senior year. Students should make formal application for admission to graduate school during the last semester of their senior year.
Eligible Applicants must have completed the following coursework before taking graduate course work:
MAC X311 or MAC X281
MAC X312 or MAC X282
MAC X313 or MAC X283
MAP X302 or MAC X305
CHM X045/X045L or CHM X045C or CHS X440
PHY X048/X048L or PHY X048C or PHY X043/X048L
PHY X049/X049L or PHY X049C or PHY X044/X049L
COP X220
BS-MS Pathway Admissions Requirements