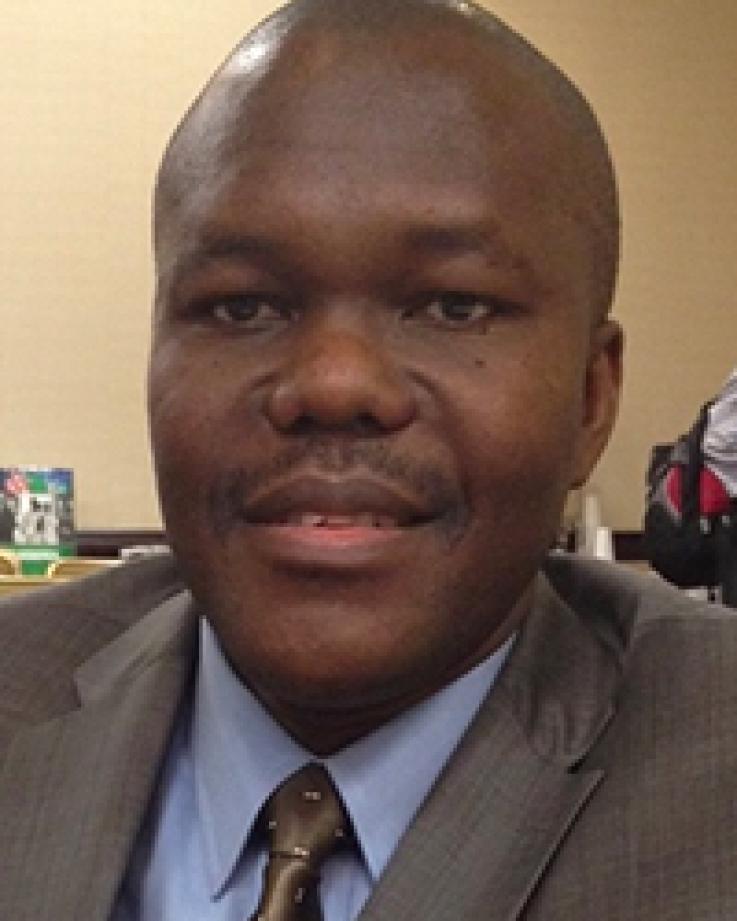 Dele Awofala
Executive Director, Fan and Compression Section Quality
Pratt & Whitney – United Technologies, Inc.
400 Main Street, East Hartford, CT 06118
Dele Awofala provides leadership for Pratt & Whitney's fans, cases, shafts, composites, integrated blade rotors and compressor airfoils (cold section) quality organization, responsible for leading the quality strategy and improvement initiatives across internal shops and suppliers to meet customer expectation on critically important Next Generation Product Family (NGPF) and F135 engines, along with all legacy programs. He is responsible for driving quality system and processes to meet AS9100 and other aerospace industry requirements. He is also responsible for partnering with engineering, operations and procurement organizations to launch new programs using our Integrated Product Development process and drive on-time delivery, cost reduction and quality of production parts.
Dr. Awofala has over 25 years of experience in automotive and aerospace industry. He started his career as a manufacturing engineer in 1996 at Fiat Chrysler Automotive company in Michigan. He had assumed various leadership roles in program management, manufacturing operations and quality engineering during his years at Fiat Chrysler prior to joining Pratt & Whitney. He is a certified black belt and member of ASQ and Society of Manufacturing Engineers (SME).
He earned an executive MBA from Michigan State University, a doctoral and master's degrees in industrial engineering from Wayne State University in Michigan and bachelor's degree in mechanical engineering from University of Lagos, Nigeria. He is married with three children and lives in Hartford area in Connecticut.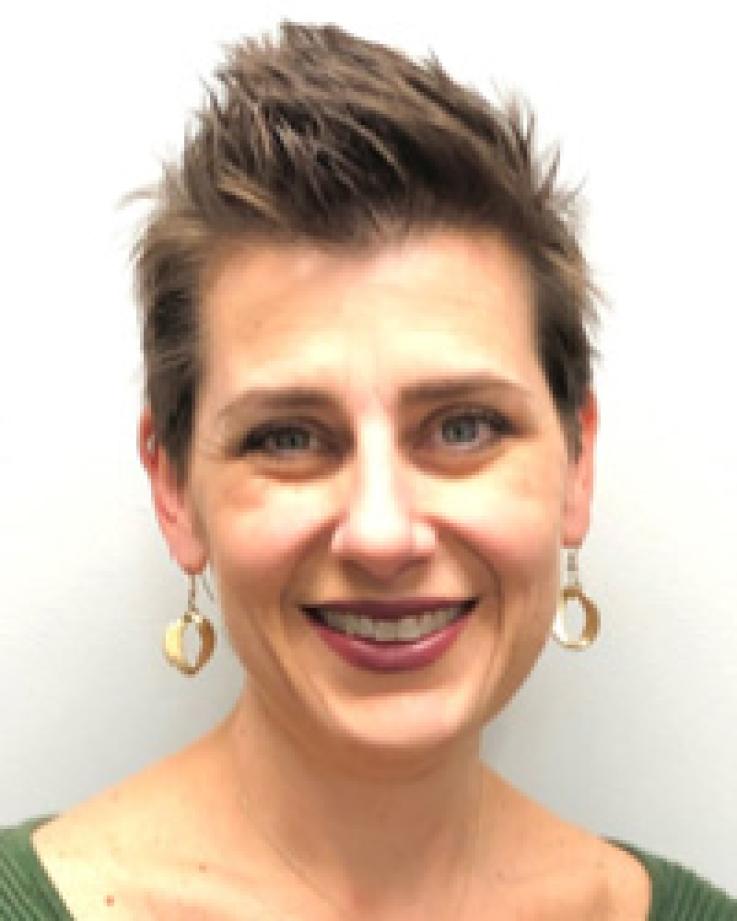 Heather Broadway
Quality Manager
TECT Power
1211 Old Albany Road, Thomasville, GA 31792
Heather Broadway has over 20 years' experience in manufacturing in the offshore, automotive, and aerospace industries. She is currently the Quality Manager of TECT Power in Thomasville, Georgia, a manufacturer of titanium fan blades and structural components for aerospace jet engines for customers such as Pratt & Whitney, Rolls-Royce, and GE Aviation. Previously, she held numerous positions within Caterpillar Fuel Systems including Manufacturing Engineer, 6 Sigma Black Belt, and Quality Manager. She is passionate about Built In Quality and effective problem solving through 6 Sigma principles.
Broadway holds a Bachelor of Science degree from the University of Louisiana – Lafayette. She has worked with FAMU-FSU College of Engineering for 15 years as a Senior Design Project Sponsor, course consultant and guest lecturer, as well as hosting annual mock audits for the ISO9001 Quality Management System course.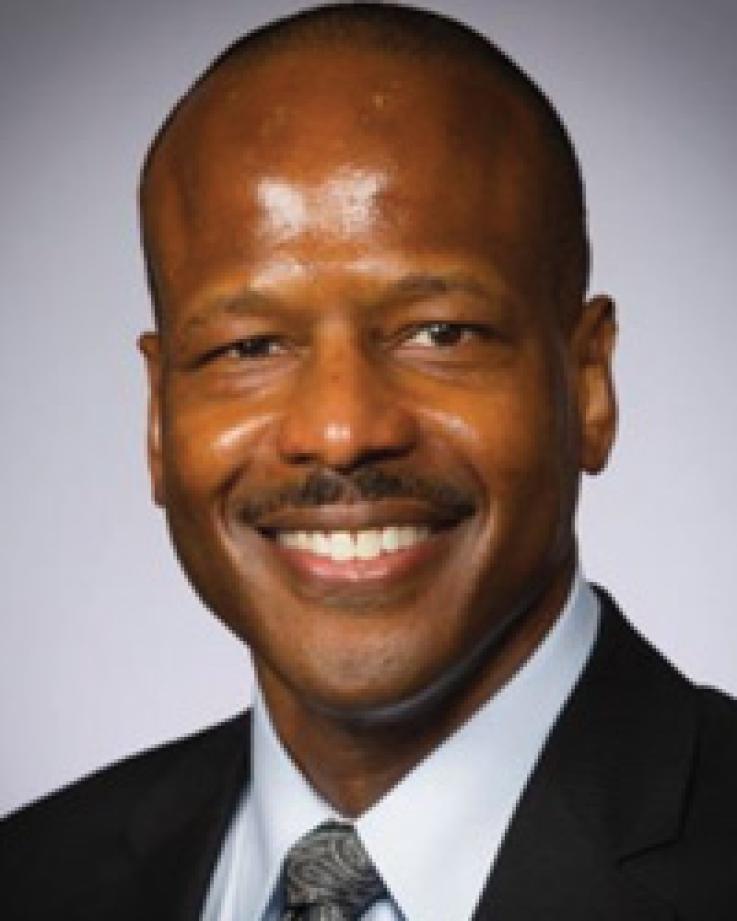 James Elder
Engineering, Procurement, and Construction Director
Global Purchasing
The Dow Chemical Company
James Elder is an EPC Director within Dow Global Purchasing. James is home based out of the Houston Dow Center and is currently on a temporary assignment supporting large capital construction projects in Plaquemine, Louisiana. James is responsible for leading the outsourcing of EPC services in support of large capital projects and large maintenance turnarounds within Dow.
James began with Dow as an engineering student intern in 1985. After three Dow summer internship assignments, James joined Dow full time in 1988 as a production engineer in Pittsburg, California. In 1994, James moved to Dow headquarters in Midland, Michigan and worked in a variety of roles in support of external contract manufacturing and moved into a commercial development manager role for Dow's contract manufacturing services business in 1999. In 2004 James returned to manufacturing as a senior production leader at Dow's St. Charles Operations in Louisiana. In 2009, James moved to Houston to join Dow purchasing as the global category leader for Pipes, Valves and Fittings and Personal Protective Equipment. Within Dow global purchasing, James has also been the global MRO sourcing director and the global category director for contract labor and services. James moved into his current role in 2016.
James has been actively engaged in Dow's Global African Affinity Network (GAAN) since its inception in 1999. James served as the Corporate co-chairperson of this network from 2004- 2007 and fulfilled GAAN site implementation leader and site leadership sponsor roles.
James holds a Bachelor of Science degree in Chemical Engineering from the University of Connecticut and a Master of Business Administration degree from Northwood University.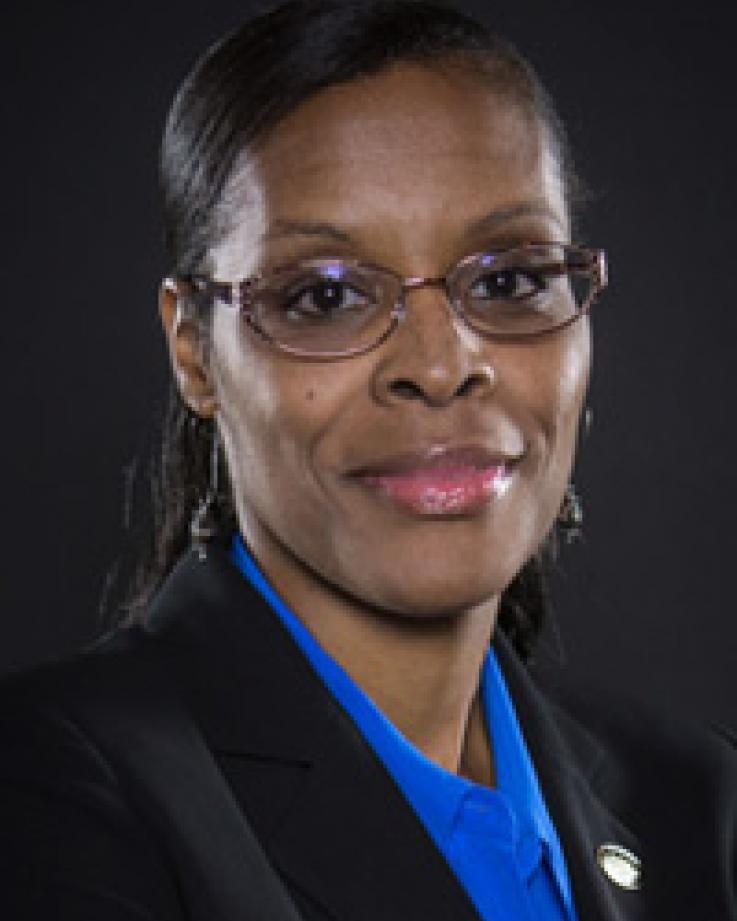 Vinessia Fisher Hankins
Engineering Manager
Toshiba Global Commerce Solutions, Inc
3901 S. Miami Blvd, Office R2C19
Durham, NC 27703
Vinessia is a Senior Technology Leader with over 25 years of experience leading globally diverse development and service teams. She has held multiple senior leadership roles within functional and program/project management for corporations such as NASA, Lockheed Martin, IBM, Lenovo and now Toshiba Global Commerce Solutions, Inc. in Research Triangle Park, NC where she has responsibility for mechanical engineering, environmental compliance, industrial design and human factors.
Throughout her career, Vinessia has been awarded multiple recognitions, some of which include: Black Engineer of the Year Nominee for Professional Achievement (2012), The United States President's Volunteer Service Award (2011), IBM's Leadership Excellence Program (2005), National Women of Color Technology All-Star Award (2004), Triangle Educators' Certificate of Appreciation (2001) and the highly renowned recognition of being the First Female to graduate from the Industrial and Manufacturing Engineering Department at FAMU/FSU College of Engineering (1992). Beyond Vinessia's record of professional achievements, she demonstrates passion, dedication and a genuine commitment to nurturing and growing future leaders. She is a mentor, teacher and strong advocate for several professionals and students while also dedicating a significant amount of her time to both academia and the community. She facilitates workshops for the Triangle TechGirlz Association an organization that promotes, teaches and encourages girls to consider STEM careers. Vinessia has also appeared as a guest speaker on WIDU Radio where she covered multiple facets of Leadership.
Vinessia received both her Master's and Bachelor's degrees in Industrial Engineering from FAMU/FSU COE with minors in both Computer Science and Information Technology. She holds a Master's Certificate in Project Management from The George Washington University and is a graduate of The Dale Carnegie School of Training. Vinessia is a certified Project Management Professional, PMP and most recently became a Certified Coach, Teacher, Trainer and Speaker under the world renowned leadership expert, John C. Maxwell.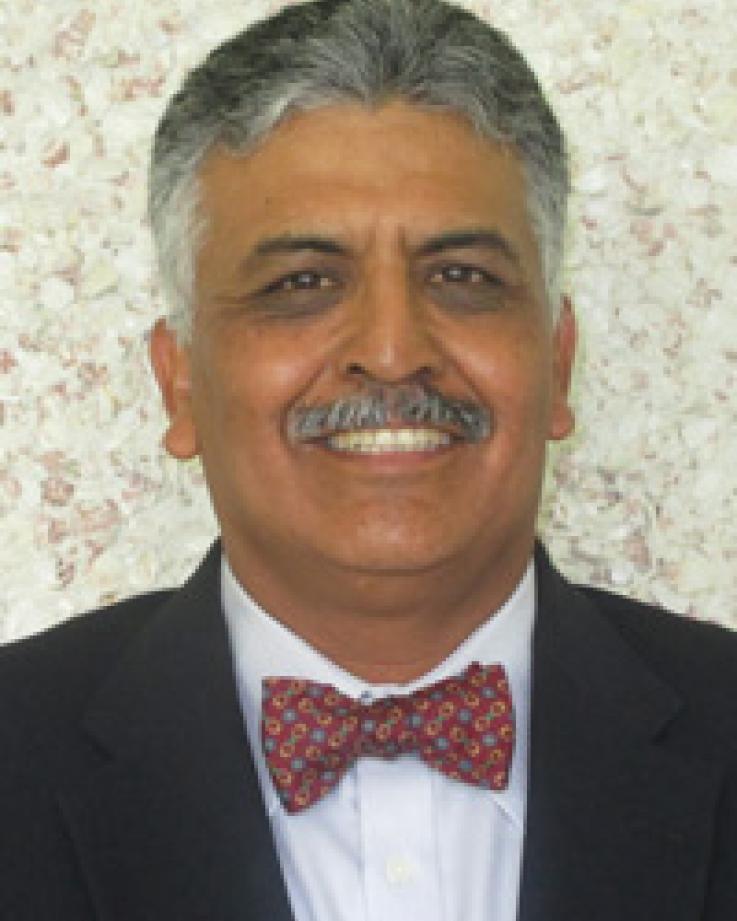 Ernesto Garcia
Director Process Engineering
Crowley Maritime
9487 Regency Square Blvd., Jacksonville, FL 32225
Ernesto Garcia has over 20 years of process and business improvement experience in all areas of operations management, and strategic deployment of enterprise change initiatives in large and small companies. Ernesto began his process improvement career in operations with Procter & Gamble, later he worked for Motorola University where he taught applied statistics to Motorola's Black belts, as well as a full-range of Lean and Six Sigma methodologies worldwide. His areas of expertise includes Lean and Six Sigma deployment, advanced statistical analysis, forecasting, operations research/management science, and process simulation. Currently, Ernesto is the Director of Process Engineering for Crowley Maritime. He leads a team of Master Black Belts, Black Belts, and Industrial Engineers that deliver process improvements for all Business Units of the corporation. Ernesto graduated from the Monterrey Institute of Technology (ITESM) in Monterrey Mexico with a BS in Mechanical and Electrical Engineering. He also holds a Masters in Business Administration from ITESM in Mexico City. As a Fulbright Scholar, he received a PhD in Industrial Engineering from the University of Missouri. Ernesto is the current Chair of ASQ section 1506 in Jacksonville, FL, and a member of the Industrial and Manufacturing Engineering Advisory Council for Florida State and Florida A&M Universities. Ernesto Garcia is highly qualified in process transformation with more than 20 years of experience strategically applying improvement technologies for companies around the world. He earned his Ph.D. in Industrial Engineering from the University of Missouri-Columbia. He also holds an MBA and a B.S. in Mechanical and Electrical Engineering from Monterrey Tech (ITESM). Currently, Ernesto and his wife enjoy living in Fernandina Beach Florida.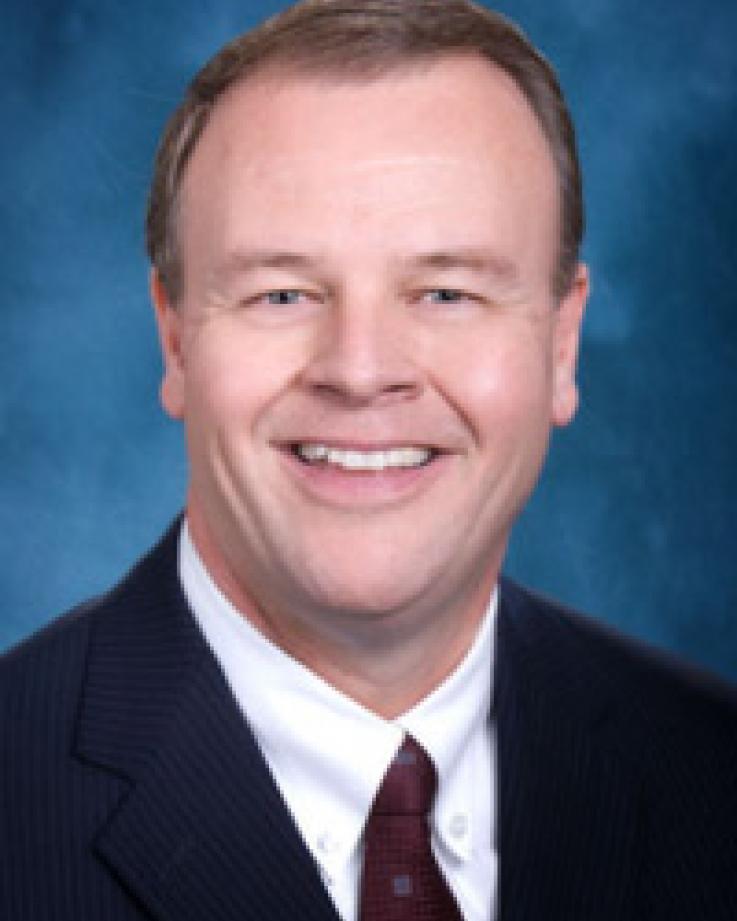 Keith Harpool
Director of Engineering for Florida
UPS
8901 Atlantic Avenue Orlando FL 32824
Keith began his UPS career in 1980 as a part-time package handler in the South Illinois District while attending college. In 1988, Keith was promoted into full-time supervisor in Industrial Engineering at UPS. Keith gained Industrial Engineering experience as a time study observer before rotating back to package operations to accept assignments as a preload and on- road supervisor in Package Operations. In 1990, Keith transferred back into Industrial Engineering where he rotated through all of the different Engineering planner positions.
In 1994, Keith was promoted to Business Manager at the Olney Illinois location and was transferred to the Business Manager position in the Decatur Illinois location in 1995. In 1997, Keith rotated back into Industrial Engineering as a Section Manager in the South Illinois District. In 1998 he transferred to the North Central Region as a Section Manager.
In January 2000, Keith transferred to the North Illinois District as a Section Manager in Addison.In July 2000, Keith was promoted to the East Long Island District Engineering Manager. In August 2005, Keith transferred to Virginia as the District Engineering Manager. Following Transformation, Keith accepted his most recent assignment as the Florida District Engineering Manager in March of 2010.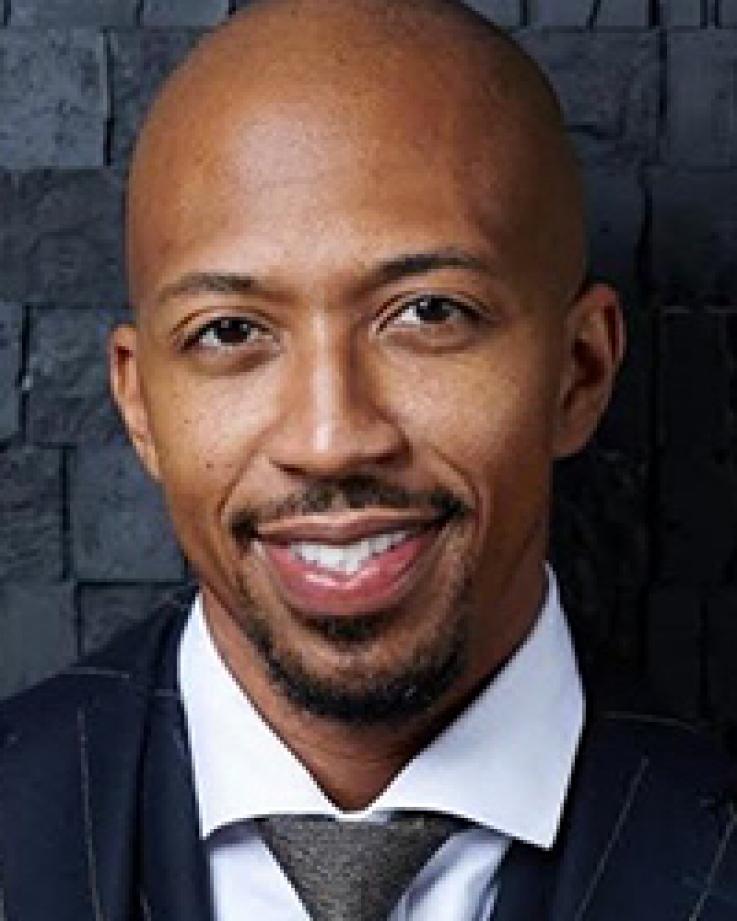 Jacquay Henderson
Square Peg Technologies
Company
Washington DC
Location
Jacquay Henderson is the Founder and CEO of Square Peg Technologies. As a graduate of the FAMU-FSU College of Engineering, where he obtained bachelor's and master's degrees in Industrial Engineering from Florida State University, he has remained active in the university and is currently serving on the Council of Advisors for the Industrial and Manufacturing Engineering Department. He is supporting the department's efforts with the National Science Foundation's Technology Infusion Program (TIP) to boost enrollment and enhance the experience of minority students at the FAMU-FSU College of Engineering. In 2019, Square Peg Technologies was named on the Seminole 100 List for being one of the fastest-growing businesses owned by Florida State University alumni. Additionally, Square Peg Technologies is a member of the Department of Defense's Space Enterprise Consortium (SpEC) helping to build the next generation of space technologies for federally-funded space-related projects. Mr. Henderson was named 2019 Small Business Person of Year by the DC Chamber of Commerce. His company was also recognized as one of Washington, DC's Best Places to Work in 2019 by the Washington Business Journal and was honored by the Northern Virginia Technology Council on the NVTC Tech 100 List for driving tech innovation, implementing new customer solutions, and leading growth in the Greater Washington region. As a technology and small business thought leader, his aim is to push the fields of technology and engineering forward and empower small businesses to use data analytics and artificial intelligence.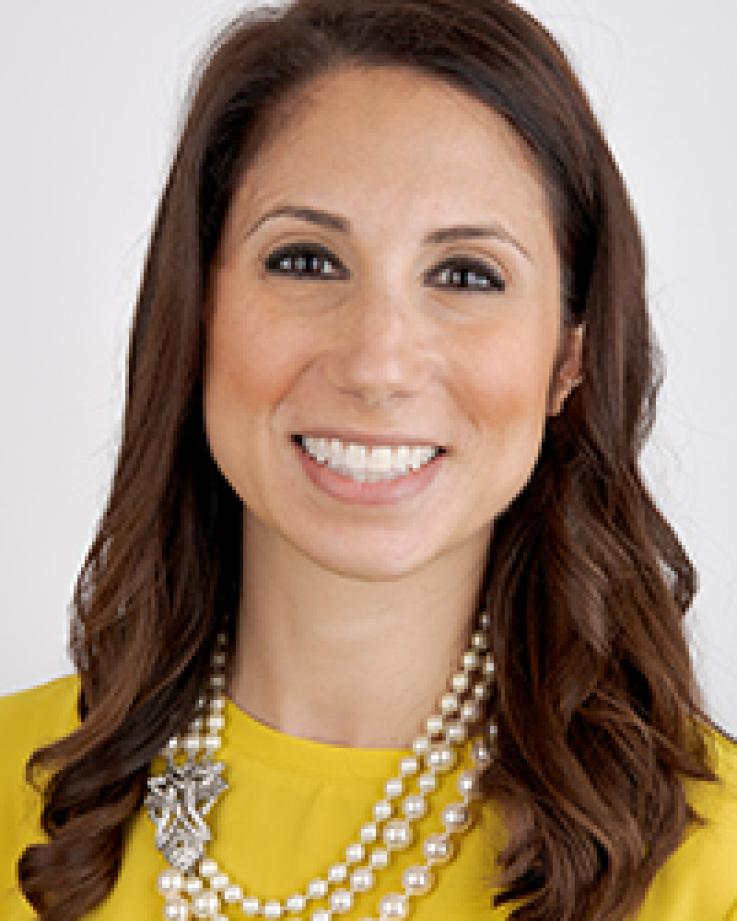 Jana Iezzi-Tumblin
VP and Chief Improvement Officer
Tallahassee Memorial HealthCare, Inc. (TMH)
Tallahassee, FL
Jana Iezzi-Tumblin is the VP and Chief Improvement Officer for Tallahassee Memorial HealthCare, Inc. (TMH). Her scope of responsibility includes oversight of Quality and Safety, Infection Prevention, Regulatory readiness, Patient Experience, Decision Support, Lean Improvement services, and Clinical Documentation Integrity. She and her husband Greg, who also works at TMH, moved to Tallahassee in May 2019. Jana took on this role following three years as the Director of Performance Improvement for Halifax Health in Daytona Beach, FL and 10 years in Tampa, FL working with nearly 100 not-for-profit hospitals on performance Improvement as part of Vizient Southeast. Raised in Tampa, Jana attended the University of South Florida (USF) where she completed her Bachelor of Science in Industrial Engineering, Master of Science in Engineering Management and Graduate Certificate in Total Quality Management.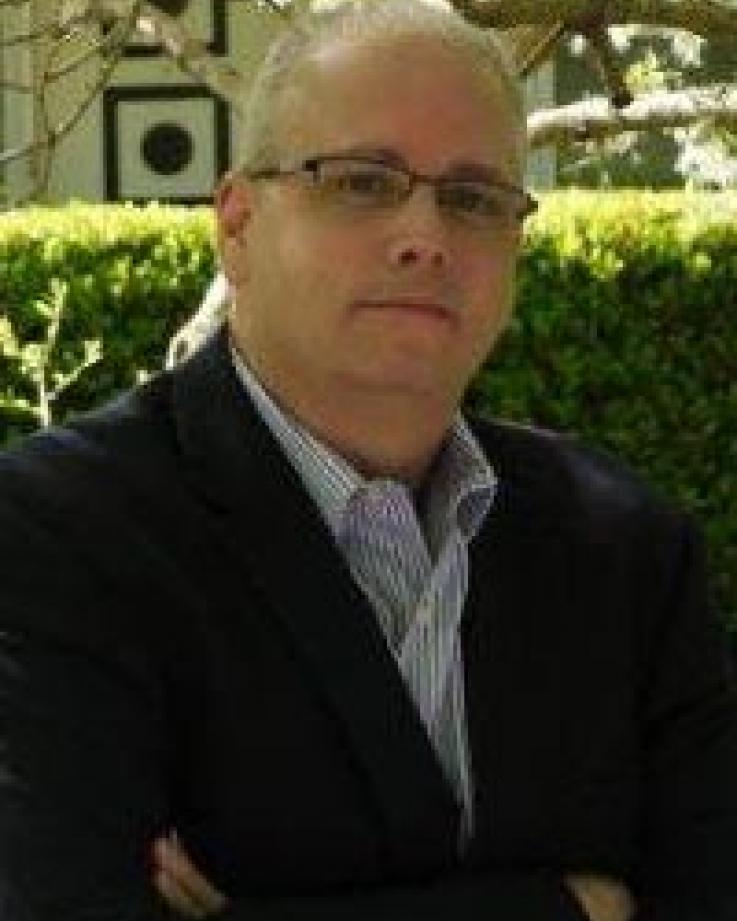 Jerry Jones
Managing Partner
Management Recruiters of Tallahassee
743 East Tennessee Street, Tallahassee, FL 32308
Jerry Jones is the Managing Partner at Management Recruiters of Tallahassee. Management Recruiters of Tallahassee globally recruits professionals from Executives to Technical positions in manufacturing, specializing in plastics, rubber and composites in various industry markets. Areas of expertise are plastics, 2015 - Industrial & Manufacturing Engineering Advisory Council Members metals, composites and rubber Jerry's clients range from Fortune 100 to privately held very successful and highly specialized companies. The key industries served are Wind, Medical, Automotive, Commercial and Packaging placing over 130 people annually. Jerry is nationally recognized in his industry and has been an invited speaker on many occasions. Jerry's company has been in business for over 27 years and has seen a transformation of manufacturing take place across many sectors. Jerry has been married for 32 years and has two children. His son will be attending the FAMU-FSU School of Engineering this coming fall and works for Jerry. Jerry has been a board member at The Florida State University College of Engineering for the last 4 years and was asked to be on the interview committee for the Dean of the School, Dr. Yaw Yeboah. Jerry also has served on the Dean's advisory council. He is uniquely qualified to provide tangible insight to the College.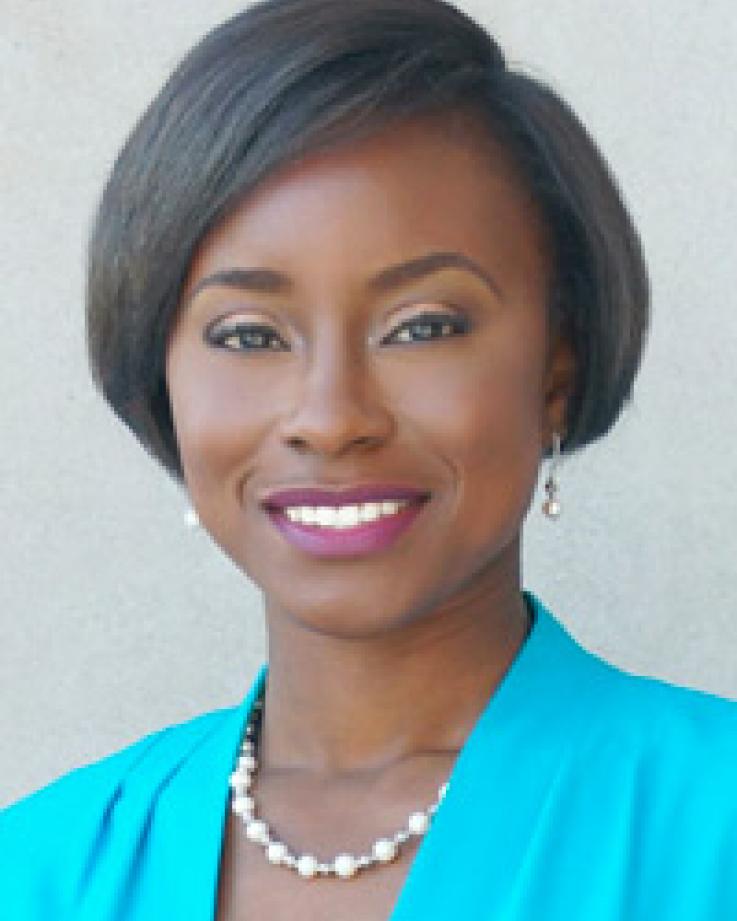 Charelle Lans
Charelle Lans is an award-winning author, vision strategist, motivational speaker, philanthropist, mother, manager, and professional. Charelle Lans is a President and Lead Strategist for Vision Strategy Management, LLC. and former Segment Industrial Engineer for a multi-billion-dollar consumer products company where she has served as the Supply Lead for the largest Cat Care & Treats business in North America. She is responsible for leading long-term strategy, driving segment performance, and solidifying funds for the business innovation supply strategy.
Charelle is an experienced Segment Industrial Engineer, published author, and vision strategist who is passionate about empowerment, development, leadership coaching, motivational speaking, and philanthropy.
Currently the Founder and Executive Director of Leading with Feet, a non-profit organization aimed at inspiring action through movement and the CEO of Vision Strategy Management, LLC. business aimed at helping individuals and businesses to develop strategic sustainable success through a foundational copy-written approach.
Charelle is also the former Director of Phenomenal Women's Health, an organization aimed at developing total woman wellness. The organization focuses on empowering and equipping women and girls with resources and tools for a successful life.
Originally from Miami, Florida Charelle has been most notably called by many who encounter her as a 'woman beyond her years' and is known for her intellectual curiosity, powerhouse writings, inspirational messages, and strategic mindset. At first glance, she is modest and humble, but this quiet storm has a commitment to empowerment with an unparalleled passion for people.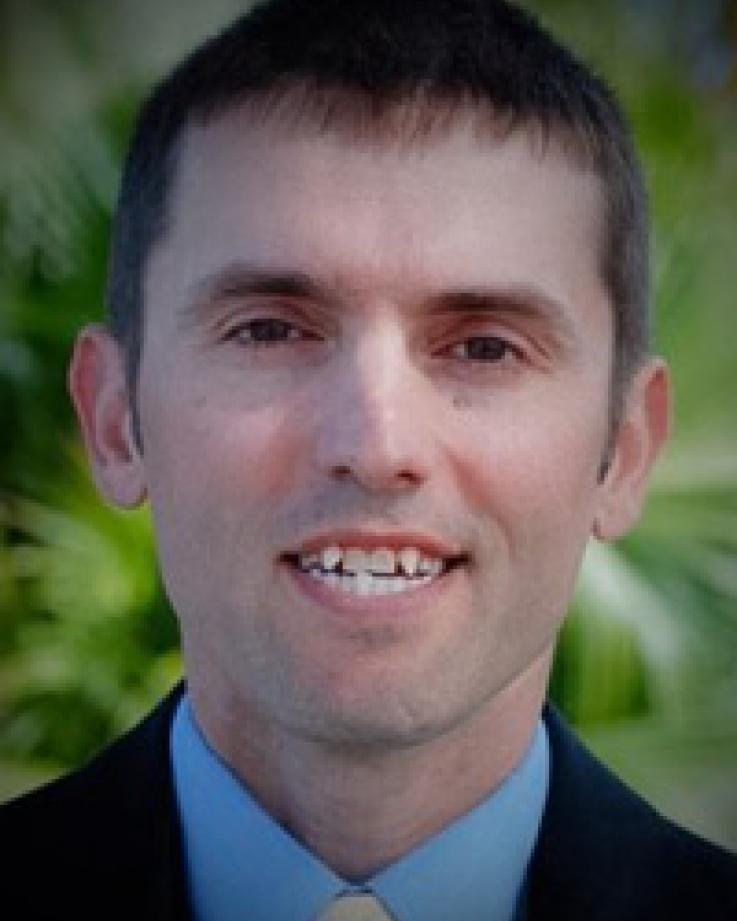 Paul Lulgjuraj
Director, Technical Operations
Danfoss Turbocor
1769 E. Paul Dirac Drive, Tallahassee, FL 32310
Paul Lulgjuraj has over 20 years of experience in continuous improvement. During the last 15 years, he has leveraged his passion and experience in continuous improvement to lead culture changes at multiple companies across multiple industries.
Paul Lulgjuraj has a BSME and MSIE (Specialization in Engineering Management). He attended the University of Michigan and Florida State University. Paul is a Master Black Belt in Lean Six Sigma. In his career path, he worked for companies like Florida Power & Light (1st Non-Japanese Company to win the Deming Prize for Quality), General Dynamics (Manufacturing Excellence Award winner), and Danfoss Corporation (Florida Manufacturer of the year). He has held titles of Manufacturing Engineering Manager, Lean Six Sigma Lead, Change Facilitator, Director of Technical Operations, and VP of Engineering. In the last couple of years, Paul has been working as an internal and external consultant for several companies including his current position of Master Black Belt of Continuous Improvement at Tampa Electric - an Emera company.
Michael Morton
Regional Demand Manager
Johnson & Johnson
Michael Morton is Senior Program Manager of Strategic Initiatives, Johnson & Johnson Innovation JLABS, a global network of open innovation ecosystems, enabling innovators across a broad healthcare spectrum including pharmaceutical, medical device, consumer and health tech sectors to create and accelerate the delivery of life-saving, life-enhancing health and wellness solutions to patients around the world. Michael is responsible for the overall direction and completion of all global strategic initiatives, ensuring consistency with business strategy, commitments, and goals.
Michael is a proud graduate of Florida A&M University, where he earned a B.S. degree in Industrial Engineering. He also holds an M.S. degree in Industrial & Systems Engineering from Rutgers University.
He is an entrepreneurial leader with a decade of broadly based domestic and international general management experience in sales, strategic improvement initiatives, cross-functional project management, supply chain management, and people leadership in the Pharmaceutical, Medical Device, and Consumer Health sectors of Johnson & Johnson (J&J).
Michael started his career in the J&J Global Operations Leadership Development(GOLD) program where he rotated through diverse cross-sector roles in program management, process engineering, and customer account management. Upon completing the GOLD program, he led the front-line sales order management for a $2 billion product portfolio for J&J Healthcare Systems. He later went on to lead the sales and operations demand planning process for the neuroscience and immunology business units of Janssen Pharmaceuticals.
Michael also spent three years in Africa building the supply chain capabilities to enable the penetration of J&J's Global Public Health efforts in resource limited communities across 16 countries. He was the first to pilot the use of medical cargo drones to solve last mile delivery challenges.
Michael has a passion for making healthcare better for more people in more places. He is intellectually curious, results oriented, and driven to make an impact. In his free time, he enjoys hiking, playing the djembe, and practicing mixed martial arts. Michael currently resides in Philadelphia.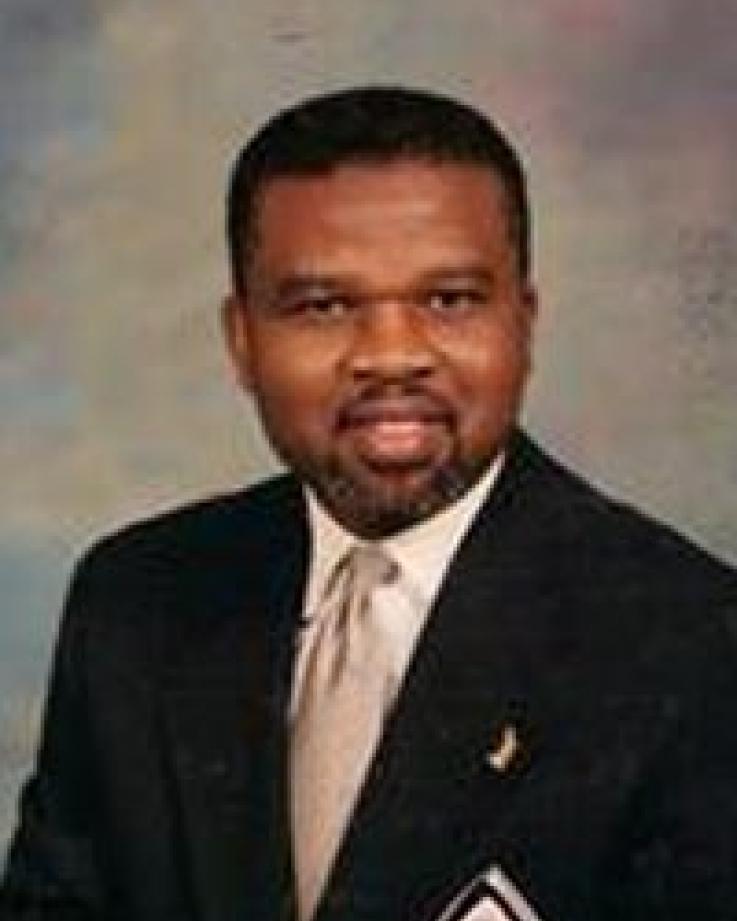 Reginald C. Ofuani, S.C. CBM
General Manager
City of Tallahassee
Solid Waste Services
Reginald Ofuani has over 30 years in management and administration through his employment with Leon County, the State of Florida and the City of Tallahassee. He is currently employed as the General Manger of Solid Waste Services with the City of Tallahassee, where he manages a budget of over $26M. Throughout his career, Reginald has established strong networks of experience that crisscrossed areas such as process/performance improvement, human resources, financial/investigative auditing, contract negotiations, and leadership. His memberships include The Solid Waste Association of North America, the Association of Professional Business Managers, Certified Fraud Examiners, National Association of Inspectors General, State of Florida Union Advisory Council, the Governor's Council on Integrity and Efficiency and the Local Chapter President of the National Forum for Black Public Administrators.
Reginald graduated from Florida State University with a Master's of Science Degree with an emphasis in Economics. He is also a Certified Municipal Solid Waste Management Manager and has numerous professional certifications such as Certified Business Manager, Certified Inspector General and the State of Florida Supreme Court of Florida Certified Family Mediator.
In addition to his roles in management and administration of waste material management, Reginald is a licensed Realtist® in the State of Florida. As a Board member of the Big Bend chapter of National Association of Real Estate Brokers (NAREB), Reginald has dedicated a portion of his time to bringing affordable housing information on financial viability to low income families.
Reginald is married to Sharon Ofuani and has two daughters, Chika and Amaka Ofuani.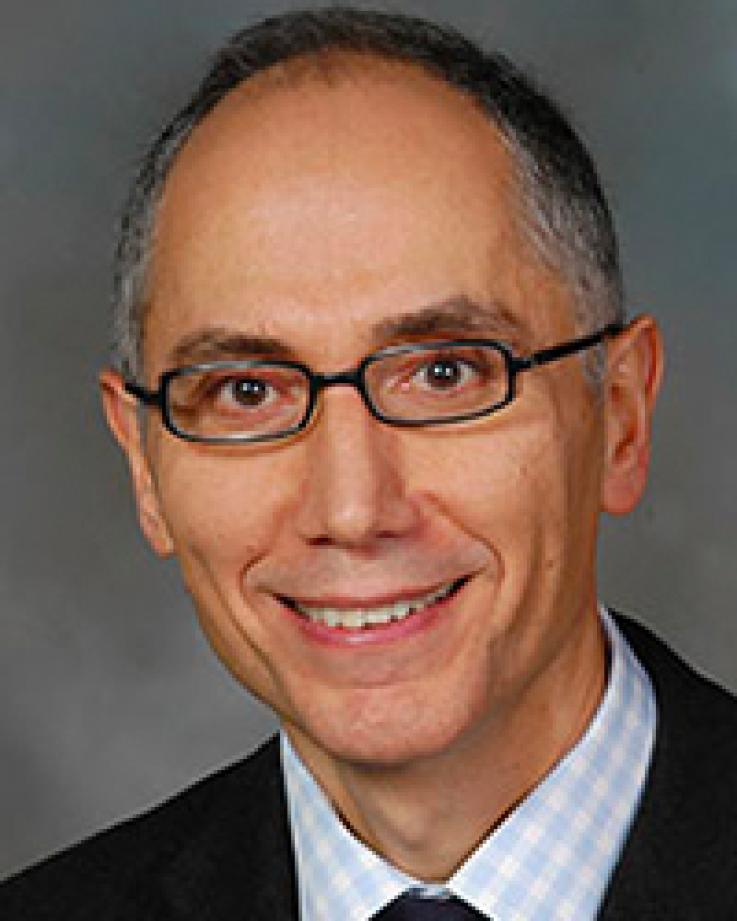 Nabil Raad
VP of Data Science
GM Financial
Nabil Raad is VP of Data Science at GM Financial. In this capacity, Nabil leads the Development of analytical solutions that support strategic and operational initiatives across the globe.
Previously, Nabil was Director of Product Development Analytics at Ford Motor Company. Other positions held at Ford include Director of Enterprise Risk, Managing Director of Ford Credit's Global Business Center in India, Quantitative Risk Director for Asia-Pacific and Africa, and head of Pricing Optimization. Prior to joining Ford, Nabil held various positions at Citibank and consulting firms in the areas of analytics, quality, and software engineering.
Nabil has extensive experience in the field of Complex Adaptive Systems, simulation, and optimization where he has largely focused on developing transformative strategies that shape and shift the behavior of social-technical systems across many disciplines. Nabil holds a BS in Computer Science, a MBA, and a PhD in Industrial and Systems Engineering. Nabil has extensive teaching and speaking experience in areas related to data science, computer science, risk management, and leadership. He serves as a global mentor across several organizations and serves in several advisory boards in higher education and business.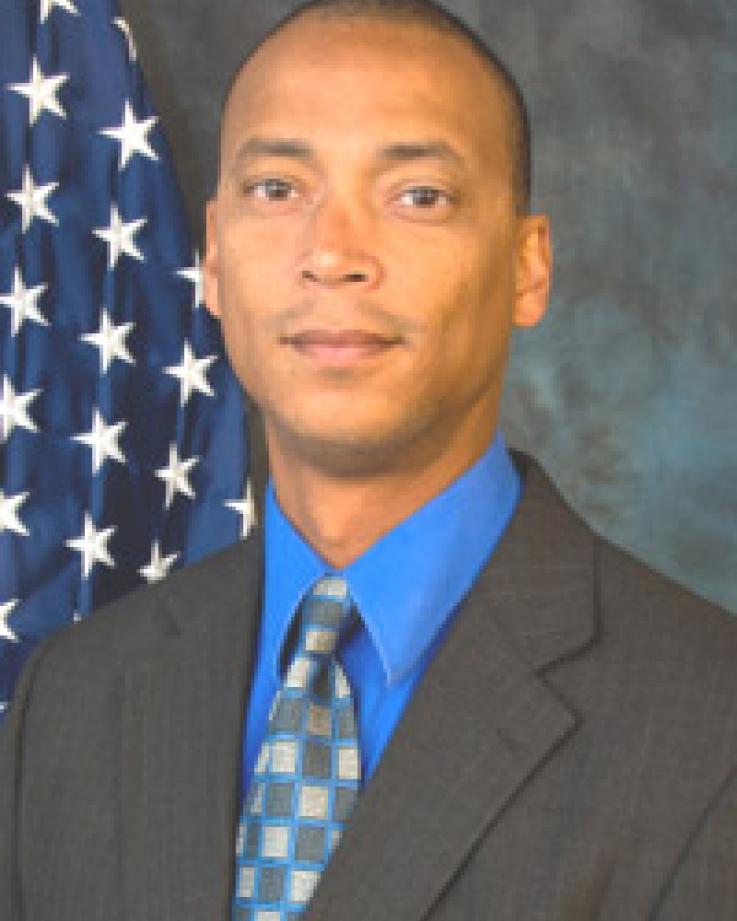 Dr. David S. Stargel
Deputy Chief Scientist of the 711th Human Performance Wing of the Air Force Research Laboratory
Dr. David S. Stargel is the Deputy Chief Scientist of the 711th Human Performance Wing of the Air Force Research Laboratory, Air Force Materiel Command, Wright-Patterson Air Force Base, Ohio. Dr. Stargel is one of the primary science and technology advisors to the Chief Scientist and the wing leadership. In this position he provides technical vision and strategy for the wing's science and technology plans.
Prior to his current duties, Dr. Stargel served as the branch chief for the Engineering and Information Sciences Branch in the Air Force Office of Scientific Research (AFOSR), Arlington, Va. He was also the program officer for the Multi-Scale Structural Mechanics Portfolio. The office has a staff of 200 people and an annual working budget of $400 million that supports more than 5,000 worldwide basic research projects critical to the defense of the U.S. The office selects, sponsors, and manages research relevant to Air Force needs in science and technology, and is the single manager for the entire Air Force basic research program. As a program manager for the Air Force Office of Scientific Research, Dr. Stargel is responsible for managing and organizing fundamental research in the structural mechanics field for the United States Air Force.
Dr. Stargel graduated summa cum laude with a bachelor's degree in Civil Engineering from Florida A&M University in 1993. Upon graduation, he was selected for the USAF Palace Knight program and began his career with the United States Air Force in September of 1993. Dr. Stargel earned a doctorate in Mechanical Engineering from the University of Maryland at College Park in 2005.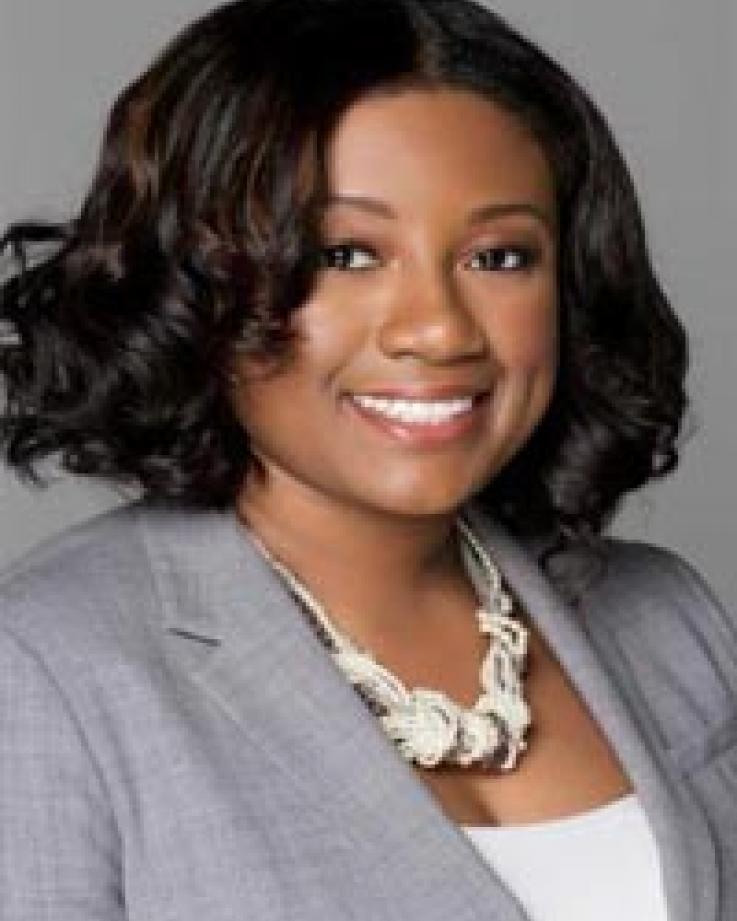 Kimberly White
Packaging Applications Engineer
Körber Medipak Systems North America, Inc.
Kimberly (Kim) White Wooden is the Packaging Applications Engineer for Körber Medipak Systems North America, Inc. Körber Medipak Systems North America designs and manufactures automated packaging equipment for the pharmaceutical and medical device industries. As the newest member to the team, Kim's role is providing technical support to the sales team to facilitate new machinery sales.
Prior to joining Körber Medipak, Kim worked nine years with the Coca-Cola Company as a Global Packaging Engineer focusing of Quality & Food Safety. Kim's varied career at Coca-Cola garnered her a lot of experience across the engineering spectrum, beginning with implementing productivity programs as a Lean Six Sigma Leader for Warehousing and Logistics. She also held assignments as a Packaging Supplier Program Manager, where Kim was responsible for developing suppliers and new product packaging designs. Lastly, Kim spent a lot of time on the global stage as a Quality, Workplace Safety & Environmental Manager, creating online and hands-on technical training programs for bottling operations in emerging markets in Africa, Asia and Australia to name a few.
Kim also has 8 years of prior experience with the Procter & Gamble Company as a Product Supply Engineer, working at their tissue & towel paper products manufacturing operations in Albany, Georgia. There, she led technical operations as a process engineer, maintenance manager and warehouse manager for the delivery of Charmin Bath Tissue & Bounty Towels to the southeast US region.
Kim is a graduate of Florida A&M University (BS) and Purdue University (MS) in Industrial Engineering. She is also a certified Lean Six Sigma Master Black Belt and Certified Supplier Quality Professional.
Kim and her husband, Ontario, reside in Cary, North Carolina.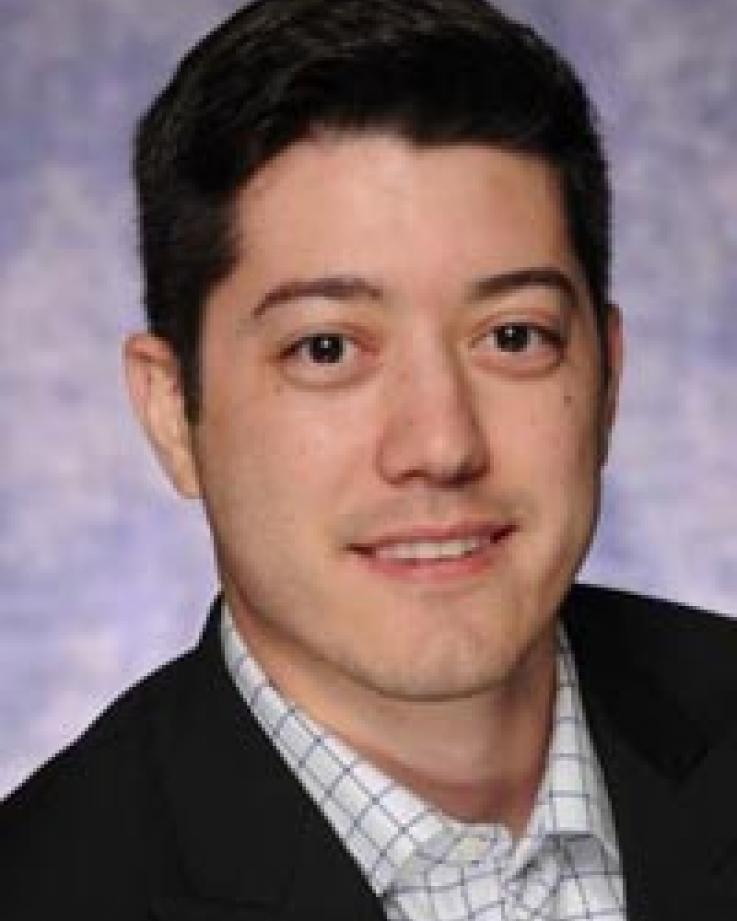 Michael Makoto Zimmer
Born in 1980 in Japan, into a military family with a father serving in the U.S. Navy. Had a chance to live in many countries, graduating High School in England before getting a scholarship to Florida State University (FSU). The Wal-Mart Competitive Edge Scholarship was targeted toward technology and engineering base majors. This started the path to major in Industrial Engineering. Obtained a B.S., M.S. and Ph.D. (2009) in Industrial and Manufacturing Engineering at FAMU-FSU College of Engineering and being a member of the High-Performance Materials Institute (HPMI). Went on to work for Fuji Silysia Chemical, Inc. (FSC), a Japanese company, for 4 years (2011-2015) as a Technical Specialist with silica based specialty chemicals. Other functions with FSC included research & product development and manufacturing & facility improvements. Current career is in a large healthcare system with Vidant Health Corporation as a Project Manager in the Systems and Procedures Department (S&P). Systems and Procedures provides comprehensive Business Consulting, Project Management and Process Improvement support for Vidant Health. As a Project Manager with S&P, the job utilizes skills in traditional Industrial Engineering practices and techniques, such as analytics using Six Sigma and time studies, with Project Management principles to support having a High Reliability Organization in healthcare.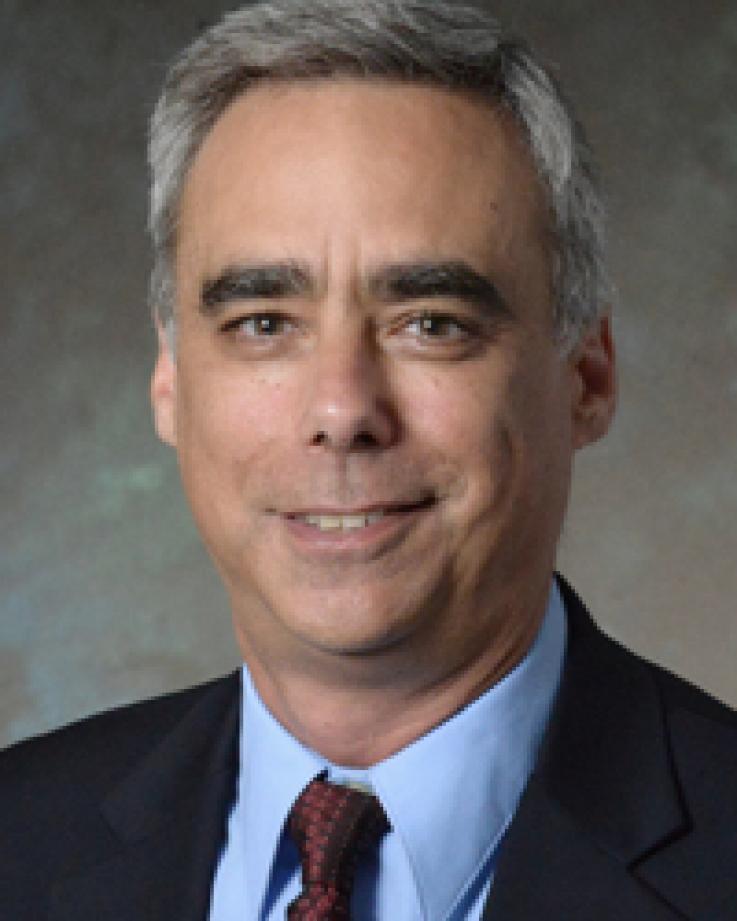 Stan Zoubek
E-2X Chief Engineer for Advanced Technology
Stan Zoubek currently holds the position of "E-2X Chief Engineer for Advanced Technology". In that role he is focused on long term upgrades to the E-2D weapon system and transitioning to the next generation Naval AEW&BMC2 solution. He began his career at the Grumman Corporation in the E-2C laboratory as an assistant engineer in the radar group, contributing to the development of multiple E-2C radar systems for the US Navy and foreign military sales. Stan was awarded US patent 5,017,921 as co-inventor of a "Radar System and a Method of Operating a Radar System" in 1991 as a result of the development of the LJF (least-jammed frequency) system incorporated into the AN/APS-125 for an overseas customer. Through the 1990s, he became an important member team developing the advanced development model of the electronic scan, space-time adaptive processing radar that would eventually become the E-2D's APY-9. Through the summer of 1999, Stan co-led a team in successfully conducting a ground-based demonstration of this radar system at a US Navy facility, enabling the development to proceed to SD&D phase and later into production. He served the Advanced Hawkeye program as Avionics IPT Leader before becoming its Chief Engineer in July of 2003. Stan held the position of Chief Engineer and Director of Engineering for the E-2/C-2 Enterprise, encompassing all technical activity for advanced development, development and production of domestic and international E-2C, E-2D and C-2 aircraft platforms, from November 2006 until transitioning to his current role July of 2016. Stan graduated from Rensselaer Polytechnic Institute with a Bachelor of Science in Electrical Engineering and later completed a Master of Science in Electrical Engineering and a Master of Science in Management of Technology, both at Polytechnic University.