Welcome to the Mechanical Engineering Department at the FAMU-FSU College of Engineering. Whether you are a student, researcher, parent, or just curious about mechanical engineering, I'm excited you are here and invite you to take a look at the wonderful things are faculty are doing.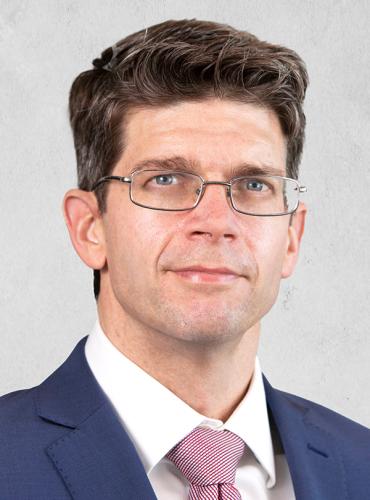 Our mechanical engineering program is home to a highly diverse faculty serving undergraduates, graduate students, and post doctorate researchers in traditional mechanical engineering fields of study and new frontiers that push the boundaries of knowledge through interdisciplinary research. These fields range from hypersonic fluid dynamics, advanced functional materials, multi-modal robotics, magnet science, sustainable energy, among others. We work within a unique College of Engineering that serves students from Florida A&M University (Historically Black College and University—HBCU) and Florida State University (Research I university). This is the only joint College of Engineering between an HBCU and Research I universities in the United States. Florida A&M University is currently the #1 ranked HBCU in the U.S. while Florida State University has recently jumped to #19 in the US News public university ranking. 
We have an excellent group of faculty members who excel in their field of research and innovate in the classroom teaching topics ranging from thermal and fluid sciences, mechanics and materials, mechanical systems, dynamics & controls, and design. At the end of each semester, I hear from students describing how faculty have gone out of their way to help them learn challenging subjects and inspire them to go beyond what they thought possible. A balance of fundamental knowledge, hands-on experiences, and written & oral communication exercises prepares our undergraduates for the next step in their career whether that be joining the workforce or continuing studies in graduate school. I am always impressed by the accomplishments of our graduates as I hear about their new accomplishments and leadership in industry, government laboratories, and academia. 
Our department has a very active and diverse research portfolio ranging from high speed aerodynamic experimental and computational research, advanced superconductors and magnet research, some of the most advanced bi-pedal robots in the world, and innovative sustainable energy research. We are home to a unique Polysonic Wind Tunnel that operates below supersonic speeds up to Mach 5 which is complemented by scientific computing research faculty in computational fluid dynamics, mechanics, and fluid-structure interactions. Our faculty have designed a new superconducting magnetic that recently broke the Guinness record for the largest static magnetic field. Our robotics faculty conduct fundamental research supported by the National Science Foundation and work with industry on solutions where legged robots work side-by-side with humans. It is an exceptional experience for graduate students to work on collaborative teams of traditional mechanical engineering faculty, materials scientists, and physicists, all within our own mechanical engineering department. Many of our faculty have strong ties to industry, the Department of Defense and the Department of Energy labs which help our graduate students secure jobs upon graduation. Our graduate students not only get exceptional training through research, but our faculty also foster leadership through a student led Mechanical Engineering Graduate Student Association (MEGSA) who are actively engaged in social programs and K-12 student outreach. 
Again, I'm very excited you are here and encourage you to explore what our department has to offer. Please do not hesitate to contact me, our faculty, and staff so we can learn about opportunities to serve you through engineering education, research ventures, and outreach activities.