Getting your master's in civil engineering at the college is ideal for those who wish to earn a professional engineering certificate. The training will help boost your career, qualify you for management positions, and is employer-required in many cases. It can also help you prepare for your professional engineer exam and increase your earning potential.
Why get an advanced engineering degree with us?
Completion time in as little as three-four semesters 

30-credit hours 

Prepare for Professional Engineer Exam and the Structural Engineering Certificate Exam while completing the degree 

Increase your earning and promotion potential  

No entrance exam or GRE is required for students with qualifying degrees/certifications 

Many corporations and public employers offer tuition scholarship or reimbursement programs that may make the degree completely free, or significantly reduce the cost. 
Our curriculum is focused on helping you achieve the technical expertise for you to be a successful engineer and now with an online option we offer working professionals the opportunity to get the necessary training more conveniently than ever.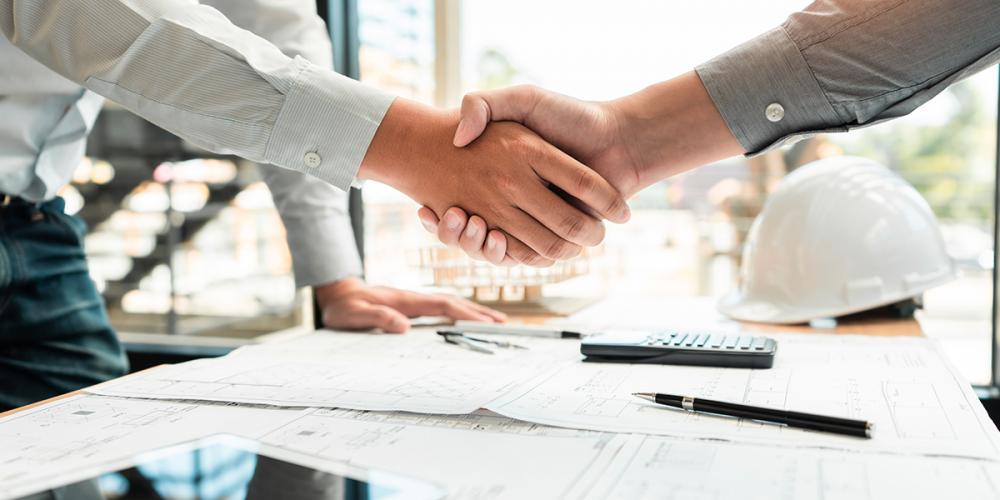 Who should apply?
Individuals with a bachelor's degree in Civil or Environmental Engineering or a bachelor's degree in a closely-related science, or anyone who would benefit from an advanced M.Eng degree:
Structural design engineers
Structural work inspectors
Civil or construction engineering project managers
Project engineers with onsite structural inspection responsibilities
Engineering interns (F.E.)
When is the best time to pursue an advanced M.Eng degree?
Engineering professionals who have worked in the field for some time understand the evolution of the ever-changing profession. Getting an advanced M.Eng degree will help you meet new challenges armed with the latest techniques. You will be better prepared for greater responsibility that will ultimately result in higher pay, career advancement opportunities, increased confidence and leadership roles in your career community.
Engineers with 1-5 years of experience can use the coursework for the M.Eng as excellent preparation for the Professional Engineering (P.E.) certification exam.
The M.Eng degree is available 100% online so that you can complete your degree while maintaining your career. With employer-sponsored tuition programs, the degree may be completely free or at a significantly reduced cost. There's never been a better time to get your advanced engineering degree! 
---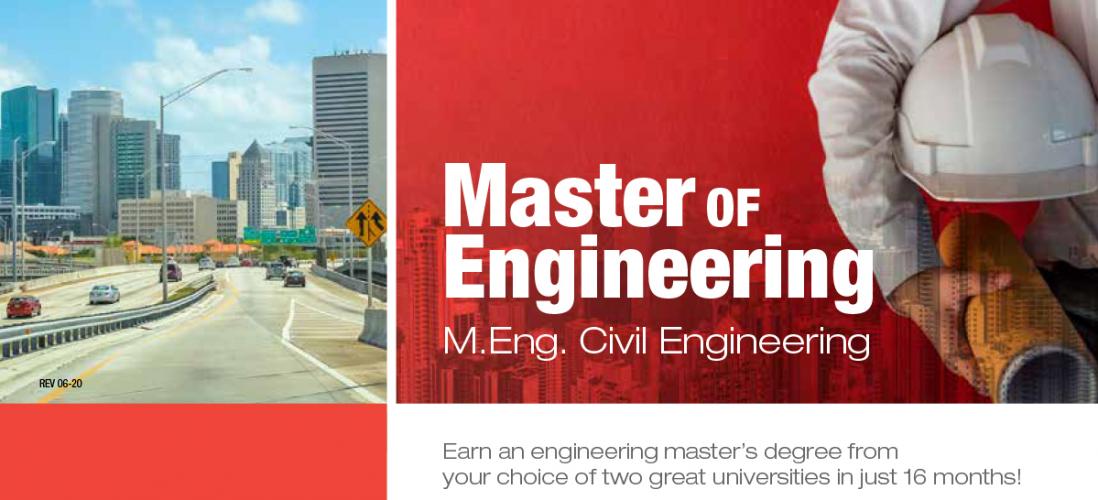 To receive more information, please fill out the form
Loading...
For more information, please contact us at:
Graduate Coordinator
Department of Civil & Environmental Engineering
  (850) 410-6140
  gradstudies@eng.famu.fsu.edu