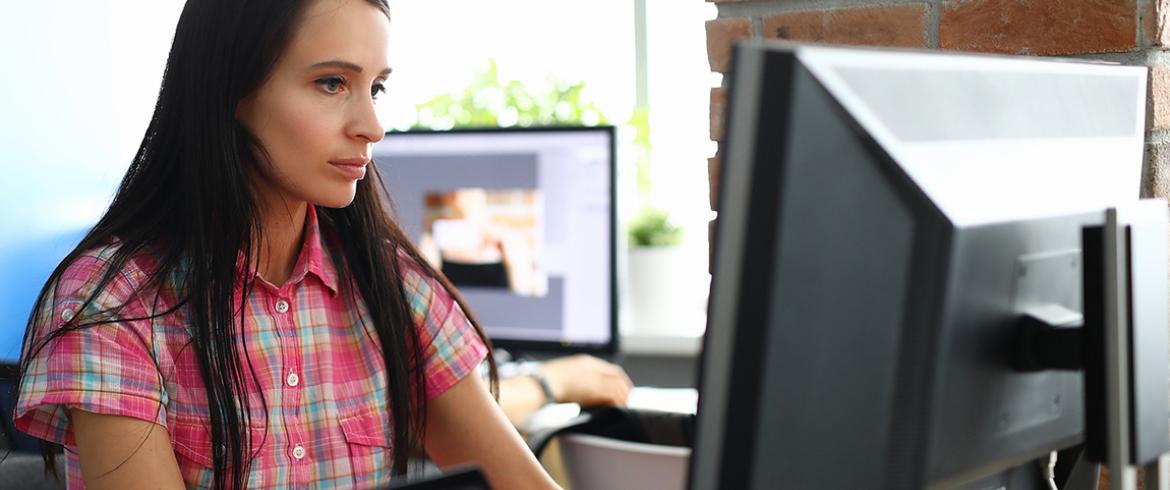 The FAMU-FSU College of Engineering's online master's program in engineering, which started three years ago, made its debut in the U.S. News rankings at No. 49 among public programs and No. 62 overall.
"We are thrilled about the debut of our online engineering programs in the Top 50, so soon after the program's inception," said Zhiyong "Richard" Liang, the college's interim associate dean for research and graduate studies. "This ranking is a testament to the quality of the programs and the hard work of our students, faculty and staff."  
The college currently offers a Master of Systems Engineering and a Master of Engineering in Civil Engineering, which make up the online master's program in engineering program.
The degrees (available through both Florida A&M University and Florida State University via the joint college), is one of four Florida State University (FSU) online graduate programs placed among the Top 25 nationally—including two programs in the Top 5—according to the 2023 U.S. News & World Report rankings released in late January.
The Master of Systems Engineering program is housed in the college's Department of Industrial and Manufacturing Engineering and is led by Daniel Georgiadis, Ph.D, a systems engineering faculty member at the FSU Panama City, Florida campus. The MSSE degree is offered online and in-person and has quickly grown since its inception in 2020.
The Master of Engineering in Civil Engineering is housed in the college's Department of Civil and Environmental Engineering and focuses on structural engineering and construction/infrastructure engineering.
FSU's information technology and criminology online graduate programs each moved up one spot to No. 5 on the list of public and private universities, while the university's non-MBA business programs ranked No. 21 and education checked in at No. 25.
"Whether our students are on campus or online, Florida State University is committed to providing an excellent education," said Jim Clark, provost and executive vice president for Academic Affairs. "These rankings reflect the university's rising reputation among its peers and the dedication and hard work of our faculty, staff and university leadership." 
The FSU College of Communication and Information's online master's degree program in information technology inched one spot from last year's ranking to No. 5 overall, while it maintained a No. 3 ranking among public institutions. 
"Our faculty are serial innovators in online instruction and continually seek out ways to better serve students in online platforms and engagement," said Interim Dean Steve McDowell. "The recognition for the School of Information online programs is well-deserved."   
The FSU College of Criminology and Criminal Justice's online master's in criminal justice program moved up a spot from 2022 to No. 5 among all universities and No. 4 among publics. Dean Thomas Blomberg credited the school's faculty for the acknowledgment. 
"Importantly, our online courses are taught by our regular faculty who are each productive and distinguished researchers who provide our students with state-of-the-art educational experiences," Blomberg said.
The FSU College of Business' non-MBA graduate online programs in management information systems and risk management and insurance combined to earn a No. 21 overall ranking and placed No. 16 among public universities. The online MBA program landed at No. 44 overall and No. 32 among public universities.
The college's online MBA specialty in analytics jumped two spots to No. 13 overall and No. 9 among public universities.
"We use these rankings as a beneficial barometer of our daily efforts to provide students with a valuable graduate education," said Michael Hartline, dean of the College of Business. "It is affirming to see that our team's hard work continues to be highly regarded nationwide. We continue to aim even higher."
The FSU College of Education's online master's program in education placed No. 25 nationally and No. 24 among public universities. Four of the college's specialty programs are ranked inside the Top 10 overall: administration and supervision at No. 3; special education at No. 3; instructional media design at No. 7; and curriculum and instruction at No. 9. 
"I am most grateful for our truly outstanding faculty, staff and students as they drive the outcomes that result in these elite rankings," said Damon Andrew, dean of the College of Education. "I also want to particularly commend our special education and educational leadership online master's programs for ranking in the top three in their respective fields." 
Robert Fuselier, director of the Office of Distance Learning, provides leadership and strategic planning for the university's distance learning services.
"It is exciting to follow the continued success of FSU's online programs in the rankings," he said. "We are proud of FSU's community of talented students and faculty, and this recognition reflects our commitment toward the support and success of our online students."
RELATED ARTICLES
MS Systems Engineering class tours research centers
Systems Engineering Leadership Graduate Certificate
FAMU-FSU College of Engineering, Technical Systems Integration Researchers Win DARPA Grant