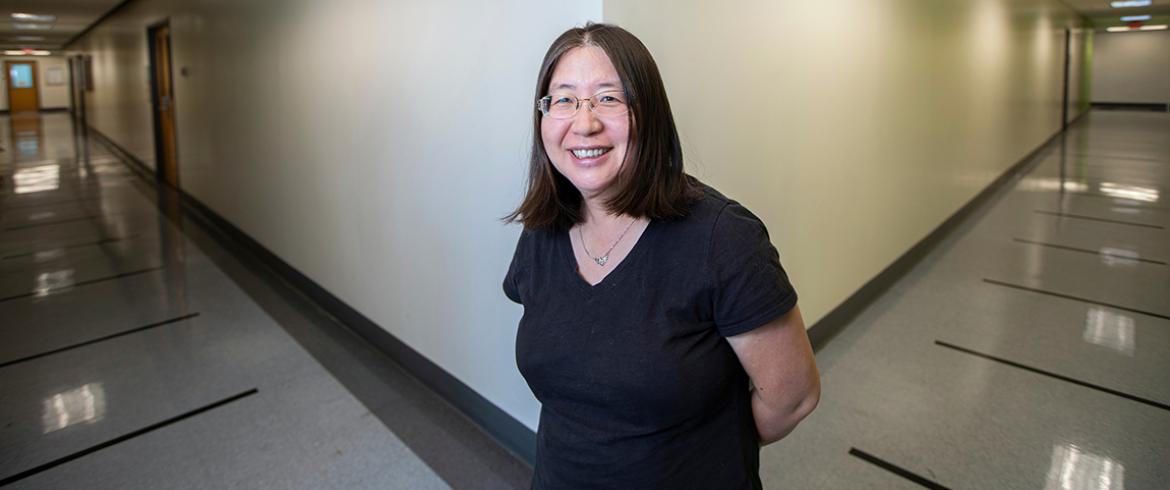 Yan Li, an associate professor in chemical and biomedical engineering at the FAMU-FSU College of Engineering, was named a Fellow in the 2023-2024 cohort of the Executive Leadership in Academic, Technology, Engineering and Science (ELATES) Program run by Drexel University.
"The ELATES program systematically trains women professors for leadership roles," Li said. "This is a wonderful opportunity and will give me the chance to interact with women leaders in and outside my field." 
The professional leadership program at Drexel University prepares female faculty in academic engineering, computer science and other STEM fields for institutional leadership roles within their colleges and universities. Selection for ELATES is a competitive process that focuses on a candidate's ability to lead. 
Li is one of 30 female faculty chosen in 2023 from 22 different institutions across the United States and Canada. Professor Lisa Spainhour completed the program in 2020 and is the chair of the college's Department of Civil and Environmental Engineering. 
Suvranu De, the dean of the FAMU-FSU College of Engineering, nominated Li. She also received recommendations from Richard Liang, the interim associate dean for research and graduate studies and Bruce Locke, the chair of the chemical and biomedical engineering department, who talked about her service to the department and scientific community. 
"Dr. Li is dedicated to the education of her students including many females, minority and others underrepresented in STEM," Locke said. "She is actively involved in developing her academic leadership skills, building upon her significant industrial and academic experience." 
One of the issues Li plans to tackle in the next five years is to increase the representation of women in STEM disciplines. She is interested in mentoring junior faculty in the college and wants to guide female Ph.D. students in advancing their careers to the next level. 
"For retention, I think women faculty mentor-matching is very important, especially because engineering departments often have fewer women faculty," Li said. "As a mentor myself I want junior faculty to succeed." 
Li explained that with new faculty hires, most are excellent as individual researchers. However, those who fail usually do so because they don't understand how to motivate students. 
She explained, "Sometimes junior faculty expect students to be too independent. There is a process that starts with guidance toward independence that leads to student growth. We need to respect the differences in students with different backgrounds and set up appropriate expectations for each student, maximizing individual success. The key to leadership is to motivate people and I believe this fellowship program provides a great opportunity to develop my leadership role at our institution."
"Dr. Li is a rising star in our department and this award will help develop her for institutional leadership positions," Locke said.
RELATED ARTICLES
Spainhour awarded grant and selected for prestigious leadership program at Drexel
Dr. Ayou Hao selected as winner of 2018 SAMPE Young Professionals Emerging Leadership Award
View from Here: Leadership and Mentoring Drives Black Engineering Success