Dr. Ayou Hao of the Industrial & Manufacturing Department was named as one of seven people for the inaugural 2018 SAMPE Young Professionals Emerging Leadership Award. 
The SAMPE Young Professionals Emerging Leadership Award recognizes the achievements of select young professionals who have graduated from a university and are also under the age of 35. SAMPE sponsors application finalists to attend its North America technical conference and exhibition to network with peers and industry professionals and to increase their understanding of the materials and process community. Additionally, the top rated SYPELA finalist(s) will be named SAMPE Young Professional(s) of the Year and have the opportunity to attend a future international SAMPE conference.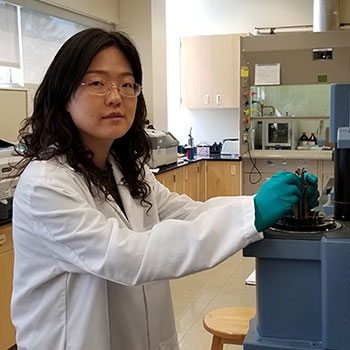 Hao will be honored at the SAMPE 2018 - An Advanced Materials and Processes Conference and Exhibition in Long Beach, California in May 2018.
The Society for the Advancement of Material and Process Engineering is an international professional member society. SAMPE provides a global forum for information, education and professional fellowship on materials and processes development.