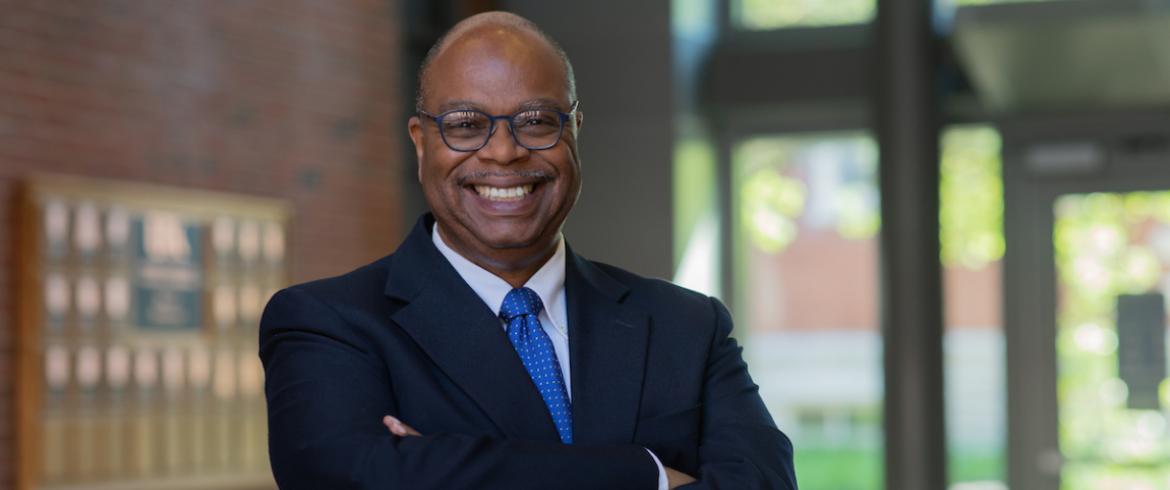 Professor Sebastian Bryson shares his journey to academic leadership and industry recognition as a Rattler engineer
Sebastian Bryson, an alumnus from the FAMU-FSU College of Engineering and Florida A&M University, was recently named chair of the University of Kentucky, Department of Civil Engineering.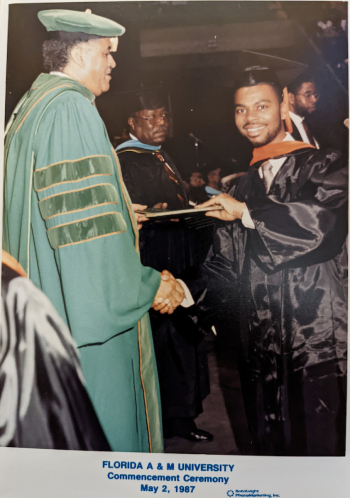 Bryson is a Hardin-Drnevich-Huang Professor of Civil Engineering and has a joint appointment in the university's department of earth and environmental sciences. He has been a professor at the University of Kentucky since 2006 and the director of graduate studies for civil engineering since 2021. His research expertise centers on landslide hazard prediction and assessment, infrastructure response to severe events, laboratory testing of geologic materials and numerical modeling of geotechnical systems. He was named a Fellow of the ASCE board of directors and received certification as a Diplomate Geotechnical Engineer by the Academy of Geo-Professionals of the ASCE, in recognition of his continued development in the field of geotechnical engineering.
Bryson graduated with a bachelor's degree from FAMU in civil engineering in 1987 and went on to get his masters from Howard University and his doctorate from Northwestern University. He recently took a moment to some memories and thoughts on his journey as a Rattler Engineer. 
On making impactful memories…
One of my fondest memories of my time at FAMU and the College of Engineering is helping start the FAMU-FSU chapter of the National Society of Black Engineers and then hosting a regional conference in our first year of existence! Another fond memory I have is working with the Minority Introduction to Engineering (MITE) program during the summer of 1987. I was the first program director of the program. Many of the student participants decided to pursue engineering as a result of the MITE program. Several of the students decided to attend FAMU. Even more amazing, I think one or two of those first MITE participants went on to receive Ph.Ds.in engineering. 
On never doubting the influence of the HBCU experience…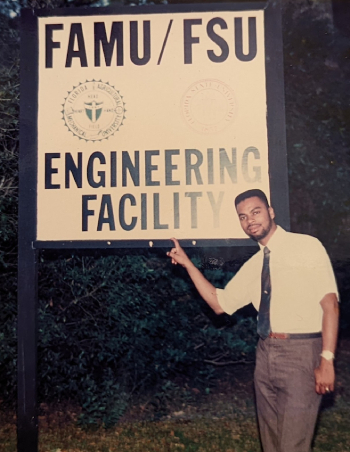 Florida A&M University was critical to my success. I had Black professors and Black classmates in my foundational calculus, chemistry and physics classes. I could perform in those classes without the burden of thinking I somehow did not belong or that I alone carried the weight of my entire race on my shoulders. I received encouragement from my professors to perform well in my classes, not just to be present. I have a Ph.D. in civil engineering because my mentor at Florida A&M University, Dr. Decatur Rogers, told me that was what was expected of me.
On big plans in a new leadership role…
I plan to realign the research focus areas of the department around areas that are most pertinent to the future of society: natural hazards engineering, sustainable infrastructure and sustainable systems, data-driven infrastructure systems and humanitarian engineering. These focus areas are relevant to the issues that most concern the environment, communities and governments of the world. My goal is for the University of Kentucky to produce civil engineers that will impact the world—today and tomorrow. I also intend to increase the undergraduate and graduate populations in our department, with a particular focus on increasing the underrepresented minority populations. In addition, I want to increase our scholarship pool to ensure that engineering education is affordable to all students, regardless of their home ZIP codes.
Best advice from a professor's rear view….
Dream goals that are bigger than your here-and-now. Then pursue those dreams with dogged persistence.