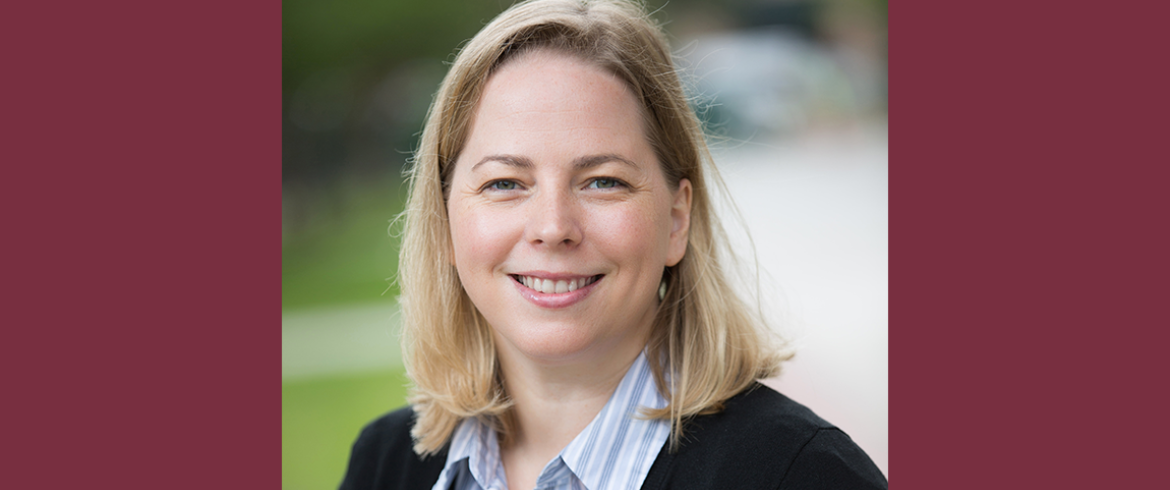 Cherie Stabler, an alumna from the FAMU-FSU College of Engineering and Florida State University, was recently named chair of the University of Florida (UF), Herbert Wertheim College of Engineering, Department of Biomedical Engineering.
Stabler is an Integra Life Science and UF Foundation Preeminence Term Professor in Biomedical Engineering and has been at UF since 2015. Her research expertise is world-renowned, centering on diabetes and engineering. In particular, she focuses on developing novel bioactive materials for cellular implants that target immunological responses.
After graduating with a bachelor's degree from Florida State University (FSU) in 1998, Stabler earned her doctorate from the Georgia Institute of Technology and Emory University.
"Dr. Cherie Stabler is one of our outstanding graduates, and we are very excited to learn of her new position as department chair in biomedical engineering at UF. She was an outstanding leader while a top honors student in our program, and she has advanced professionally to be a leader in her field." Bruce Locke, the chair of the Department of Chemical and Biomedical at the FAMU-FSU College of Engineering.
Stabler recently visited FSU as a guest speaker at the International Symposium Conference and had a chance to visit students and chat with faculty. Recently she took a moment to share some memories and thoughts on her academic journey as an FSU graduate. 
Memories of the FAMU-FSU College of Engineering…
I enjoyed visiting the college and I envision spending more time in Tallahassee because my daughter has committed to FSU and plans to major in civil and environmental engineering.
My fondest memory is hard to pinpoint. I thrived in the college. The faculty in chemical engineering was instrumental to my success in the program—they were excellent and rigorous instructors giving their time and seeking to help everyone learn the material.
Evidently, they prioritized teaching excellence, and it laid such an incredible foundation for me as I advanced in my training. I remember being intimidated when starting at Georgia Tech/Emory for my Ph.D. degree. Still, it was only a matter of months before I was tutoring my fellow students on transport principles. It was all because I received such an amazing educational foundation from the FAMU-FSU Engineering program. 
Support and Encouragement…
I also felt supported by the department administration—they took the time to advise me on potential pathways. Dr. Locke encouraged me to explore graduate school. He was incredibly supportive, providing me with research opportunities in his lab and helping me with my graduate applications. Finally, I enjoyed being a part of the study body. It was a collaborative, not competitive, experience where we created study groups and brainstormed ways to solve complex homework problems. This community helped me gain a sense of belonging so that I could stick with the rigorous curriculum. Overall, it was a foundational experience where I felt supported and encouraged to push myself outside of my comfort zone and gain a solid understanding of what it means to be an engineer. 
Student success…
For me, it was necessary to remember to continue being curious and seize opportunities to learn and grow. When I started at FSU, I was a math education major. I only came into chemical engineering because I read about it in the course catalog. After a great conversation with my advisor, I changed my major. It was the same with going to graduate school. I never even thought about moving past my undergraduate degree and had a lot of misperceptions of what it took to be successful in graduate school and what it meant to get an advanced degree. I encourage all students to remove those preconceived notions and explore these opportunities. 
RELATED ARTICLES
Grit and determination were key for Diatech Diabetes engineering alumni entrepreneurs
View from Here: Leadership and Mentoring Drives Black Engineering Success
'Nole Engineer Recognized at FSU's Under 35, Young Alumni Award Ceremony