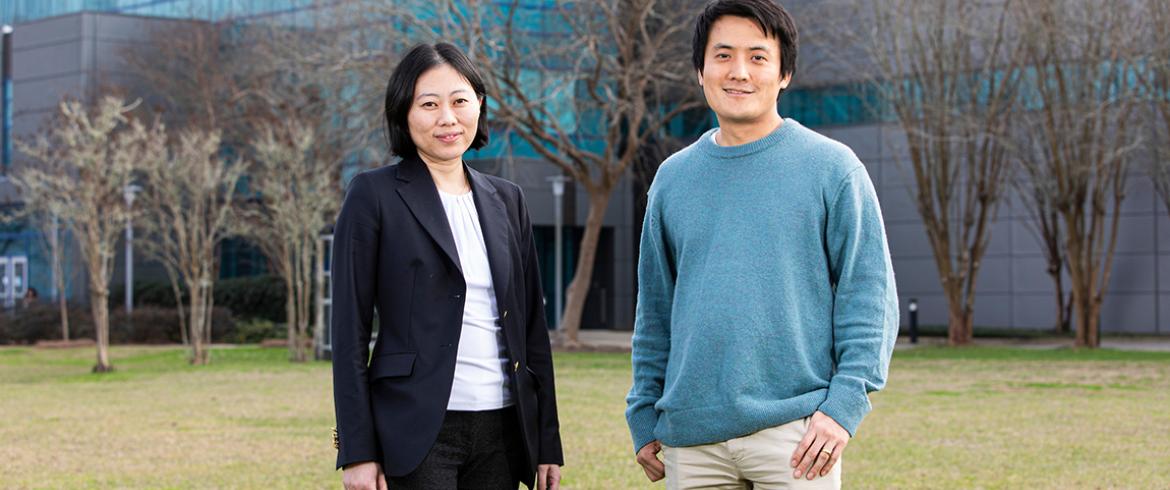 Two FAMU-FSU College of Engineering researchers won prestigious National Science Foundation early-career awards designed to celebrate emerging leaders in their fields. 
Juyeong Choi, an assistant professor in civil and environmental engineering and Lichun Li, an assistant professor in industrial and manufacturing engineering, received Faculty Early Career Development (CAREER) awards and will receive a five-year grant from the NSF.
"We are extremely proud of the research these two faculty members have accomplished," Richard Liang, the interim associate dean for research and graduate studies, said. "The NSF award allows researchers to grow and push boundaries and bring more student successes to the college and universities."
Choi received the award for his research in sustainable building demolition waste management practices and is leading a research team to investigate the impacts of decisions made by various stakeholders across a building's lifecycle on material use, reuse and recycling. He plans to develop a holistic approach to maximize recyclable and reusable material yields by sustainable material harvesting during the demolition.
"I am humbled and honored to receive this award," Choi said. "I am grateful to my family for their unwavering support and my colleagues at the department and the RIDER Center for their advice and encouragement."
Li is investigating innovative methods to integrate artificial intelligence, control theory and game theory to provide efficient computation algorithms handled on a typical PC. The idea is to make it possible to fight intelligently and efficiently against cyber-attacks and rapidly deploy resources in 6G ultra-dense networks and automate governance of the metaverse in real time. 
"I am very thankful to have recognized and received the NSF grant," Li said. "We will add the topic of video game development into a freshmen course and provide early research opportunities to undergraduate students, especially female students. This will help support STEM initiatives as well."
 
RELATED ARTICLES
Two engineering faculty earn prestigious NSF CAREER awards
Using machine learning and artificial intelligence, engineering researcher harnesses the power of small-experiment design
Using Data to Enable Post-Disaster Debris Reuse and Recycling at the Community Level and Beyond