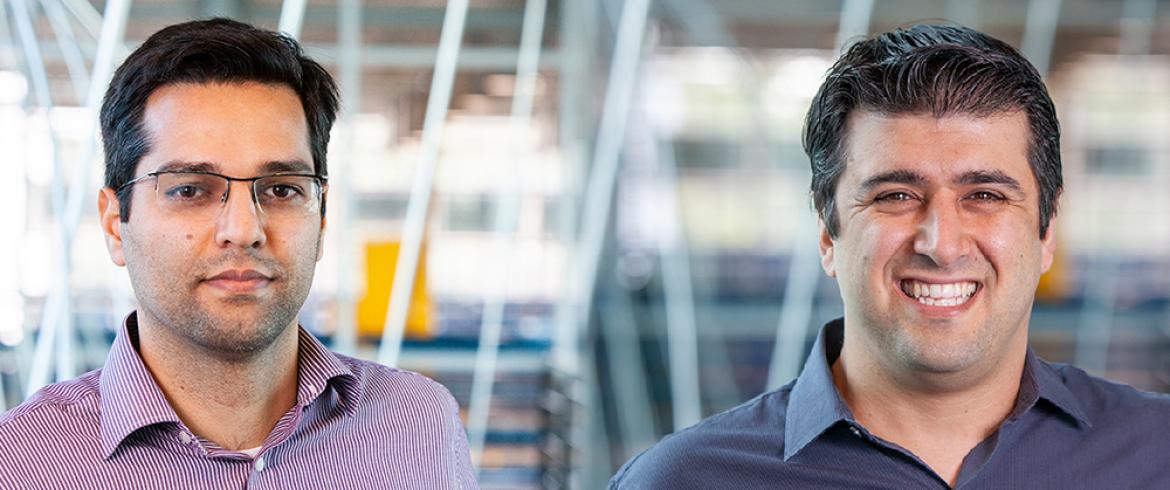 Two FAMU-FSU Engineering faculty members have received the National Science Foundation's prestigious CAREER award this year for researchers in the early stages of their careers.
Kourosh Shoele, Ph.D., an assistant professor of mechanical engineering and Hadi Mohammadigoushki, Ph.D., an assistant professor of chemical and biomedical engineering, were notified of their award in late December 2019. 
NSF CAREER awards carry funding for research labs and provide opportunity to work closely with the NSF in refining the direction of their research.
Shoele's funded project is entitled, "Multiscale Turbulent Flow Interaction with Flexible Branched Trees for Storm Impact Research." He also received a coveted Defense Advanced Research Projects Agency Young Faculty award for another research project, "Environment-Informed Vibration-Based Health Monitoring Technique."
Mohammadigoushki's CAREER funding is for research called, "Kinetics and Microstructural Origin of Shear Banding in Wormlike Micellar Fluids."
"We are very proud of these early-career researchers and the hard work that they have put in to earn this award," said engineering Dean Murray Gibson. "We are excited to see what they achieve."