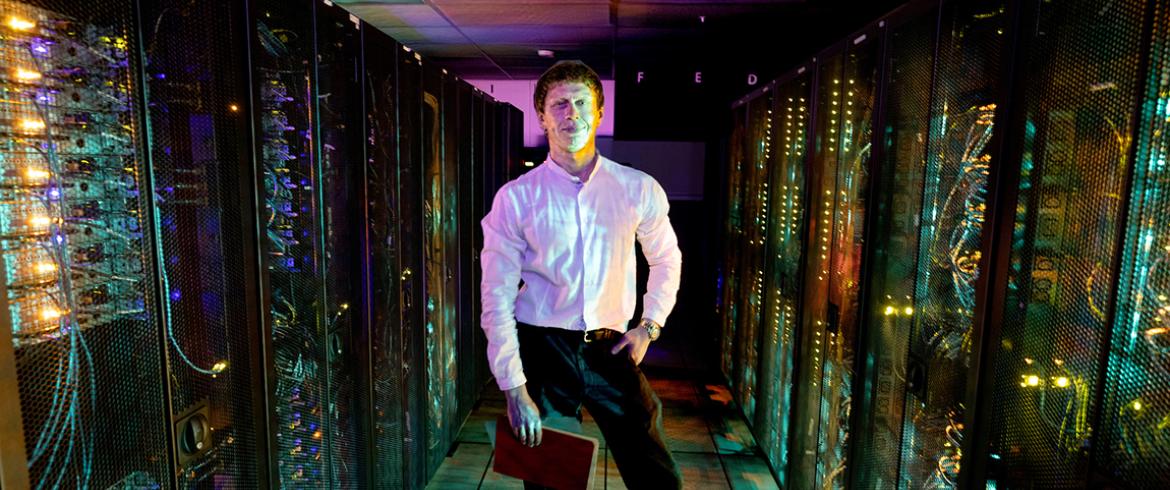 There is a growing demand for transportation serving the needs of populations across the globe. However, autonomous vehicles and high-speed trains have challenges, from data privacy to social adoption. Researchers say artificial intelligence (AI) coupled with blockchain technology may be the answer. In a new study, researchers from the department of civil and environmental engineering at FAMU-FSU College of Engineering are exploring the benefits of integrating blockchain and AI technologies for transportation and other relevant domains.  
"There have been studies on the benefits of integrating these technologies in accounting, health care and cybersecurity," said Maxim A. Dulebenets, an associate professor in civil and environmental engineering. "But there hasn't been an in-depth study of integrated blockchain and AI technologies in the transportation domain, so we explored a wide variety of applications specifically in transportation."
Blockchain technology is an advanced database system that allows data sharing within a business network, where data is stored in blocks linked together in a chain. It creates a decentralized, tamper-proof system to record transactions widely used in digital currencies like Bitcoin. According to the researchers, blockchain technology combined with AI can provide a common distributed platform for data sharing, reliability, and decision-making.
"The main objective of this research is to perform a critical review of the advantages and challenges in applications of blockchain and AI in transportation systems and related domains," Dulebenets said. 
Researchers reviewed relevant literature using the content analysis method, a common and well-recognized method of assessing scientific databases. They outlined critical future research needs for the successful development and implementation of blockchain and AI technologies in transportation systems.
"There are many challenges associated with blockchain and AI applications, and our study outlines some recommendations to overcome these challenges along with the critical future research needs for the successful development and implementation of these technologies in transportation systems," Dulebenets said.
The work was recently published in Vehicular Communications. Along with Dulebenets, Prashant Singh, a recent doctoral graduate and Zeinab Elmi, a doctoral candidate, both from the college, were co-authors with an international group of researchers from the Hong Kong Polytechnic University and the University of Lodz (Poland) with expertise in maritime transportation and hazard preparedness. 
RELATED ARTICLES
For better emergency management planning, engineering researchers say to consider stress and frustration
NSF-funded "factory-in-a-box" concept could mitigate supply shortage challenges
Civil Engineering Researcher Uses AI to Improve Disaster Response in a New DoD Study