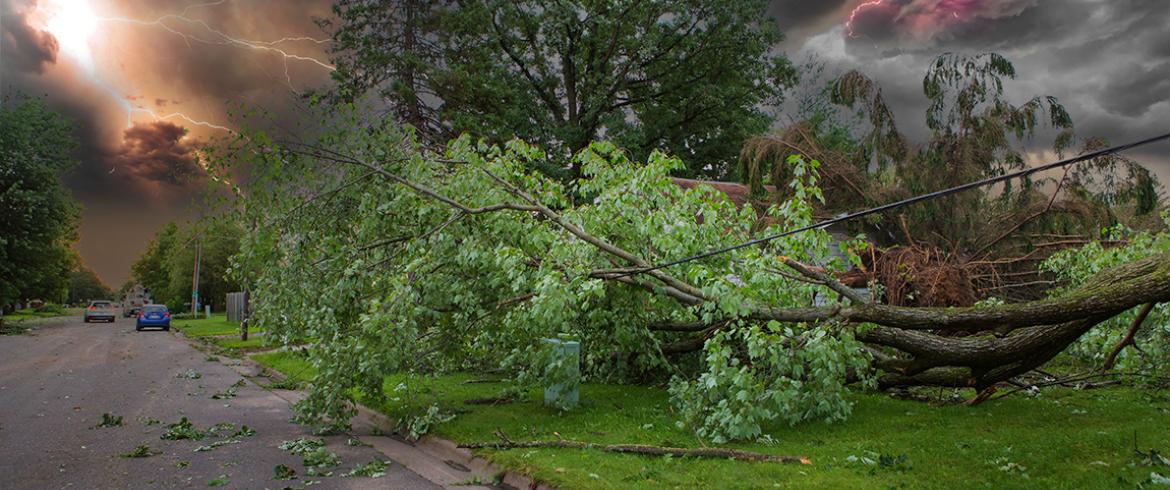 When a hurricane or other major disaster hits, vegetative storm debris is one of the biggest challenges a community faces.
While storm-damaged vegetation could potentially be a source for mulch or other products, that often isn't its fate. Fallen trees, branches and plant debris degrades over time and loses value as a sustainable recycling resource. 
"Unfortunately, current debris management practices overlook the varying material conditions of vegetative debris in different storm-affected areas, limiting the sustainable use of these valuable resources," Juyeong Choi, a faculty researcher in civil and environmental engineering at the FAMU-FSU College of Engineering, said.
Choi is leading a team of researchers at the joint college and California Polytechnic State University to better understand the problem. Using a data-driven research model to track the changing organic conditions of debris over time and space, the team can provide a framework for post-storm debris management.
"It is critical to collect and process storm debris promptly, but we think it is important to also understand the organic condition of this debris over time," Choi explained. "If successful, we can reduce waste and create valuable end-of-life materials to help rebuild after the storm."
The team aims to identify the evolution of vegetative debris and model the dynamic decomposition of uncollected waste. With this information, they will develop a simulation model of debris collection operations and compare that model with the current practices. They hope to provide a framework for better and more sustainable debris management. 
EDUCATIONAL VALUE:
There is a unique educational element to the research. One of the goals is to educate and train underrepresented students in STEM through the Educating Engineering Student Innovatively (EESI) program at Florida A&M University (FAMU). The program increases undergraduate student success by introducing them to research-based projects and giving them professional skill sets to be competitive in the STEM workforce. 
Choi's research group will also mentor several graduate students at FAMU and California Polytechnic State University as part of the initiative. 
WHY IT'S IMPORTANT:
If the researcher's method is successful, it could lead to a change in post-disaster planning that may provide a more effective and sustainable post-disaster cleanup system.
WHO'S INVOLVED:
Choi works with Hui Wang, a faculty researcher in industrial and manufacturing engineering and Nazli Yesiller, director of the Global Waste Research Institute at California Polytechnic State University. 
WHERE'S THE MONEY COMING FROM:
The National Science Foundation funds the $599,256 three-year HBCU-Excellence in Environmental Engineering grant through Florida A&M University. 
---
RELATED ARTICLES
FAMU-FSU researchers awarded NSF funding for COVID-19 impact on municipal solid waste management facilities
Using Data to Enable Post-Disaster Debris Reuse and Recycling at the Community Level and Beyond
After the storm…FAMU-FSU Engineering researchers study long-term shelter needs of hurricane victims