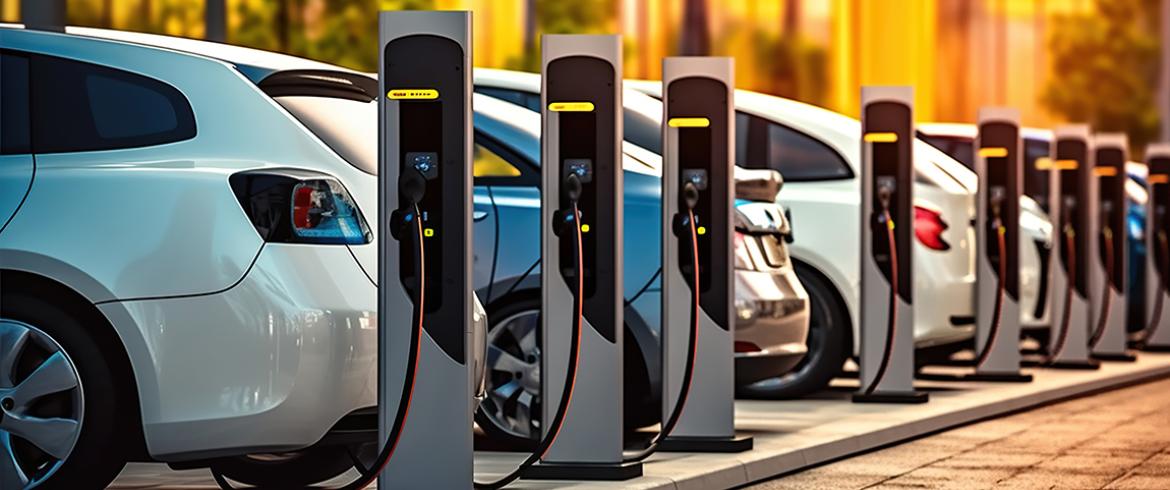 Electric vehicles (EVs) are fast becoming mainstream and will impact everything from the quality of the air you breathe to the cost of owning a car. Some people are hesitant to embrace because of issues like cost and range but technology is about to get a lot better. 
A new study led by faculty researchers, Jinyeong Moon, from the FAMU-FSU College of Engineering and Woongkul Lee, from Michigan State University will improve the electric drive system for EVs. The researchers are working with grants from the Department of Energy and General Motors to develop the new technology.  
"We patented the idea some two or three years ago and General Motors Corp. has been pushing to develop an electric power train based on this topology for their future electric vehicles," Moon said. "These grants will accelerate this development."
Right now, almost all EV manufacturers use a two-level inverter as their motor drive because it is simple and cheap to produce. GM wants to develop a new type of power converter for their future electric vehicles.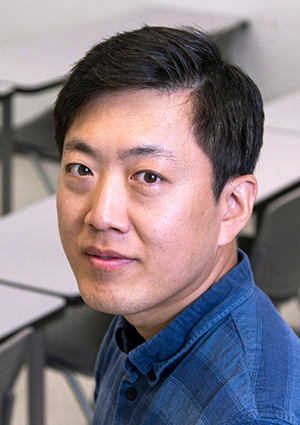 "Our idea is to develop a multi-level inverter, specifically a three-level inverter," Moon said. "A commercial three-level motor drive is unchartered territory for the entire EV industry, and we are working with GM to be the first to produce a next-level performance vehicle with a multi-level motor drive."
The problem is that two-level inverters cause some problems like high-order harmonics and common mode noise that wear down the motor and cause insulation and bearing failures after several years. It has to do with the magnetic field inside the motor that spins the rotor. 
A power inverter is trying to mimic a sinusoidal AC wave. The motor is expecting a smooth AC wave, but the one provided by a two-level inverter is choppy. The three-level inverter produces a smoother transition that is more efficient, has smoother torque and better thermal management. In addition, the new system takes up less physical volume and is less expensive to build.
"We only need 25% of the capacitors for our system and that eliminates 75% of the physical volume dedicated to capacitors," Moon said. "We can successfully deliver all the benefits of a multi-level motor drive that gives better performance of the motor and costs less than what is currently on the market."
The system includes a multi-level inverter without a neutral clamp, which has been thought to be the gold standard for multi-level technology. The fundamental innovation of removing it leads to exceptionally high power densities so drivetrains can be constructed in a minimal form factor and have low electromagnetic interference noise for a more reliable overall system. 
"Another innovative point is this project will use Gallium Nitride (GaN) power transistors for our motor drive," Moon said. "These are not traditionally used as an EV application because in the past they have been too expensive. They are more widely available now and give better performance than silicon transistors. So, we have teamed up with NexGen which produces vertical GaN transistors to use the technology in our system."
WHY IT MATTERS:
Electric cars are cheaper to fuel and maintain than gasoline-powered ones and are better for the environment. By improving the performance, range, reliability and cost of EVs, consumers can save money. 
WHO'S INVOLVED:
The work will be led by researchers from two universities, Florida A&M University and Michigan State University, the National Renewable Energy Laboratory (NREL) and NexGen Power Systems (NexGen), the U.S. DOE and General Motors.
WHERE'S THE MONEY COMING FROM:
A $10 million grant from the U.S. Department of Energy and a $400,000 grant from General Motors is funding the study, through Florida A&M University.
---
RELATED ARTICLES
ECE Professor Wins Best Paper Award Exploring Sensor Technology on Predictive Maintenance
Engineering Students Design Four-Legged Lunar Robot for NASA's BIG Idea Challenge
Two Engineering Students Receive Ted Rogers- Intuitive Scholars and Fellowship Program Awards