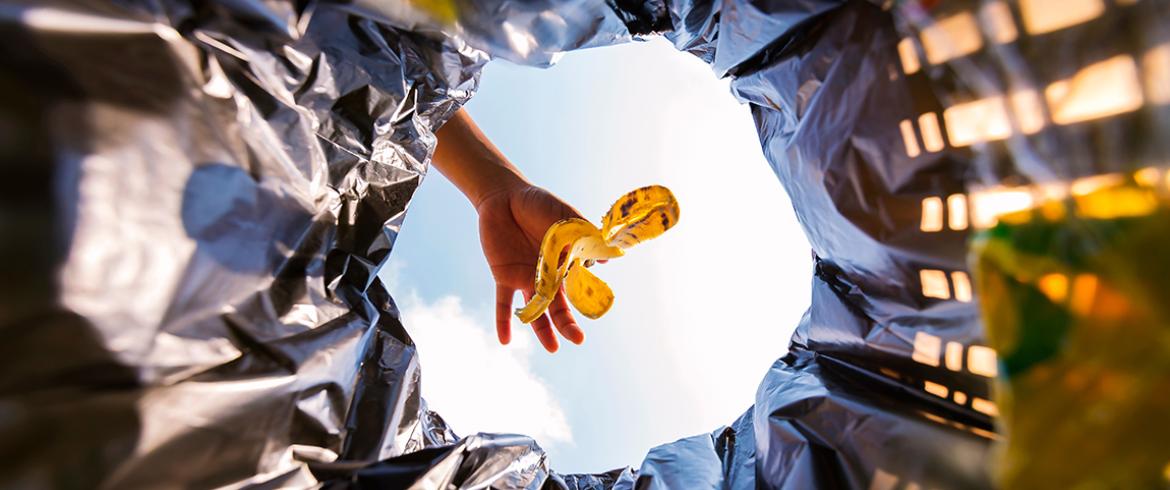 In the U.S., over 80 billion pounds of food waste is discarded annually, and the bulk of it is deposited in landfills. Beyond the storage issue, food waste emits methane, contributing to 11% of the world's total greenhouse gas emissions. 
In a new Department of Energy (DOE) study, FAMU-FSU College of Engineering and Florida A&M University (FAMU) researchers have discovered a new method to convert food waste into sustainable energy. Their discovery may revolutionize the way food waste is processed for fuel and help promote a sustainable energy source for the future.
"Food waste is an untapped resource with great potential for energy production," said Gang Chen, a civil engineering professor at the FAMU-FSU College of Engineering. "Our study uses microwave-mediated hydrothermal carbonization (MWHTC) to convert food waste to conversion-ready hydrochar."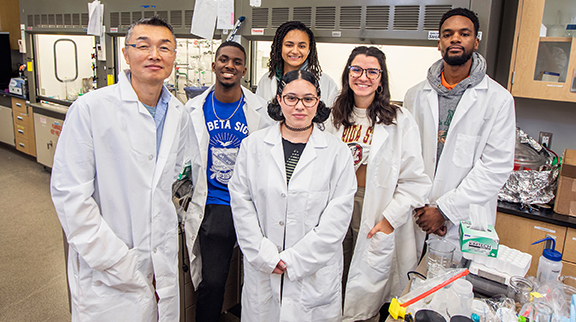 Who's Involved:
Chen leads the collaborative study with researchers Victor Ibeanusi and Ashvini Chauhan from the FAMU School of Environment, and Satyanarayan Dev, a researcher from the FAMU Biological System Engineering program. The team will work with Chen to evaluate the technology's impact and promote food waste recycling. The hydrochar will be synthesized and characterized at the FAMU-FSU College of Engineering.
Why It Matters: 
Hydrothermal technology is a promising carbon-neutral method to convert wet biomass into valuable products by eliminating a high energy-consuming drying step. MWHTC uses a low-temperature thermochemical conversion process to convert wet food waste biomass to hydrochar without pre-drying. Hydrochar is a carbonaceous material ideal for combustion with low environmental impact as a solid fuel. It also has less moisture and is more hydrophobic than raw food waste, which will decrease transportation costs and improve storage. 
This project's novelty is reuse of the process water, which contains high organic content levels. During MWHTC, 5-hydroxy-methyl-furfural (HMF) is released from food waste by dehydration. This HMF is transferred to the produced hydrochar, which significantly improves the heating capacity of the material.
"The significant technical challenge of conventional hydrothermal carbonization is handling the process water, which contains high levels of organic contents and is difficult to remediate," Chen says. "MWHTC overcomes this obstacle by recirculating the water to the MWHTC process."
Where's the Money Coming From:
DOE supports the project through MSI STEM Research and Development Consortium with a total funding of $478,633.00. 
The MSI STEM Research and Development Consortium (MSRDC) is a nonprofit corporation pursuing technology advancement in areas of importance to the Department of Defense, the Department of Energy, and other federal agencies engaged in science and engineering research. MSRDC supports and stimulates science and technology-related research at Minority Serving Institutions for real-world applications to real-world problems.
RELATED ARTICLES
Repurposing straw lets farmers grow more food with less water and fertilizer
New microwave technique helps fertilizer work better, more environmentally friendly
Engineering Research Collaboration Awarded $1.18M Grant for Land Use/Climate Change Study