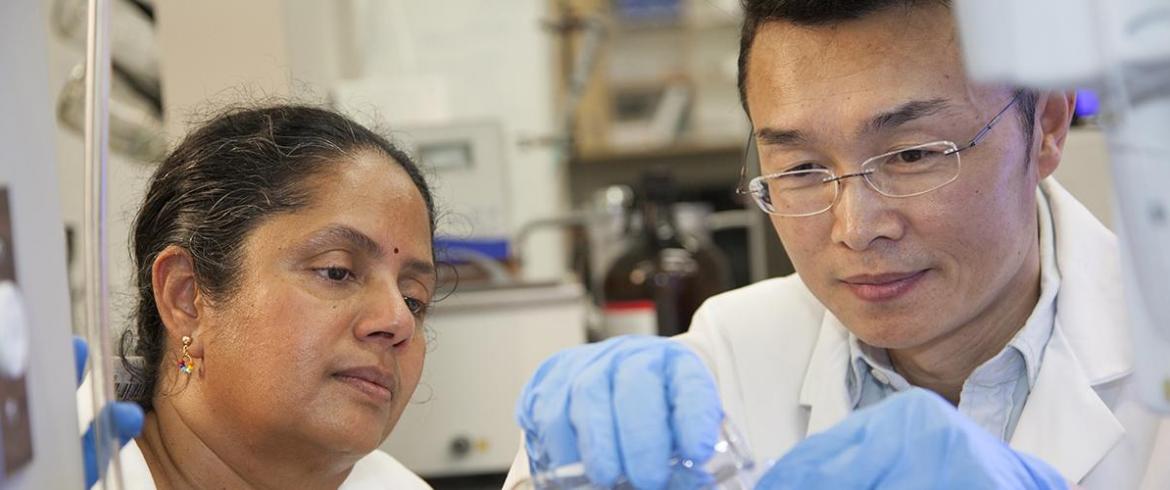 The biosphere of the "Big Blue Planet" is dependent upon balance. From the land we inhabit to the atmosphere we breathe, everything matters. Balance is essential for maintaining a sustainable future for generations to come. So how do we keep our planet in balance? 
There are many ways, but Dr. Gang Chen, a professor of civil and environmental engineering at the FAMU-FSU College of Engineering is interested in how changes to land and climate affect the environment and its inhabitants.
For example, how does deforestation affect the amount of rain in an area? How can you adapt to areas that are prone to flood? These are major challenges, so Chen sought help from experts from throughout the country.
"The result of our preliminary research found that there was a lot of data available. But few studies looked at the vulnerability aspects of this problem. So we are focusing on vulnerabilities using specific models," he said. Chen's research team includes environmental engineers, agricultural and biological system engineers, chemists, economists and forestry specialists who will use their collective skills to confront this complex issue as a whole system. Chen will be collecting data and working in the field, while his co-researcher Dr. Aavudai Anandhi Swamy, an agricultural and biological system engineering professor at Florida A&M University (FAMU), will process data through vulnerability models. The collaborative team received a $1.18 million grant for a three-year vulnerability analysis. The study, Land-Use Changes in Response to Climate Change: A Vulnerability Analysis, is funded by the USDA-National Institute of Food and Agriculture.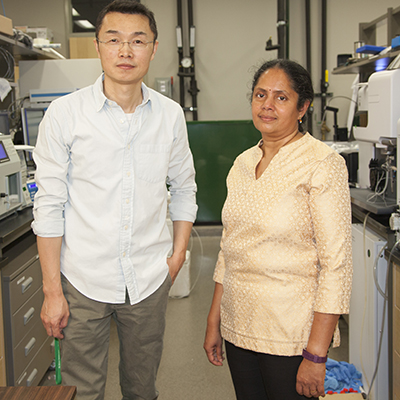 Additional support for the study is provided by funding from the National Science Foundation Research Traineeship (NRT), through a $2.5 million grant to Purdue University called, "Collaborative Research: NRT-INFEWS: Sustainable Food, Energy and Water Systems (SFEWS). From this grant, Purdue subcontracted with FAMU for $500,000. The additional funds will provide extra graduate support for the study and provide an avenue to expand the science and engineering workforce to include traditionally-underserved populations. The team hopes to produce five Ph.D. candidates from the traineeship program and to spark an interest to continue research in this area. 
The wealth of data from the study should prove helpful for water managers, farmers, agricultural producers and many other stakeholders. This project is coordinated by the FAMU-FSU College of Engineering and Florida A&M University, with joint efforts from Washington State University and the Center for Forest Watershed Research of the USDA Forest Service. 
To conduct a study like this, researchers use data from many federal agencies, like the USGS, the Environmental Protection Agency and USDA. When data are not available, they generate information through fieldwork and in the lab. Once the data are imported into the vulnerability models, they analyze it and make fact-driven assessments. 
Swamy has established several models to expose whether a system is stressed. As an agricultural and biological system engineer, she works with water and plants and looks at how they adapt to change. She has developed two conceptual models:  CISTA, used for developing adaptation strategies for agriculture and VISTA, used for developing adaptations for assessing changes in water resources.
"These models allow us to predict the consequences of change. We look at water quality and determine different levels of modification," she explains. "Once we have this information it is up to the decision-makers to implement our assessment." 
Accepting the guidance of research may seem straightforward, but there are many factors that can complicate decisions to fix or alleviate problems. For example, pollution from Lake Okeechobee in South Florida puts agricultural issues and an expanding population squarely at odds with the environment. When the polluted fresh water of the lake overflows into coastal estuaries, the result is a mix of toxic algae bloom, but drawing down the lake water is sometimes done to avoid flooding. Doing so affects fishing grounds, poses public health risks and can be detrimental to tourism. 
"Finding solutions and balance in a problem like this can be very difficult to solve," Chen explained." When we give our assessments we want our metrics to consider the whole picture."
The long-term goal of this project is to enhance the resilience of the food/fiber supply chain while minimizing the negative environmental, social and economic impacts.
---
Read additional reporting on this story