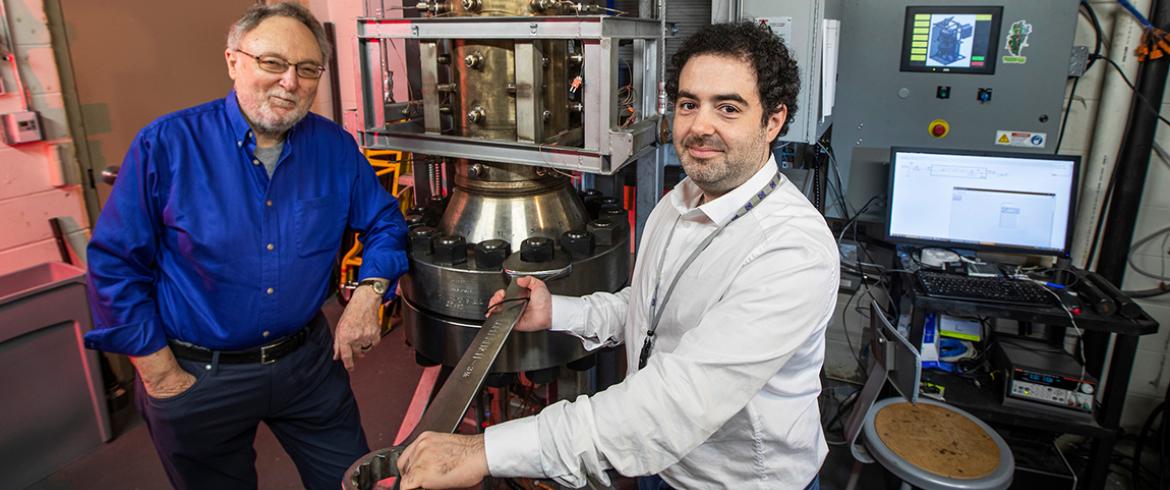 Yavuz Oz, a post-doctoral researcher at the Florida State University-headquartered National High Magnetic Field Laboratory (NHMFL) took first place for the best paper published in Superconductor Science and Technology (SUST) by a young researcher. The Jan Evetts SUST Award was presented to Oz at the 2022 Applied Superconductivity Conference, held this Fall. 
He received the award for his article, "Influence of twist pitch on hysteretic losses and transport Jc in overpressure processed high Jc Bi-2212 round wires." 
Oz works with a team of investigators at the college, led by David Larbalestier, the chief materials scientist at the NHMFL, and Marie Krafft Professor of Mechanical Engineering at the FAMU-FSU College of Engineering.
Larbalestier, proud of the recognition his students received at the conference, said, "Our students are being recognized because their work really stands out. We had two prior winners of the Jan Evetts competition, Charlie Sanabria in 2018 and Shreyas Balachandran in 2019, and frankly I am amazed that our students and postdocs keep getting selected. We hope to keep the tradition in 2023."
Oz wasn't the only person to receive recognition at the conference. Two of his students won the Institute of Electrical and Electronics Engineers, IEEE graduate study Fellowships in Applied Superconductivity. Six fellowships were given to students from the US, Europe and Asia, making the competition truly worldwide.
Ashleigh Francis (Ph.D. November 2022) and Shaon Barua nearing his Ph.D. defense, are both in Materials Science and Engineering at FSU, won IEEE Graduate Study Fellowships in Applied Superconductivity. The fellowship is awarded to full-time graduate students pursuing a degree in superconductivity, at an accredited college or university of recognized standing worldwide. 
Many others, including faculty and others from Materials Science were honored at the event. 
 
RELATED ARTICLES
Graduate Students and Faculty from the Applied Superconductor Center and Materials Science Program Shine at the ASC 2022 Conference