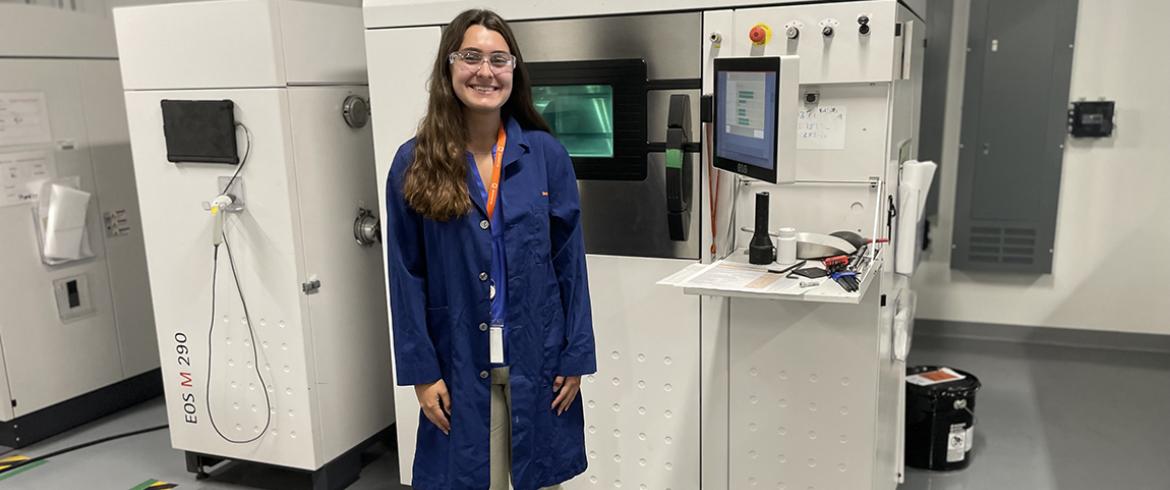 Lauren Bishop is an undergraduate student in chemical and biomedical engineering. She is from Boca Raton, Florida, and is a researcher at the Ricarte Polymer and Vitrimer Laboratory, located at the college. She plans to graduate from Florida State University in the class of 2024.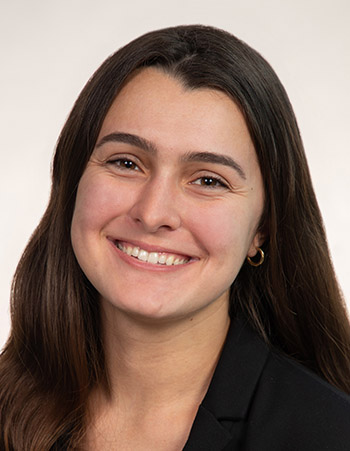 Sidelined by a bad soccer injury in high school, Bishop faced the harsh reality that she could no longer play competitively. After enduring multiple ankle surgeries, the young athlete turned her attention to her other passion, science. Through the support of family and friends, her competitive nature showed up in science fairs and competitions where she thrived, brandishing a microscope instead of a soccer ball.
What inspired you to go into engineering?
My family played a role in going into engineering. Both my parents are engineers, and they taught me the benefits of being an engineer and how big of an impact I could make. My science teachers in my high school also played a huge role. They provided experiences in science and engineering that sparked my interest. 
Tell us about your area of research.
As a researcher in the Ricarte Polymer and Vitrimer Laboratory, we focus on materials and polymer sciences. One of the latest projects I worked on involved the manipulation of nanoparticles to maximize pharmaceutical drug delivery. In the future, I will be working on a new project to synthesize vitrimers to improve materialistic properties. Both projects involved improving product quality. 
Have you done any internships yet?
I worked as a materials research and development engineering intern at Sintavia, an additive manufacturing company for aerospace and propulsion systems in Fort Lauderdale. One of the most significant projects I worked on involved experimenting and analyzing the effects of laser defocusing on the microstructure and mechanical properties of printed parts. 
What have you been doing lately?
I recently attended the Society of Women Engineers WE22 Conference in Houston with members of the FAMU-FSU College of Engineering chapter. I had a great time networking, interviewing and connecting with SWE members and companies, such as Nike, Ford Motor Company, Texas Instruments and many more. I received multiple offers for internships from companies and had the chance to network with other women engineers.
What is your best advice for students?
My best advice for students is to get involved. A lot of the skills I've learned from a professional standpoint have been through my organizational involvement, work and research. Make yourself stand out by being well-rounded. Students who only focus on school sometimes lose sight of the importance of community. Getting involved is necessary for personal growth and employment opportunities. 
Do you know what you want to do after graduation?
I plan to finish my undergraduate degree in chemical engineering and then get an MBA to go into a managerial role. I aim to work in the materials sector, either in manufacturing or pharmaceuticals. This summer, I plan to intern at Nike or Johnson & Johnson to get a further scope of what work I might be interested in.
What are some of the organizations you are involved in?
FAMU-FSU Chapter of the Society of Women Engineers (SWE), Theta Tau Engineering Fraternity, Gamma Phi Beta Sorority, the Student Engineering Leadership Board, and the American Institute of Chemical Engineers.
RELATED ARTICLES
Engineering Student Group Empowers Students, Builds Leadership Skills
Revitalizing a College Artifact
For Engineering Student Representatives, Representation Definitely Matters