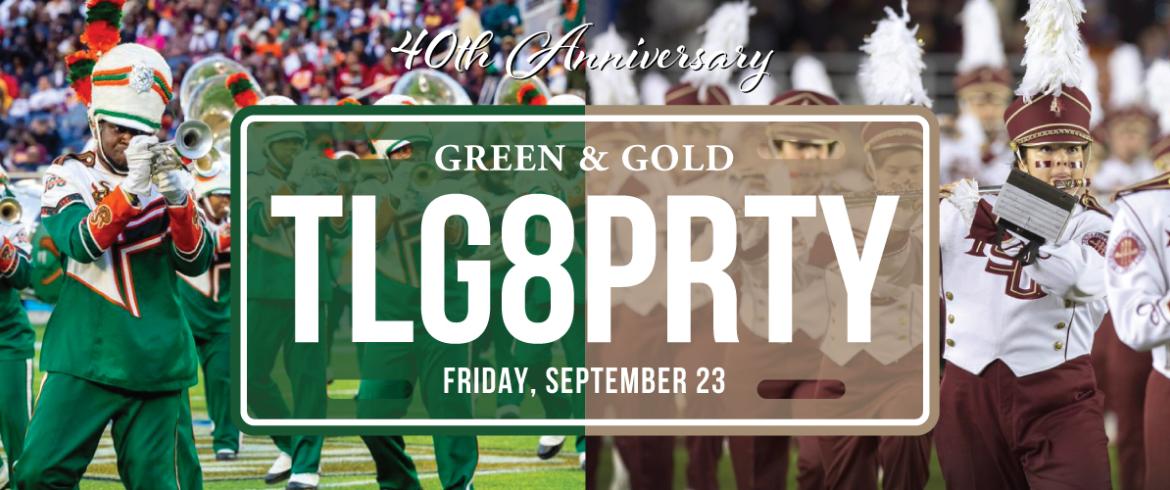 Green & Gold Tailgate Party 2022
Friday, September 23, 2022 @ 02:00 PM
-
Friday, September 23, 2022 @ 07:00 PM
Event Location
2525 Pottsdamer St.
Save the Date and Plan to Attend!
Celebrate our 40th Anniversary with a very special weekend! Return to the E-School campus with your family and enjoy an alumni weekend in Tallahassee. Food, music, games, and fun activities celebrating our #RattlerAndNoleEngineers! This event is free and open to all students, faculty, staff and FAMU-FSU Engineering alumni. RSVP now
Get more information on this event
Friday, September 23
New facilities tours, alumni events during the day
Green & Gold Tailgate party in the early evening. Bring your family!
Saturday, September 24
Home games for both FAMU and FSU football:
FAMU vs Alabama A&M
FSU vs Boston College