We could list one hundred and one reasons why we love our engineering students, but the biggest reason? Our students have ideas, ideas that can change and serve our communities but most importantly, our world. They care and they want to use the skills they have to make our planet better. Something as small as turbines in storm drains to generate power or big as building houses out of recycled products for more affordable and sustainable housing can all have great impact.
The tragedy left behind by Hurricane Michael will not be forgotten in Tallahassee and the Florida panhandle. #EngineeringServes is a way for students to use their ideas to make a difference. Each year seniors complete their education in a one-year senior design course with a project that builds on their coursework and laboratory experience. Students have the opportunity to work on projects that are not for profit but address urgent social needs. They have the chance to work on projects that have a purpose, can help people--but most importantly bridge the gap between the students and the community.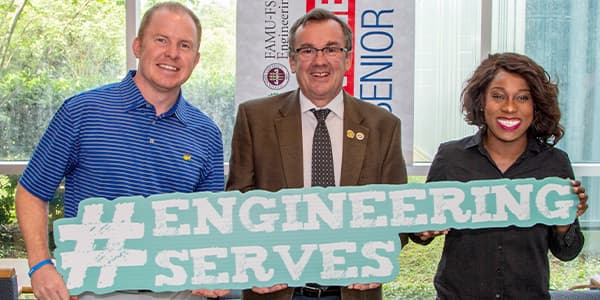 Tom Derzypolski, Dean Gibson and Amber Smith
Creativity can overcome challenges. Projects like tree harvesters to make yard clean up less dangerous and faster, using vehicles as home generators during power outages, and putting turbines in storm drains to create electricity are just some ideas along this theme.
Many of our students are just beginning their education at the college and are not ready for senior design. They can get involved in #EngineeringServes in other ways. By volunteering in their community and getting involved with student organizations our students find ways to make the world a better place.
---
Follow our three Engineering Serves teams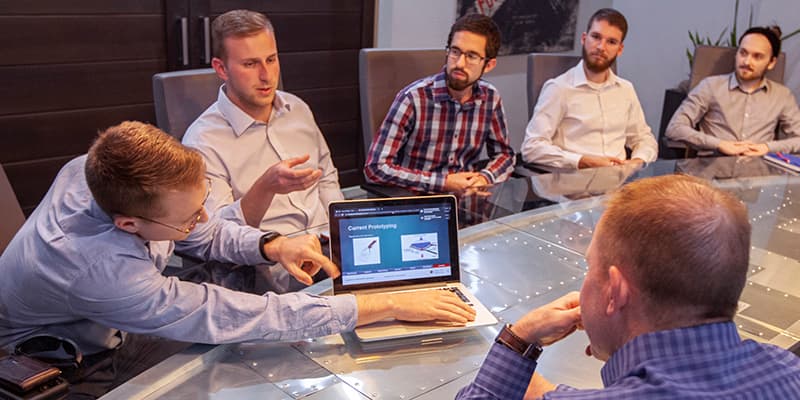 Temperature-Sensitive Medication Storage During Natural Disasters
Team: Timothy Willms, Jesse Arrington, Matthew Israel, Christian Torpey and Tyler White
Our team members are all Florida natives and we know the devastation hurricanes can bring. Power outages often occur during these events and can affect everyone differently. For residents who use temperature-sensitive medicine, such as insulin, a power outage can be a life-threatening event. A power outage might last up to 2 weeks, leaving them without a method of refrigeration.
Listen to audio about Cool Meds
The scope of our project revolves around building a storage device for temperature-sensitive medication. During a natural disaster, in the event of a power outage, our goal is to keep the medication at its desired temperature range.
We are using the principles of heat transfer and energy consumption to provide a system that can operate outside of the grid. Currently, we are in the phase of research and testing where we are working with various models that use a thermoelectric cooling system to meet the desired temperature ranges. Ultimately, our goal is to meet these requirements, while consuming a minimal amount of energy, and to provide an affordable device.
Throughout the design process, we aim to meet the necessary time duration and temperature ranges associated with this issue.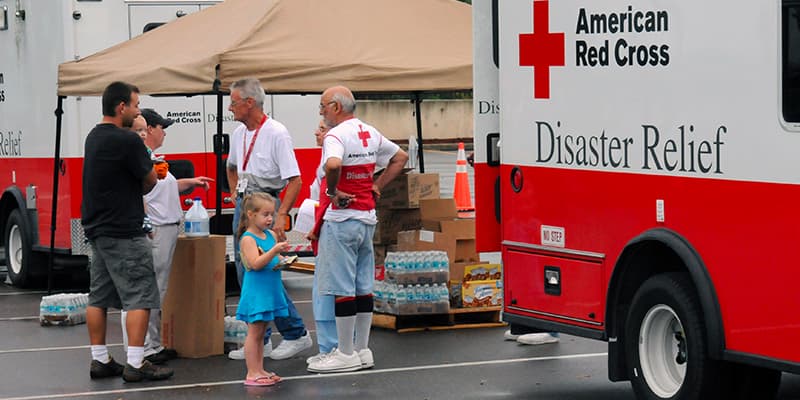 IOT Disaster Relief System
 
Team: Nathan Walser, Wargsen Joseph, Eric Sharkey, Jason Fiegle and Jayson Francois
Our project, the IOT Disaster Relief System is inspired by the many hurricanes and other disasters that have hit the United States in recent times. To help we looked at two issues that could be addressed by technology.
First, we wanted to see how we could help a homeowner who has evacuated during a disaster. The IOT Disaster Relief System allows the homeowner and insurance company to know the condition of the home while vacated. The ability to have immediate knowledge of the condition of the home may allow the homeowner and home insurance company to assess the situation and possibly prevent further damage to occur. What if the home is unlivable? Knowledge about the condition of the home may save money on repairs and help the homeowner plan alternative living arrangements if necessary.
We also want our device to address safety issues. Specifically, the needs of a person who may not have had time to evacuate or somehow may have become trapped in their home during the disaster. Contacting emergency first responders may be difficult If the power or wi-fi was knocked out. Our device will let responders know that individual is in distress even when other forms of communication may be down.
The IOT Disaster Relief System uses sensors connected to a microprocessor to detect different types of damage to a home, like a flood or water damage, power outage specificity and structural damage. It can be plugged into a wall but will have a two-week-long battery to keep it powered in case of power loss.
It will be able to communicate with a user via an app regardless of wi-fi being down. We can accomplish this by using a 3G network. Also, the IOT Disaster Relief System will be accessible by first responders so that they know more quickly if there are individuals in distress. We will likely implement some sort of distress signal for the user by either pressing a physical button on the device or through the app.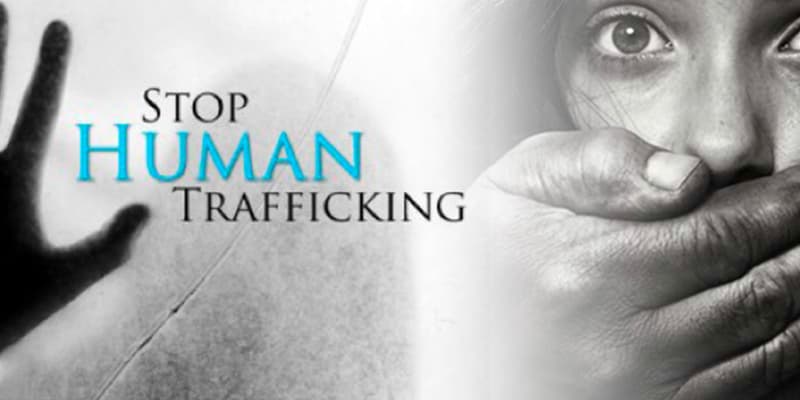 SWAY Aid (Searching Wisely for Adolescents and Youth)
Team: Abraham Barron, Angelo D Senat, Mafuor Tanji, Oswaldo Machado, Melanie Munroe and Alina Montoto
We are SWAY Aid (Searching Wisely for Adolescents and Youth). Our senior design project gives us the opportunity to make a societal impact and potentially save a life. The objective of this project is to save a human from being trafficked. The trafficking industry is one of the fastest-growing industries, estimated to be worth 150 billion dollars.
In Tallahassee, victims of trafficking are often sold into the industry by their parents. Something must be done to rescue these victims from a lifetime of slavery. By incorporating our collection of mechanical, electrical, industrial, and computer engineering knowledge, we plan to create a device that will allow the person an opportunity to alert authorities of their situation and whereabouts. This device will allow the person in need to easily receive help immediately and remain confident that even if they leave the device, they can still receive help.
We have had the opportunity to work with the Tallahassee Police Department, as well as several nonprofit organizations, to gather information on trafficking instances in Tallahassee to best identify and address needs that our device will meet to be successful. The device will be designed to incorporate discretely into public area hotspots of trafficking and be accessible to people as young as 12 years of age.
Please feel free to contact seniordesigntraffickingproject@admin.my.fsu.edu for more information.