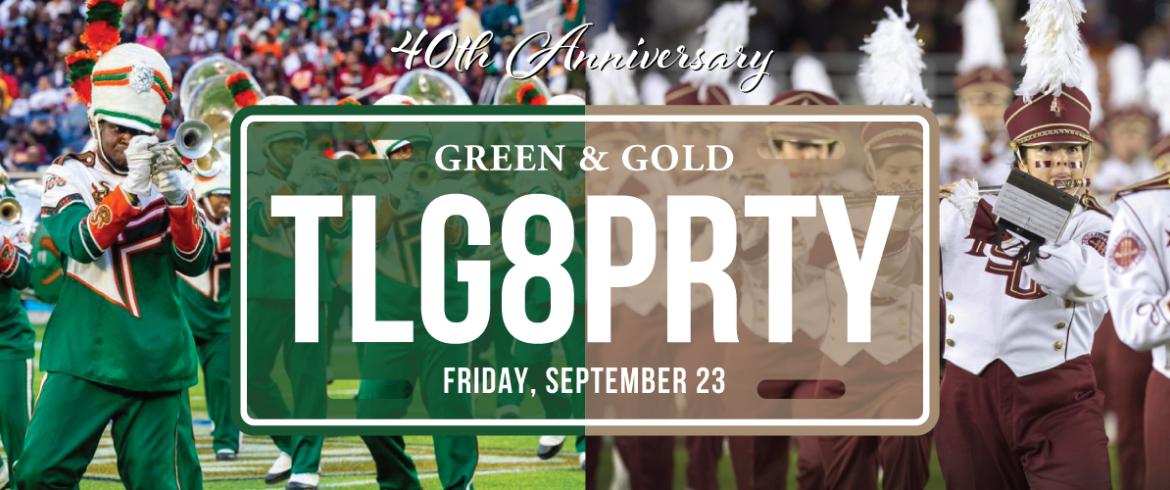 Food, memories & football in Tallahassee on September 23!
This is the 40th anniversary year of the FAMU-FSU College of Engineering, and we're celebrating 2022 in a big way! On September 23, join us for the 40th Anniversary Green & Gold Tailgate, a party designed for Rattler Engineers and Nole Engineers to celebrate together. Activites include:
A family-friendly event with activities for all ages
Alumni mixers for all decades
Department open houses—visit your engineering faculty & meet other alumni from your degree area
Student organization gatherings, entertainment + food
Saturday home games for FAMU & FSU football
---
So much to do! Celebrate 40 years of Rattler & Nole Engineers on Sep. 23, 2022
11 am: College historical display and 40th anniversary project unveiling
2 pm: Engineering Facility Tours
2:30 pm: Engineering in Action Touch-A-Truck
3 pm: Green & Gold Event Check-In & ID Check begins
3:30 pm: Children's STEM Activities & Decades of Engineering Receptions hosted by SELB
4:30 pm: Engineering Departments' "Welcome Back Alumni" & Interdepartmental RSO Throwback
5:30 pm: Welcome, VIP Recognition & Live Music 
6 pm: Dinner & Marching Bands
6:30 pm: Photos, Music & Lawn Games
7 pm: Goostavo Bids You Farewell!