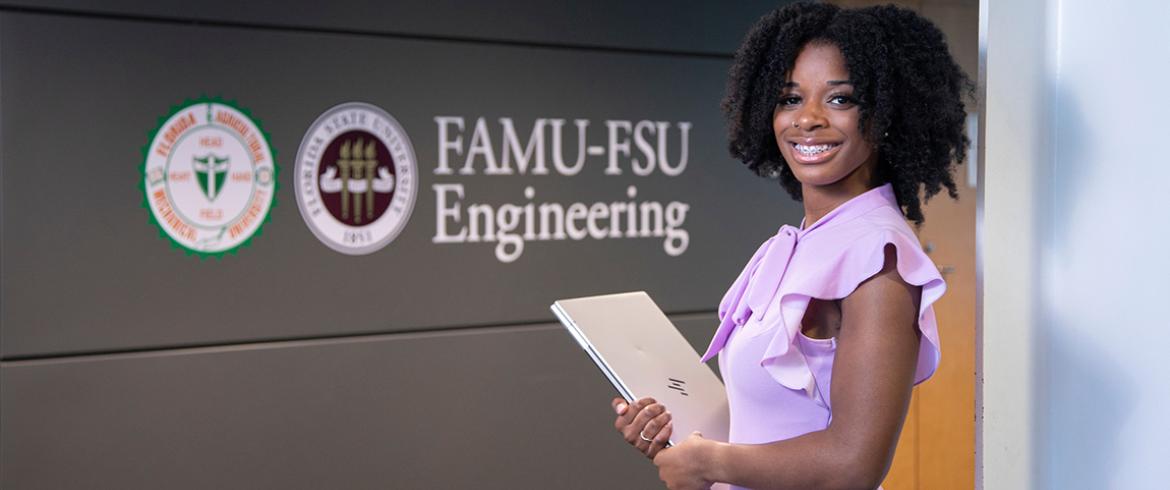 Clarke Miley, a graduate student in engineering management, a degree in the industrial and manufacturing engineering department, won a run-off election during FAMU's Fall 2022 student election week. She was elected Miss Graduate Attendant for FAMU's Royal Court and represents all FAMU graduate students, including the FAMU-FSU College of Engineering. 
"I am so thankful for the unwavering backing of my fellow Rattler engineers," Miley said. "Students exercised their right to vote, and I could not have done this without their support and encouragement throughout the process."
The FAMU Royal Court consists of elected student leaders who serve as university ambassadors and class representatives. They participate in Homecoming Coronation, football games, university events and represent the university during recruitment trips. Miley's role includes the additional duties of coordinating programs and events that may be helpful or interesting to her peers. 
"I decided to run for Miss Graduate Attendant so the FAMU-FSU College of Engineering would have a face in leadership representing FAMU," Miley said. "Often, I feel we get overlooked because we are a separate campus."
Miley also explained that graduate students might miss some of the experiences she had as an undergraduate at FAMU.
"Many graduate students who transfer to FAMU do not get to experience all the history, culture, and spirit that HBCUs have to offer. I want to bridge that gap and give my graduate peers the same experience I had during my four undergraduate years on The Hill," Miley said. "I want them to have the whole HBCU experience of networking with their peers and feeling the genuine love that FAMU students have for our illustrious university."
Miley wants to address the needs of FAMU graduate students and is asking students to complete a survey to help her understand their concerns. Want to become more involved in the Graduate Student Association? You can follow them on Instagram @famugsa. 
Take Clarke's survey at this link
RELATED ARTICLES
For Engineering Student Representatives, Representation Definitely Matters