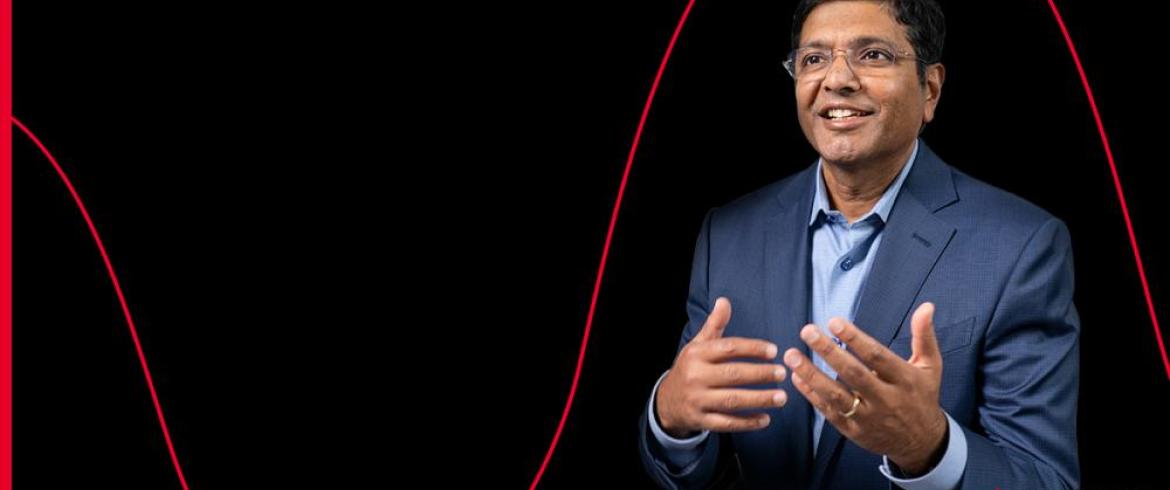 FAMU-FSU electrical engineering graduate Satish Dhanasekaran was appointed as the new President and Chief Executive Officer of Keysight Technologies, Inc. (NYSE: KEYS), a leading technology company that delivers advanced design and validation solutions to help accelerate innovation to connect and secure the world. 
Dhanasekaran currently serves as the Chief Operating Officer and will take the lead as President and CEO in May, after the retirement of Ron Nersesian, the current President and CEO of the company.
"I am humbled and honored to serve as Keysight Technologies' next Chief Executive Officer," Dhanasekaran said. "Earning my master's degree in Electrical Engineering from Florida State University was the starting point for my journey in engineering and leadership—and I continue to be actively engaged with the Electrical and Computer Engineering Department as an alumnus."
Sastry Pamidi said, "As chair of the Department of Electrical and Computer Engineering, I am proud of Satish's accomplishments at Keysight Technologies as the Senior Vice President and Chief Operating Officer. I am delighted to see his rise to the helm of Keysight as the President and CEO. I am confident Keysight will reach even greater heights under Satish's leadership." 
Rajendra Arora, a professor in Electrical and Computer Engineering at the college, remembered his former student fondly. Dhanasekaran got his master's in 2000, and in the late '90s, worked in Arora's Electromagnetics Lab at the college as a graduate student.
"It is hard to express how proud I feel to see my past students rising to great heights," Arora said. "In my teaching span for more than half a century, Satish Dhanasekaran is one of the few such students whom I can count on my fingertips. He has pursued quality engineering with great dedication, perseverance, and skill, rising steadily to the highest rung of the ladder at Keysight Technologies as President and CEO. Our students have benefited a lot from Keysight's sponsorship of their senior design projects, some of which I have personally supervised. Their success stories, and some kind remarks I receive from past students from time to time, keep my interest in teaching still alive." 
Keysight Technologies, through its the Keysight Education Program, has grown the partnership with FAMU-FSU Engineering over the years, and the alliance provided support for the college in multiple ways. They have representation on the Department of Electrical and Computer Engineering Advisory Board,  provide sponsorship and mentors for multiple student senior design projects, funded research in power measurements, and provided equipment loans to assist with RF and microwave teaching. In 2021, the company donated electronic measurement equipment to help establish a new measurement and instrumentation laboratory at the college. 
The donation through FAMU provides a channel of engagement between the company, students, and professors at the college and provides a pipeline for under-represented talent in electrical engineering.
The newly outfitted measurements and instrumentation lab provides students with state-of-the-art measurement equipment. Graduate and undergraduate courses on measurements and instrumentation, undergraduate research, and faculty research are some of the uses.
"We are grateful for the support Keysight provided to FAMU-FSU Engineering students through the equipment donations, internships, scholarships, and mentorship of senior design teams. We will continue to engage with Keysight as the company develops leading industry and new engineering educational products in the emerging areas of 6G communications and microwave and radiofrequency tools essential for quantum science and engineering." Pamidi said.
Related stories:
Keysight Technologies extends commitment to FAMU-FSU College of Engineering
FAMU News: Keysight Technologies Extends Commitment to FAMU-FSU College of Engineering