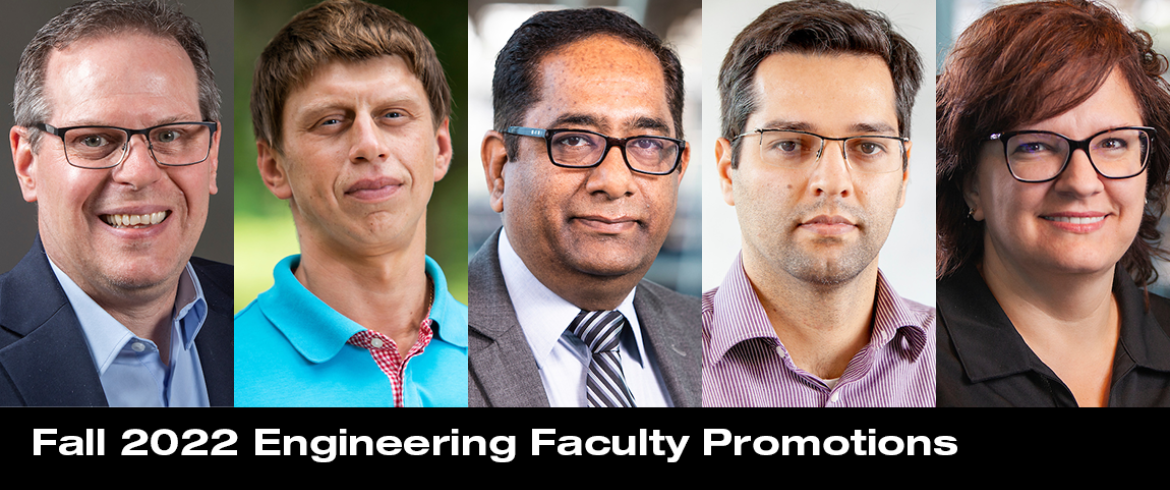 Several engineering faculty at the FAMU-FSU College of Engineering were promoted or granted tenure this year.
These changes take effect now, at the start of the Fall 2022 semester. Join us in congratulating these deserving instructors and researchers, all of which are jointly appointed at both Florida A&M and Florida State universities as part of their affiliation with our joint college.
---
Cooley is a professor in mechanical engineering and director of the Applied Superconductivity Center (ASC). Cooley received tenure via FSU. His research focus is superconductor materials science and physics; and engineering applications of superconducting strands and SRF cavities for particle accelerators.
Dulebenets was promoted to associate professor with tenure. He is in the college's civil and environmental engineering department via a FAMU appointment. His research includes operations research, optimization and simulation modeling; environmental and water chemistry; evolutionary computation; and transportation engineering.
Kumar was promoted to full professor in mechanical engineering. He is faculty at the college via FSU and is the director of the Florida Center for Advanced Aero-Propulsion (FCAAP). His research focuses on aerodynamics, experimental fluid mechanics, flow diagnostics, active flow and noise control, and other aerospace-related topics.
Mohammadigoushki is now an associate professor (with tenure) in chemical and biomedical engineering via FSU. His work centers around rheology and flow-induced instabilities of complex fluids; locomotion in complex environments; NMR spectroscopy; and interfacial science.
Roddenberry was promoted to full professor at the college and FAMU. She also is the associate dean for academic and student affairs, overseeing the academic and student life operations of the college. Roddenberry, who is a Fellow of the America Society of Civil Engineers (ASCE) was recently named Engineer of the Year by the ASCE Florida Chapter. Her work is concentrated on bridge engineering, design and construction; prestressed concrete; bridge load rating and analysis; precast bridge elements and systems; and emerging materials for bridges.