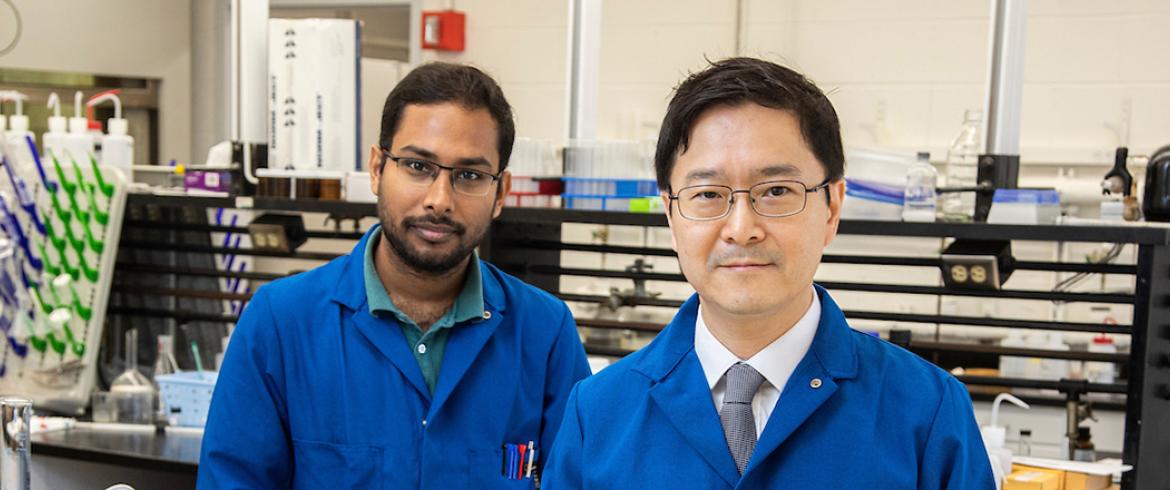 Engineering researchers are developing infinitely recyclable and degradable polymer plastics used for biomaterials—that when re-synthesized, yield a polymer substantially better than the original. 
Hoyong Chung, an associate professor in chemical and biomedical engineering at the FAMU-FSU College of Engineering, is leading the National Science Foundation (NSF) study. 
"Classic recycling just changes the shape of plastics after melting," Chung said, "This new technology changes the chemical reactions of recycled plastic and yields a higher quality plastic than the original. It's called upcycling."
The application of the new polymer is not limited to the biomedical field. The principles of monomer and polymer design are applicable to produce any commercial polymers. The new technology enables infinite recycling between monomer and polymer using controlled degradation. Researchers say they can solve non-degradable plastic waste issues with this method.
"Biomedical devices and materials made of the new polymer help patients avoid new surgery for procedures to remove them from the body," Chung said. "The scope of our current NSF funding is limited to polymer synthesis but may be extended to biocompatibility tests in the future."
Anne Marie Helmenstine, Ph.D., explains at ThoughtCo that a monomer is a type of molecule that has the ability to chemically bond with other molecules in a long chain. A polymer is a chain of an unspecified number of monomers. Essentially, monomers are the building blocks of polymers, which are more complex type of molecules.
The scientific feature of the polymer Chung's group is developing is the diamino disulfide derivative. The functional group has never been used for degradable polymers before. 
"There is a difference between designing a chemical scheme and the actual successful synthesis of a polymer that has a sophisticated chemical structure," Chung said. "Anyone can design it but very few research groups can realize the planned reaction scheme."
The new polymer is suitable for biomedical adhesives, drug delivery, tissue engineering scaffolds, and 3D bioprinting and can also solve plastic waste issues in the plastics industry. It can be recycled, making a monomer that produces better property polymers than the original. If polymer collection is not possible, the polymer is naturally degradable in the environment.
"We are meeting with different companies who have an interest in our drug deliverable biomedical adhesive bottlebrush polymer technology," Chung said. "We hope to move forward in a partnership and the potential for this research is very exciting."
In a related study, the research group's work was featured in the Journal of Macromolecular Science Part A-Pure and Applied Chemistry. Researchers from the college discovered a new bioinspired functional group for wet adhesives applications. Adhesive polymer research is gaining significant interest in the field of polymer science.
RELATED ARTICLES
FAMU and FSU Researchers Land $500K NSF Grant For Bio-Adhesive Study