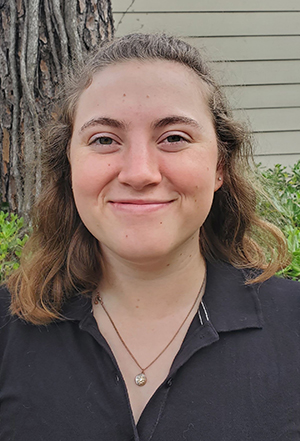 Natalie Boggess, an undergraduate student at the Center for Advanced Power Systems, was selected to participate in the Department of Energy's Science Undergraduate Laboratory Internship program at Oak Ridge National Laboratory for the summer of 2023. Boggess is studying mechanical engineering at the FAMU-FSU College of Engineering and is an undergraduate researcher at the center.
"Natalie has been completing research at CAPS over the last 12 months since she joined our team through the Intern FSU program," Peter Cheetham, an assistant professor in electrical and computer engineering said, "Natalie being offered a SULI at Oak Ridge National Laboratory allows her to continue her work in additive manufacturing and we are extremely proud of her for winning this prestigious award."
Boggess will research biomass polymer composites at the institution under the direction of a mentor at the laboratory. She will have the opportunity to learn the fundamentals of biomass fiber-reinforced polymer biocomposites from lab-scale to industrial viability and will have the chance to investigate chemical treatment on biomass during the internship.