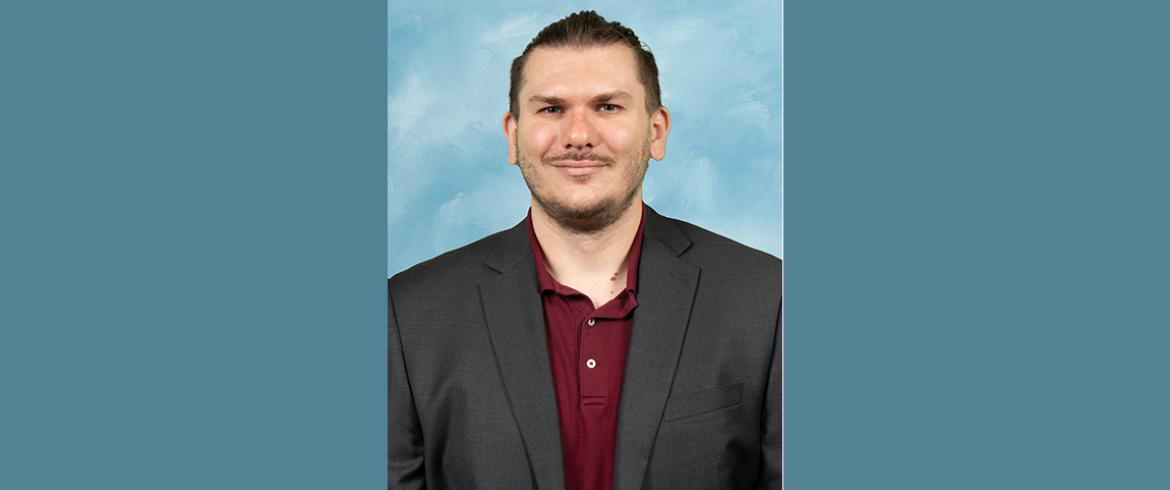 Florida State University and FAMU-FSU College of Engineering alumnus Thiago Szymanski, Ph.D. recently received the prestigious Science, Mathematics, and Research for Transformation (SMART) Scholar Seed Grant Award from the Department of Defense to study hardware in the loop simulations. Szymanski hopes that this work will help improve carbon emissions for the Navy. Szymanski is an engineer at the Naval Surface Warfare Center, Philadelphia Division. 
"The Department of the Navy currently has a plan to neutralize its carbon emissions by 2050, but this will only be achieved through a conscious effort to explore renewable energy solutions," Szymanski said. 
Szymanski earned the SMART Scholarship as a doctoral candidate at the college while working at the Center for Advanced Power Systems (CAPS). After graduation, he continued working at the NSWCPD full-time. NSWCPD selected Szymanski for the SMART scholarship because of his doctoral research assessing the accuracy of multiple interface power hardware-in-the-loop (PHIL) simulations. 
"What first attracted me to the SMART program is that I saw it as an opportunity to invest in my future. Unlike a typical scholarship, I felt that SMART was willing to provide me with additional tools to help me succeed as an engineer and scientist at the DoD," Szymanski said. "The SMART Scholarship Program provides a full scholarship and the opportunity to work at a DoD facility full-time after graduation."
Szymanski's initial work assignment at the NSWCPD expanded his work with PHIL simulations at CAPS. PHIL is one of the many tools the Navy used to evaluate its future platforms. He plans to focus his research on novel energy solutions by simulating the behavior of integrated power network systems. This work will contribute to the Navy powering its vessels and improving their capabilities.
"Within the Navy, PHIL has been used to prototype hybrid energy solutions for our fleet. I am hoping that the SMART SEED Grant provides the Navy with further insights and capabilities in PHIL, making the testing of new technology cheaper, safer, and more efficient," Szymanski said.
The SMART Scholar SEED Grant program provides opportunities for scholars who have pursued doctorates through the SMART program. It allows them to develop their expertise in targeted, strategically important STEM areas, allowing them to lead their research efforts while receiving valuable mentoring within their sponsoring facilities.
The NSWCPD team carries out the research and development, test and evaluation, acquisition support, and in-service and logistics engineering for the non-nuclear machinery, ship machinery systems, and related equipment and material for Navy surface ships and submarines. The NSWCPD is also the lead organization providing cybersecurity for all ship systems.
Szymanski said, "I hope that my SMART SEED Grant can grow into different projects. I also hope that these new opportunities will include CAPS and the FAMU-FSU College of Engineering. It is an exciting time as an electrical engineer where we can all come together to help shape a better future."
RELATED ARTICLES
UK, US Navy collaborate to use engineering research from CAPS to adapt motorsport technology to power the next generation of naval laser weapons
Center for Advanced Power Systems Receives $31M Contract from U.S. Navy
Engineering undergrad is taking a research-based approach to discovering her engineering passion