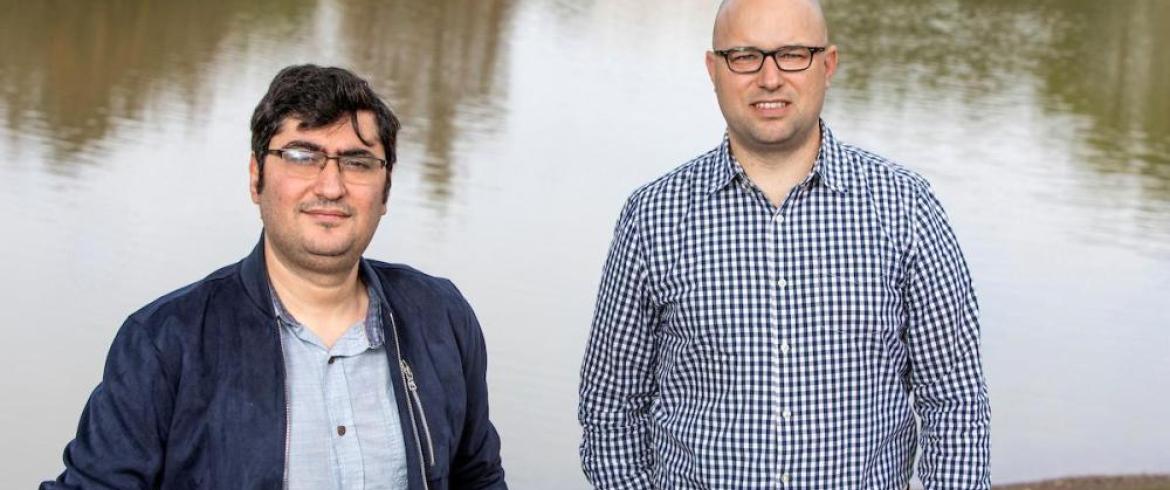 A team of Florida State University (FSU) engineering and social work researchers wants to understand the impact of flood disasters on our health—especially related to asthma—in a new National Science Foundation (NSF) grant. 
Ebrahim Ahmadisharaf, Ph.D., a senior research associate in civil and environmental engineering in the FAMU-FSU College of Engineering, is principal investigator for the study. He leads the Grants for Rapid Research NSF RAPID project and hopes to build an informational database. The data will help scientists better understand the adverse effects mold and dampness in buildings have on human respiratory health after a flood.
"Catastrophic events like Hurricane Ida are anticipated to intensify in the future due to climate change," Ahmadisharaf said. "Currently, there is a lack of understanding of how these events impact respiratory health in our communities."
NSF RAPID projects support research efforts to answer scientific problems related to perishable data. Disasters such as hurricanes or floods provide a unique environment that helps scientists answer fundamental research questions.
The group collects and identifies data that helps building designers and occupational health scientists establish more resilient indoor environments. The researchers want to provide flood-induced mold growth and asthma risk models to help public health officials and emergency managers develop a strategy for disaster management. Ahmadisharaf is collaborating with Michael Killian, an assistant professor at the FSU College of Social Work to collect the data.
"We have an interdisciplinary team of researchers who plan to collect critical data examining the health risks associated with mold growth in water-damaged and submerged single-family houses across New Orleans, New York City and Philadelphia," Ahmadisharaf said. "We hope to develop a database that will advance our scientific understanding of the flood impacts on human respiratory health in these environments."
The researchers are looking at the relationship of HVAC system properties, human behaviors and vulnerability to mold growth in the built environment, predominantly in residential buildings. They want to examine the time people spend indoors, the ventilation of HVAC systems, and how these might relate to asthma symptoms.
Ahmadisharaf is a researcher at the college's Resilient Infrastructure and Disaster Response Center (RIDER). His team's database models are part of an effort by the center to address issues related to disaster response, especially for vulnerable populations.
As part of the study, the Harvard School of Public Health will assist with data collection from volunteer homes in several cities impacted by recent floods. The Louisiana Department of Health will help find volunteer families to assist with the study, while a graduate student from FSU will explore the relationship between floods, building properties, human behavior and asthma risk. 
Ahmadisharaf received a $108,000 NSF grant for the proposal titled, "Characteristics, Mold Growth and Occupants Asthma Symptom in the Aftermath of Hurricane Ida." 
RELATED ARTICLES
Engineering Research Collaboration Awarded $1.18M Grant for Land Use/Climate Change Study
How to keep meds cool during a disaster? Engineering students tackle the challenge