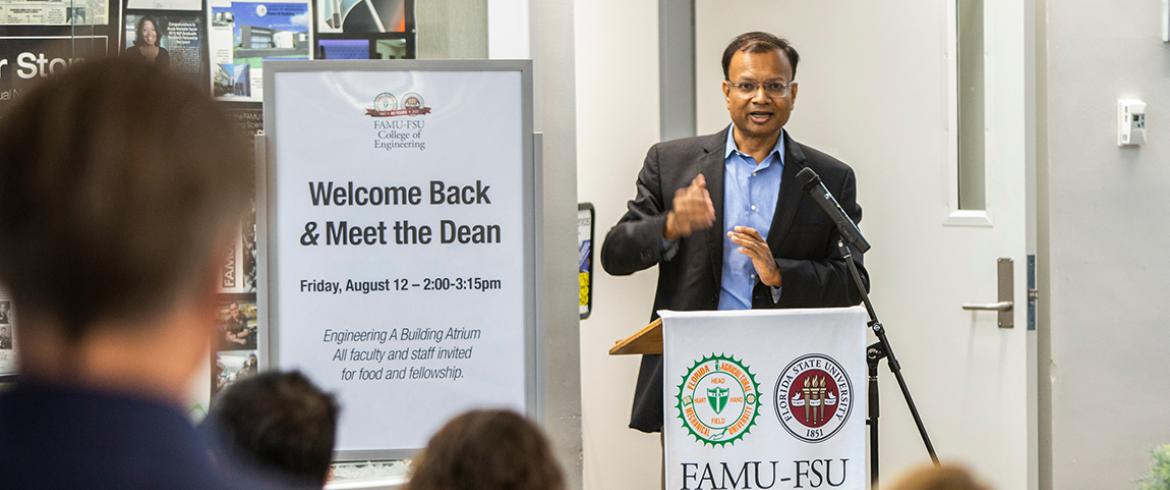 Summer is coming to a close, and the new academic year is an exciting time on campus. New and returning faculty and staff had the chance to meet Suvranu De, the new dean of the FAMU-FSU College of Engineering, and to celebrate the year the college turns 40. 
More than 12 new faculty bring new energy to the engineering community of over 300 faculty and staff at the college. De shared some thoughts about being at the helm and expressed his desire to meet everyone personally on his staff. His message of serving was warmly greeted by the enthusiastic crowd. 
"I am deeply honored and humbled by the opportunity to serve as the dean of the FAMU-College of Engineering," De said. "I am here to serve and it is important to get to know each and every one of you. I want to meet you personally and make sure you have what you need to be successful." 
Be sure to celebrate our 40th anniversary at the Green & Gold Tailgate on September 23, 2022.