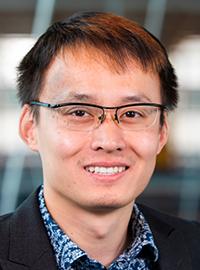 Office
NHMFL (MagLab), C123C
Educational History
Ph.D., Purdue University, 2019
Research Interests
Data science and machine learning in materials informatics and advanced electron microscopy analysis.
Fundamental irradiation effects of solids from atomistic- to macro-scale response in microstructural (microchemistry) and mechanical evolution, with a particular focus on in-situ electron microscopy.
Development and characterization of novel functional materials such as stretchable electronics, Li-ion batteries for extreme environments, and high-temperature composites for aerospace applications.
Energy policy research on the economic, social, planning, and environmental aspects on sustainable energy for industrial engineering.