Noontime Nuggets: Crowd-Sourcing Goals
Tuesday, February 07, 2023 @ 12:00 PM
-
Tuesday, February 07, 2023 @ 01:30 PM
Event Location
Building B, Room B202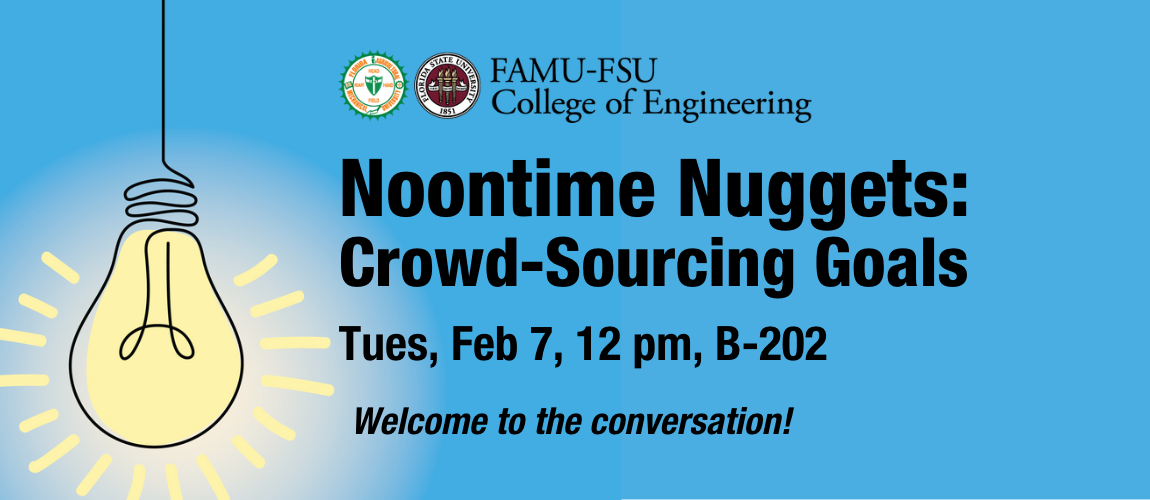 Grab some delicious pretzel bites and leave your opinion nuggets for the "Inclusive Excellence" Strategic Planning team!
Everyone is welcome to join the conversation and answer brief questions that will have a big impact on the 5-year planning for the college, such as, "what's the #1 thing we can do to impact student success," "name the top 3 best aspects of this college," and more.
It will be a fun, lively event where you can share your unique and important opinion and enjoy food, and friends at the same time.
First-come, first-served; vegetarian options are available.
More insight on our Strategic Plan 2023: https://eng.famu.fsu.edu/college-strategic-planning-2023