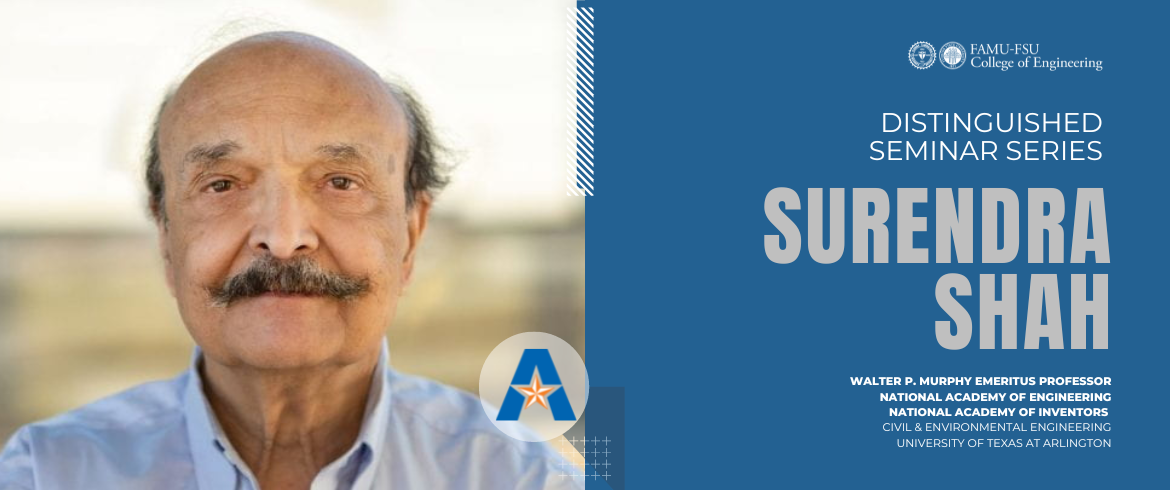 Distinguished Seminar Series: Surendra P. Shah
Tuesday, March 21, 2023 @ 01:30 PM
-
Tuesday, March 21, 2023 @ 02:30 PM
Event Location
HPMI (MRB 114)
"Nanotechnology in Construction: A Way Toward Sustainability"
A lecture by Surendra P. Shah, Director of the Center of Advanced Construction Materials, Professor of Civil engineering, The University of Texas at Arlington
---
In this colloquium, we will discuss the following question: 
As concrete is one of the most used construction materials, lowering its environmental impacts is crucial for a more sustainable built environment. Advancements in nanotechnology over the past decade have paved the way for the creation of novel material compositions that have opened several avenues for the applicability of nano-engineered concrete. Extensive research on the use of nanomaterials has shown remarkable improvement in strength, durability, thermal-electrical properties, self-healing, and self-cleaning of concrete due to their nanoscopic functionalities. Effective dispersion of nanomaterials plays an important role in altering the concrete properties at nanoscale, which directly improves the micro and macro-scale performance of concrete. This talk will focus on the wide applications of nanomaterials in concrete from their synthesis to performance enhancement to environmental impact. Literature suggests the effective and systematic study of nanomaterials is not only limited to mechanical and durability property improvement but also promotes the reduction of cement content, which might result in a reduction of CO2 emissions. 
According to recent research, nanomaterials (such as graphene, nanoplatelets, CNTs/CNF, and nano-TiO2) have the potential for enhancing concrete's ability to capture carbon under accelerated conditions and fostering carbonate mineralization. Carbon sequestration enhances the mechanical properties of concrete while lowering cement volume requirements. Most importantly, it permanently removes CO2 from the atmosphere, significantly reducing the environmental effect of producing concrete.