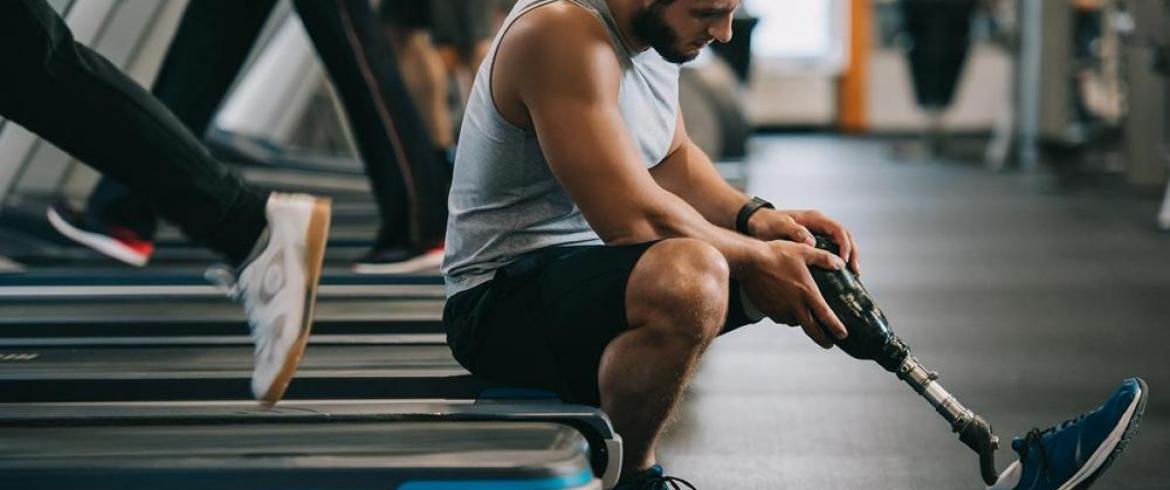 A key component of many mattresses, pillows, helmets, shoes, earbuds and bathmats, memory foam has become ubiquitous in modern life. First developed by NASA in the mid-1960s to improve the safety of airplane seats, memory foam is known for its ability to return to its original shape once the pressure is removed.
Researchers at the FAMU-FSU College of Engineering want to take memory foams to the next level with blended foams. This research may provide lighter foams with greater shape-changing capability and recovery force that could be useful in the aerospace and biomedical sectors. 
Changchun Zeng, an associate professor at the FAMU-FSU College of Engineering, is known as the auxetic foam guy. He developed a next-generation, high-tech foam that can be used, for example, to make prosthetic socks more functional and comfortable for amputees. His recent research has led to new advancement in the area of shape memory foams by using a blend of thermoplastic polyurethane (TPU) and poly lactic acid (PLA) as the matrix materials for foam making. The discovery of these new blends offers new options for shape memory foams while also offering improved stability. 
"We are looking at the properties of blended foams because they offer more choice and more stability for use," Zeng said. "The blends we work with can keep their shape for a significantly longer period of time and we can better control when the changes are triggered."
These foams can have uses as actuators in many areas, meaning they are designed to absorb and disperse specific forces, depending on the application. 
"Using the blends will offer us numerous options. When the material is triggered for shape change, it generates forces for actuation. Whether you want something harder for higher actuation force or if you want something softer for larger actuation displacement, the choices are endless," Zeng said. "We also worked out a way for these foams to maintain their shape longer, giving us more control over the process."
Preliminary research shows a blend of 80 percent TPU and 20 percent PLA enhanced foamability over a wide range of conditions and produced foams with various strengths and capabilities. Compared to the elastic TPU foams, the blend foam retained its shape 3.4 times longer. Preliminary results of this research are promising and researchers believe the understanding the shape fixation process from this research can advance the use of elastomeric foams in conventional as well as novel applications.
This exploratory research is primarily funded by the Center of Excellence in Advanced Materials program of the State of Florida. Zeng and his research team work out of Florida State University's High Performance Materials Institute in Tallahassee, Florida.