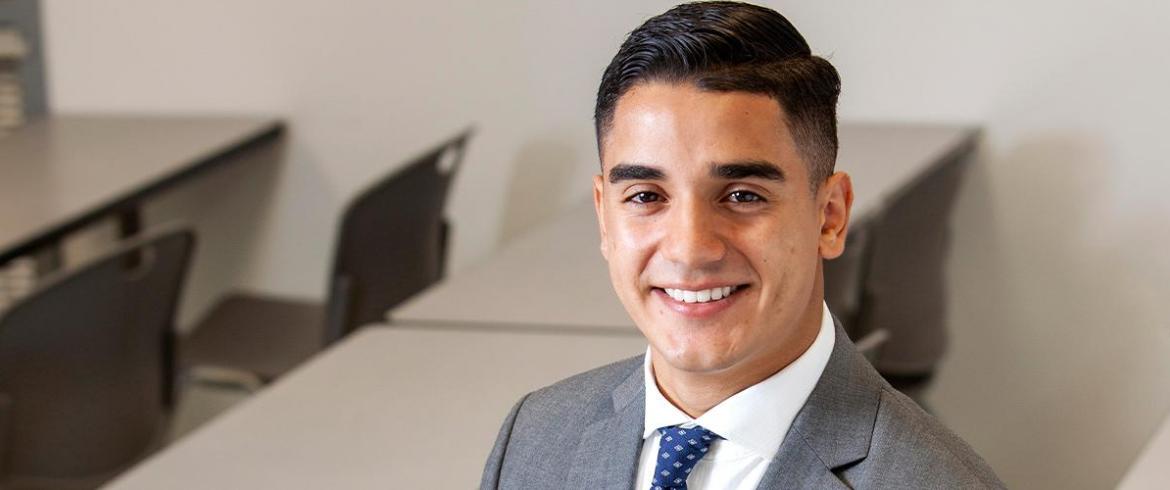 When Jonathan Yepez was young, he was great at English and history, but math was a different story. All the way up to high school—and almost failing algebra—Yepez struggled with the skill. One day it hit him that he was struggling because he hadn't mastered the basics in elementary school.
Now a fourth-year industrial engineering student at FAMU-FSU College of Engineering, Yepez prides himself to be a "math, history, English" guy. He's determined to pass that "ah-ha" moment on to the next generation.
"Third-grade is an essential, pivotal moment when students develop math skills," Yepez explains. "If you don't get your multiplication down at that age, then you can't do polynomials. There is a trickle-down effect. That's why I want to help kids develop these skills."
 
Yepez is a member of the Student Engineering Leadership Board (SELB) at FAMU-FSU Engineering. The group partners with MathPals, a United Way of the Big Bend mentorship group to provide tutoring for area middle school students. Yepez helps get engineering students trained to be certified mentors for the organization.
"I want kids to understand that if others are better at math then they probably just have more experience solving problems," says Yepez. "I take pride in mentoring students to let them know that. I want to empower them."
Industrial engineering was a natural fit for Yepez because of the field's versatility. He interned at Florida State University's Innovation Hub and hopes to use his degree to start his own business, a lifelong goal. 
"When I was only eight years old, growing up in Costa Rica, I had a chicken coop," Yepez remembers. "I sold eggs to everyone in the neighborhood. I think I have always wanted my own business, even at an early age."
Yepez is no stranger to adversity. The child of Colombian and Venezuelan parents, Yepez had his share of difficulties growing up. 
"I lived part of the time in Florida and part of the time in Costa Rico," Yepez says. "Living in two worlds was difficult for me. Sometimes I didn't know where I fit in. I sometimes experienced bullying and was homeless at one point. Ultimately, things worked out but it was hard. People don't always understand what others are going through."
Yepez sees his unique Hispanic-American background as an opportunity bring new perspectives to SELB and the engineering student body. He is passionate about making a difference both in the classroom and outside it through his work on the SELB outreach committee. He is also partnering with Kosi Sumpter, a fellow SELB member, to start a new chapter of Toastmasters International on the engineering campus.