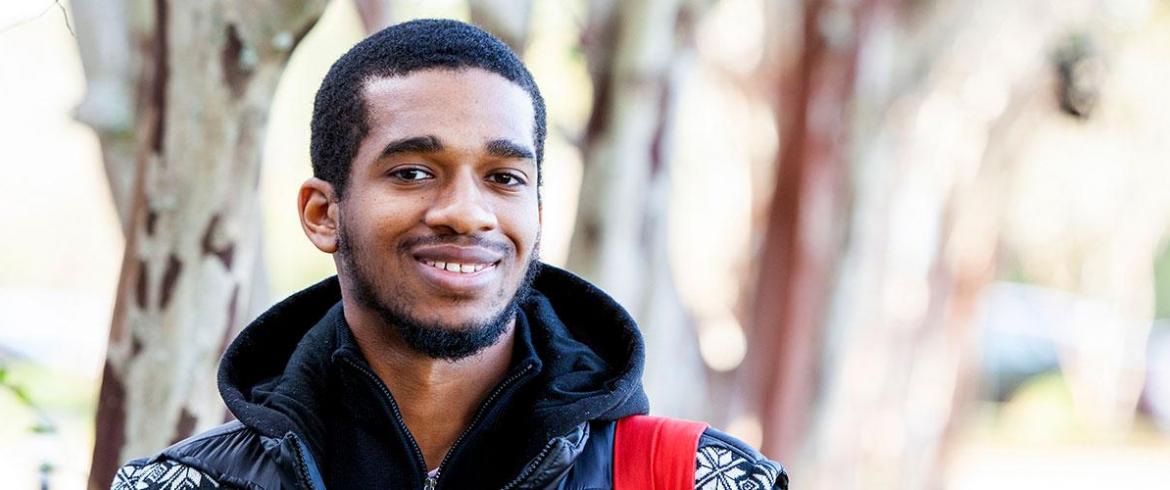 Tariq Hopkins is a third-year electrical engineering student from Jacksonville, FL. Since he was eight years old, Hopkins has been interested in cars. By tenth grade, Hopkins knew he wanted to be an automotive engineer. Now, well into his engineering training, he aims to create better sustainable-fuel vehicles—for the likes of Porche, Volvo or Bugatti.
"The cool thing to me about cars is that they all have something distinct about them and not a lot of people know about that," Hopkins said.
Hopkins enjoys many things about FAMU-FSU Engineering, from its ambiance to its professors. Although the college comes with more challenging classes, Hopkins says its rewarding to be able to apply himself. He values being able to learn more about electrical engineering in order to boost his knowledge in the field. He has reaped benefits from both FAMU and FSU, gaining a network of friends, learning opportunities, mentors and more because of the two universities' relationship with each other.
"Being here, you get access to the best of both worlds," Hopkins said.
Hopkins also appreciates the college's push towards diversity.
As a member of the FAMU Engineering Living Learning Community his freshman year, Hopkins received the opportunity to study abroad in Spain. For three weeks he rebuilt an engineering tutoring lab for students, installing furniture, computers, software and more.
"We got to figure out how we're going to implement this real budget and qualities into the lab so we can help these students learn," Hopkins said.
Applying the life lessons and the engineering skills he has learned along the way, Hopkins hopes to make change in the world, one luxury car design at a time.