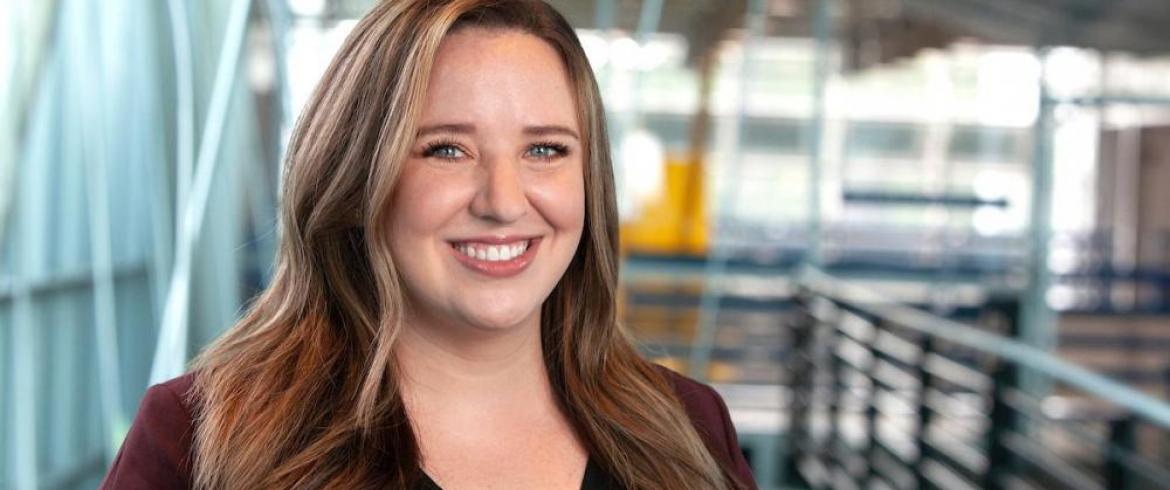 Rebekah Sweat, assistant professor of industrial and manufacturing engineering and faculty at the High-Performance Materials Institute (HPMI) recently established a partnership with Siemens, a Global 500 company leading the digital transformation charge. 
Sweat's research group became a Siemens Academic Partner and received a large in-kind grant of industrial-strength software and curriculum to support classroom instruction and real-world applications. The software server is located in the Center for Optimization of Material Performance with Adaptive and Smart Simulation (COMPASS) lab, which contains 30 seats of the Siemens software, including MultiMechanics, which provides the ability to couple the macro and micro-scales in digital twin multiscale simulations. This grant will be used in Sweat's research group at the COMPASS lab to increase the predictive ability of models focused on techniques to more rapidly develop new composite materials. The software will be an integral part of the instruction in the Materials by Design course starting in Spring 2021. 
Sweat cohosted the "Micro-Digital Twin Hackathon" in Summer 2020 using the Siemens software. The event was a 3-day intensive virtual workshop focused on HPMI research projects and involved brainstorming to obtaining results through focused teamwork. 
This session was presented during the COVID-19 pandemic to foster collaboration in simulation. This was particularly helpful while HPMI researchers were working remotely.