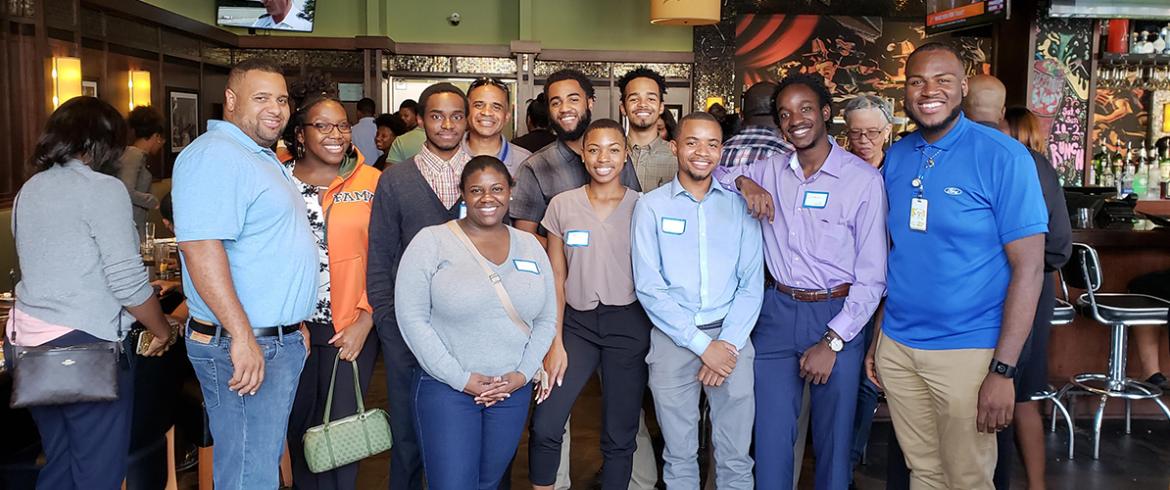 FAMU-FSU engineering students are working alongside FAMU alumni and engineering professionals for career success at Ford Motor Company. New (2018) Ford student interns include Garrett Tolbert, a computer engineering student, Daziyah Sullivan, a mechanical engineering student; and Dominic Eaton, a master's student in computer engineering. In the front row (in the blue Ford shirt) is Joseph Petit-Homme (a graduate of the college's mechanical engineering department).
The interns are led at Ford in part by FAMU-FSU Engineering alumni Petit-Homme, Arthur Jack and Levasseur Tellis.
This information originally appeared in the Tallahassee Democrat, 8/5/18.