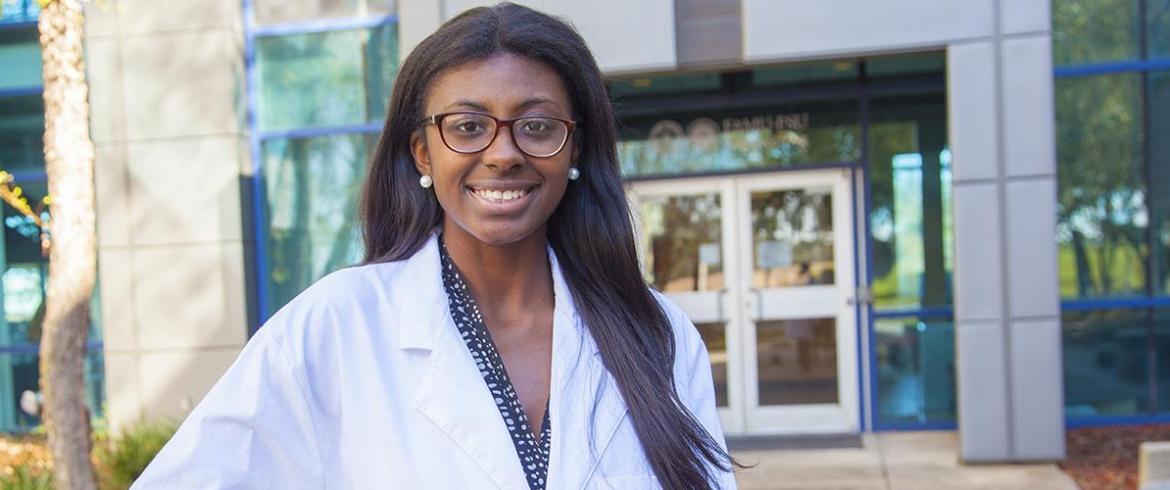 Engineering is a field with little glamor. Although an engineer's creation can influence thousands of individuals daily, those using it most likely are unaware of whose hands forged it—and that's just fine for those like Krystie Snype.
"I'm not a person that likes to be in the spotlight," Snype said. "I like the behind the scenes aspect of [engineering]."
Snype, a third-year biomedical engineering student from Jacksonville came to Florida A&M University spring of 2016 after attending the university's Spring Preview. She felt the embrace from faculty and staff that many other students recall from their first time at their respective Historically Black University or College (HBCU).
"I felt like the professors and other faculty members would care about the betterment of my future and provide amazing opportunities for students that look like me," Snype said.
At the FAMU-FSU College of Engineering, Snype enjoys learning the designing aspect of her major. She was one of the students missioned to renovate the Case II lab to in order to increase student activity and provide a more aesthetically-pleasing environment.
Originally, Snype envisioned herself as a medical doctor, but after she ventured into engineering, she discovered she could incorporate both fields into her work. One day, she hopes to make the leap into the field of anesthesiology.