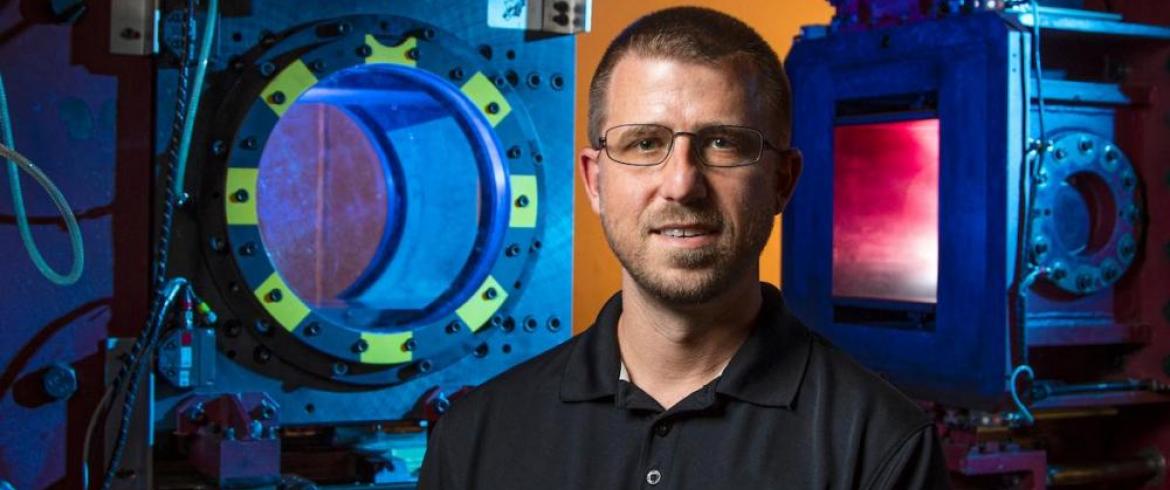 The first SpaceX Dragon spacecraft to carry astronauts successfully to earth returned in August 2020, ending an historic two-month test flight partnership with NASA. The moment was especially significant for SpaceX engineer Michael Sheehan, who was part of the launch development team for the mission. His team wrote software and ran the launch control operations. 
"The most exciting accomplishment for me was the launch of the Crew Dragon Demo-2 mission," Sheehan said. "This flight launched two astronauts, Bob Behnken and Doug Hurley, to the International Space Station and returned the capability of human space flight to the US."
After 13 years at SpaceX, Sheehan brings his experience in commercial space flight operations to Florida Center for Advanced Aero-Propulsion (FCAAP) at the FAMU-FSU College of Engineering. FCAAP's focus is aerospace and aviation research and technology.
"I'm hoping to bring knowledge from commercial aerospace to help develop and expand the research potential of FCAAP," Sheehan explained.
Sheehan is the new Project Director for Aviation and Aerospace Research & Engineering at FCAAP.
"Mike will be working to increase research in high-speed aerodynamics and supersonic flight regimes," Farrukh Alvi, the Associate Dean for Research and Graduate Studies said. "I am confident that with his unique expertise and our unique capabilities, his addition to our team will help us grow considerably."
Rajan Kumar, an associate professor of mechanical engineering and director of FCAAP, is an active researcher in the aerospace and high-speed aerodynamic area and will be working closely with Sheehan.  
"We are very happy to welcome Mike to the program," Kumar said. "His experience in the aerospace industry will help us expand our research in the field of commercial space transportation." 
Sheehan has ties to the college, a two-time mechanical engineering alumnus from Florida State University with a bachelor's degree (2005) and a master's degree (2007). He spent his senior year as an undergraduate assistant in the Fluid Mechanics Research Laboratory (the precursor to FCAAP), researching noise suppression in three-dimensional cavities using the supersonic wind tunnel.
Hired by SpaceX in 2007, Sheehan first worked in launch operations for the final three Falcon 1 missions from the company's Los Angeles location. Later, he transferred to Florida to support the Falcon 9 program. Sheehan has been part of the vehicle integration team, supporting technicians and engineers for the final build, test and flight of rocket launches.