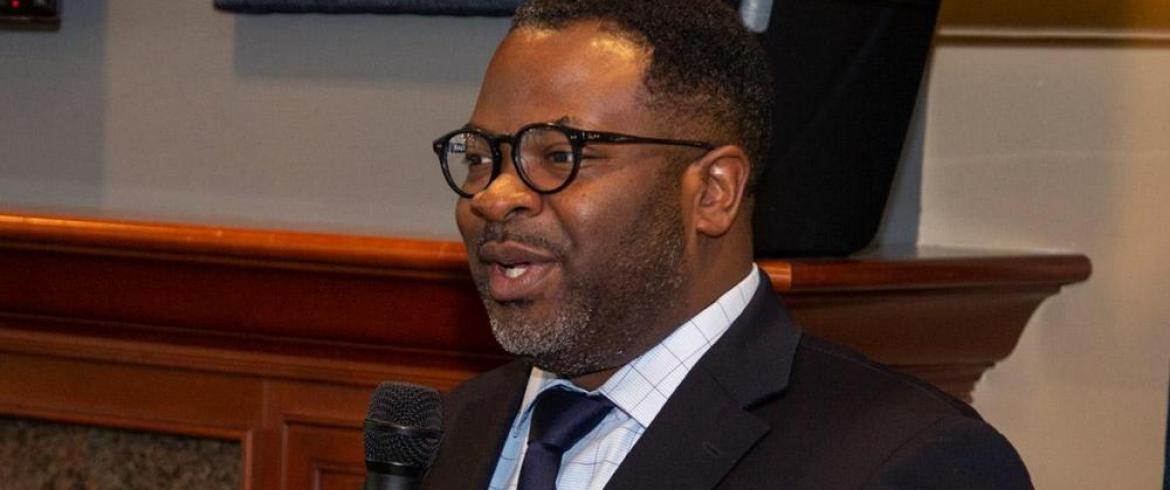 Sherman Whites, Jr., is a director in Education for the Ewing Marion Kauffman Foundation, where he is responsible for managing philanthropic investments related to K-12 education, including emerging portfolios related to innovation and community ownership.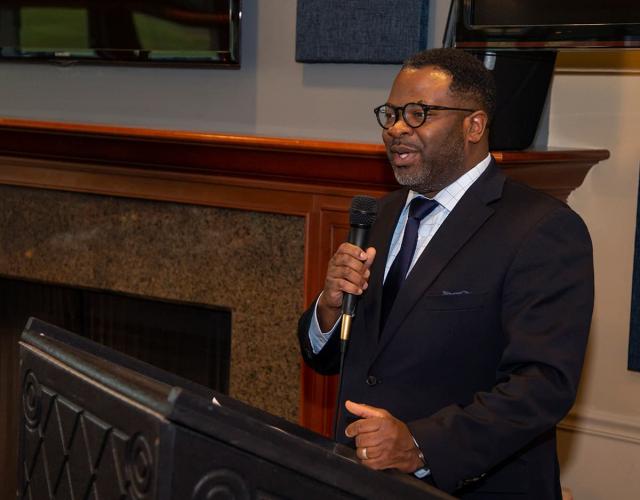 Sherman Whites, Jr. speaks after receiving a Distinguished Alumni Award during the 2019 Department of Mechanical Engineering Alumni Awards Banquet.
He also works with the Kauffman Foundation's Communications and Public Affairs team to develop outreach strategies related to education.
Prior to joining the Kauffman Foundation, Whites was a program officer for the K-12 Education and Special Interest teams at the Walton Family Foundation. He was responsible for managing investments to improve education outcomes through empowering parents to choose among high-performing schools.  
Whites began his career in philanthropy in 2011 after working with public charter schools in New Orleans as part of the Broad Foundation's Residency in Urban Education. Prior to his career in education, Whites acquired experience in operations and brand management from several market-leading organizations: Ford Motor Company, PepsiCo, Campbell Soup Company and Target Corporation. He also served as an adjunct instructor at North Carolina Central University.  
Whites earned his Master of Business Administration (MBA) from the Kenan-Flagler Business School at the University of North Carolina and Bachelor of Science (BS) in mechanical engineering from Florida A&M University.
"I was deeply honored to hear of being nominated for the Distinguished Alumni Award, granted by the Mechanical Engineering department. While I have not worked in engineering for quite some time, the work ethic, logic and practical skills I acquired in my degree have given me the background necessary to educate others and leave a legacy that is truly inspired by engineering."