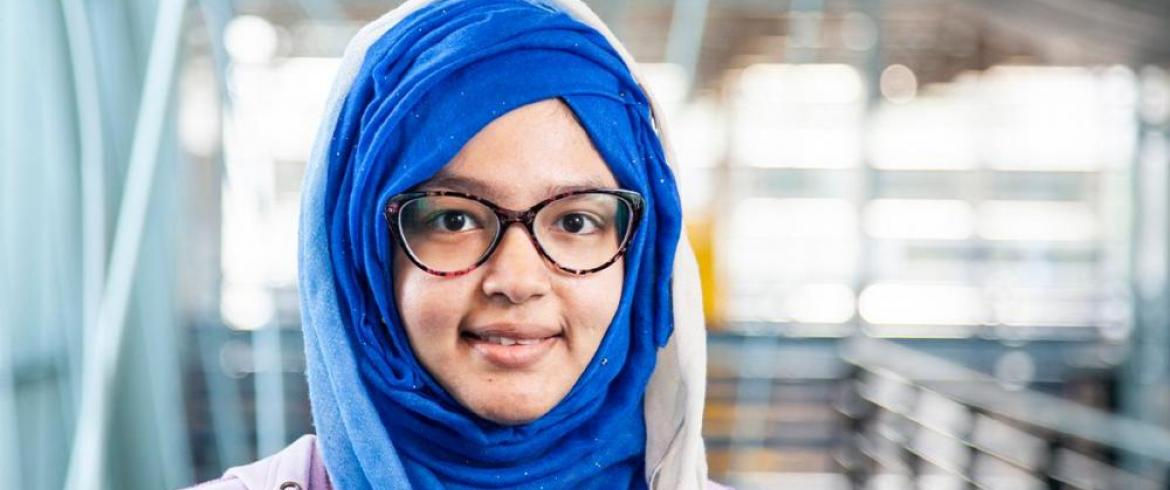 Sarajeen Saima Hoque is a civil/environmental engineer from Bangladesh. She came to the United States to pursue her Ph.D. after earning her bachelor's and master's degrees in the South Asian country. Traveling to Florida on her own, Saima Hoque ventured to the opposite hemisphere of the globe to reach the next level of her education through the FAMU-FSU College of Engineering. After hearing of the college through a friend enrolled in graduate studies here, Saima Hoque applied and was fully funded as a graduate student and research assistant.
As a civil and environmental engineer, Saima Hoque's passion and focus is in water treatment. The clean water crisis in Bangladesh has resulted in over 4 million people without access to safe water and 85 million without improved sanitation. Hoque wants to use her expanded experience to help resolve the epidemic.
"I really hope my field will help me to innovate or get to some solutions so that after my Ph.D., I can go to my country and apply my knowledge," Saima Hoque said. "I wanted to study here so that I could make a difference."
Although no one in her family is an engineer, choosing the profession felt natural to Saima Hoque. Growing up, she was always adept at solving math equations. She figured using her gift of understanding the STEM fields would be the best route to make transformative change in the world both for herself and for those around her.
"It was a moment of instinct for me," said Saima Hoque. "If I choose this, I'll be able to do good in this field. I think I can help my country, myself and career."