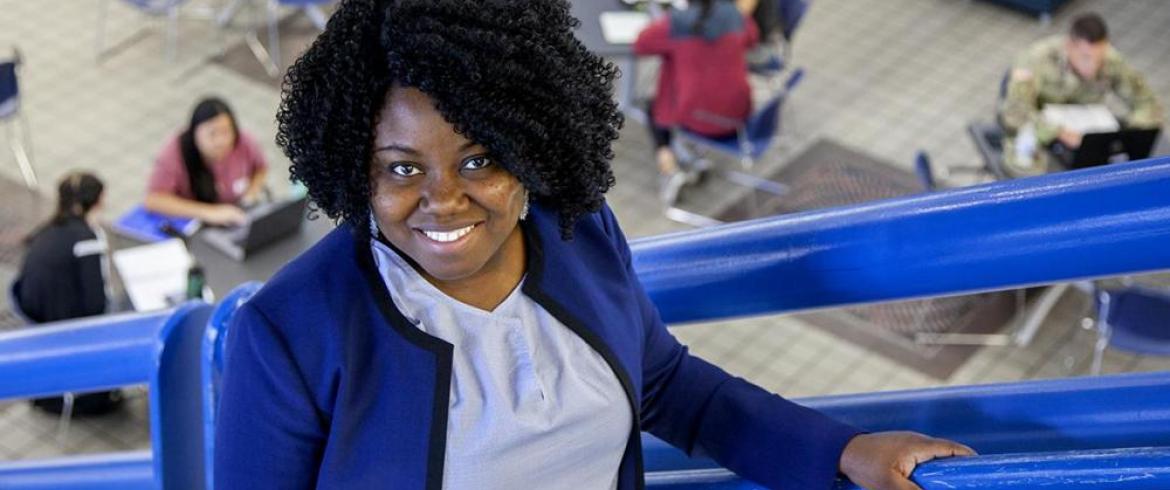 Florida State University students, employees and organizations gathered April 9 for the university's annual Leadership Awards Night. The ceremony, sponsored by the Division of Student Affairs, honors the diverse collection of individuals and groups across campus who engage in leadership learning.
Academic Leadership Awards are given to one undergraduate and/or graduate student from each FSU college. The award is based on academic performance, university service, and other contributions both in and out of the classroom. Fehintola Sanusi, a Ph.D. student in civil engineering, was selected for the FAMU-FSU College of Engineering. She was nominated by her mentor Juyeong Choi, Ph.D., a professor in the department. In his letter, Choi cited her leadership and initiatives in several instances, including as the president of ITE FAMU FSU (a transportation engineering student group) since February 2019. In addition, Sanusi has won multiple student competitions, produced conference papers and an extended abstract in a high-impact journal in her field. She is highly active in the professional, academic and student opportunities in civil engineering.
In addition, electrical engineering professor Jim Zheng was recognized with a Faculty/Staff Seminole Award, given to faculty and staff members who demonstrate an exemplary attitude toward students, are enthusiastic about working with students and extend themselves to help students.
Read the full article on the FSU awards here.