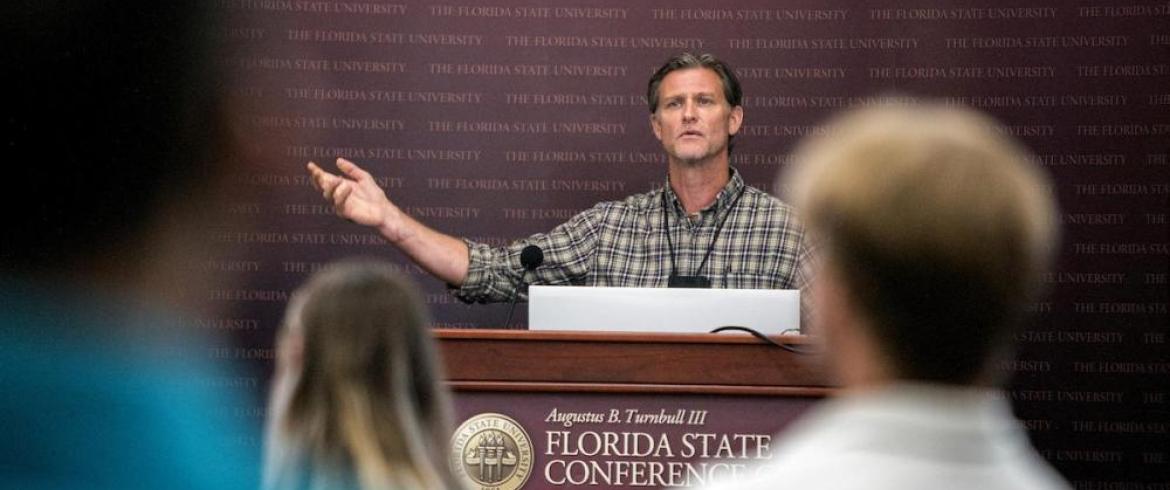 The Quality and Productivity Research Conference (QPRC) brought experts in engineering, statistics and other research fields to Tallahassee in a weeklong event this summer. The Department of Industrial and Manufacturing Engineering at the FAMU-FSU College of Engineering, Florida State University's Department of Statistics and College of Arts and Sciences hosted the event.
Researchers from industry, government, and universities exchanged ideas and presented their findings for developing better statistical methods to achieve quality and productivity. The hybrid format allowed both virtual and in-person participation the conference. 
The conference theme, "Data Science and Statistic for Quality," covered a broad range of topics including spatial statistics, machine learning, high-dimensional data, Bayesian methods and statistical process control.
"It was an honor to host the 37th annual Quality and Productivity Research Conference in Tallahassee this year," Arda Vanli, associate professor in the department of industrial and manufacturing engineering, said. "Engineering faculty had a great collaboration with our colleagues in statistics for this important event."
A grant from the National Science Foundation (NSF) supported student participation in the conference. The funding covered their costs, and students were encouraged to present posters on their research.
"The conference brought together researchers and practitioners across the country," Vanli said. "Statistics, data science and industrial engineering disciplines were represented and the event provided an excellent interaction and networking environment here in town."
The chair of the organizing committee, Eric Chicken, professor in statistics at Florida State University, said, "This was a wonderful educational experience for the students and an opportunity to share information with other researchers and industry representatives."
For more information: https://community.amstat.org/qp/events/qualityandproductivityresearchconference
RELATED ARTICLES
Engineering researchers harness wind data to help meet energy needs in Florida
FAMU-FSU Engineering researchers analyze mobility data for smart power usage