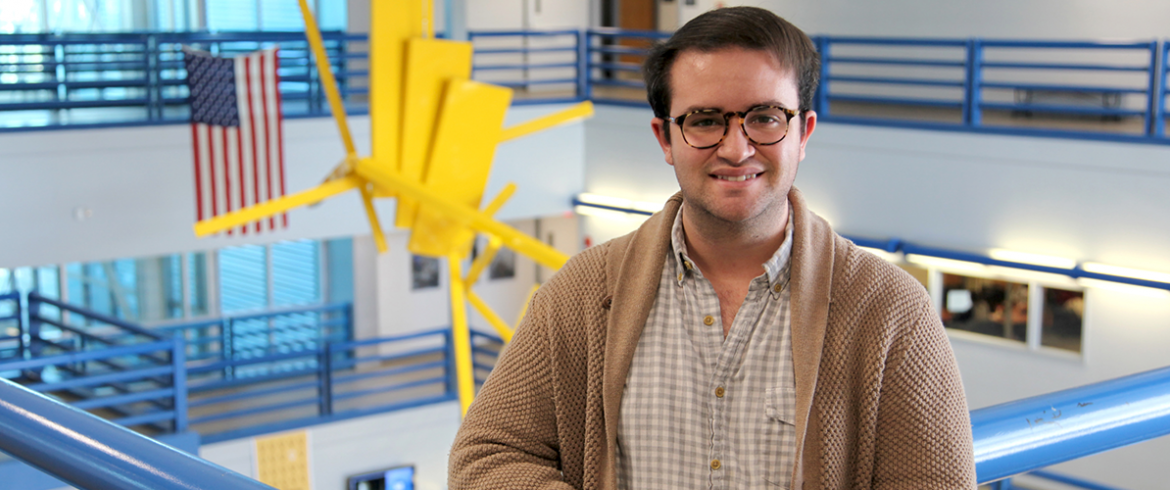 Garit Poire, a civil engineering graduate student at the FAMU-FSU College of Engineering, was recently selected as one of four recipients of the 2018 Graduate Student Leadership Award. Awarded each year by FSU's Graduate School and Congress of Graduate Students, according to the school's website the Leadership Award "recognizes outstanding graduate student leaders who are making a positive difference in their scholarly/creative work, campus and wider communities."
In order to qualify for nomination, prospective awardees must submit a personal essay outlining evaluation criteria, an up-to-date Curriculum Vitae, and a letter of recommendation from faculty or staff. Those lucky enough to receive the award also receive a $1,000 prize.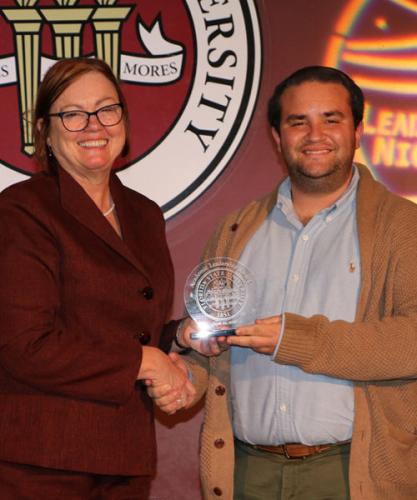 In addition, all award nominees are invited to the annual Celebration of Graduate Student Excellence ceremony, which this year will be held at the FSU Alumni Center (1030 W. Tennessee St.) from 3:30-5:30 p.m. Tuesday, April 10. 
Previously, Poire won the American Society of Civil Engineers' (ASCE) Florida Section Student of the Year Award, the Florida Engineering Society's Student of the Year Award, as well as the mantle of Seminole Torchbearer—all in 2016. Last year, he also was awarded the Outstanding Service to a Student Chapter for the State of Florida by the Florida Engineering Society, and was nominated for the 2017 FSU Teaching Assistant Award.
Positions he has held include K-12 Outreach Chair for the ASCE Tallahassee branch, graduate adviser for the FAMU-FSU ACI-ASCE-FES Student Chapter, Chair of Communications for the ASCE Florida Section, and the Florida Engineering Society Student Representative for the Florida.
Poire, who will earn his master's degree this semester, credited his award win both to his community service experience as well as having cemented himself as a leader within student organizations. After joining the board of the local parent chapter of the ASCE, he worked to create a program called INSPIRE, a joint education outreach initiative between the local ASCE parent and student chapters. The program seeks to educate and mentor at-risk K-12 students from underrepresented communities, while providing enrichment activities designed to stimulate an interest in STEM. Since then, INSPIRE has received more than $13,000 in grants and donations. 
In a recommendation letter, professor and department of civil and environmental engineering associate chair Lisa K. Spainhour wrote, "As the leader of our joint student organizations, Garit implemented new fundraising and membership initiatives that increased student participation as well as enriched the educational experience of the student members. A clay-shoot event he originated--now an annual event in its third year--has not only proven to be the most successful student fundraiser by far, it has improved interaction between students and practicing professionals in a fun, informal setting. That is only one example of how his leadership has been transformational to our student organizations."
"It's an honor to be given this award by my University and represent the FAMU-FSU College of Engineering," Poire said. 
"This award was a joint effort and is a testament to everyone who supported my efforts. From business, to faculty, to friends, to family, thank you for all your support. Honestly, it's overwhelming to be chosen for this award, especially amongst such accomplished peers."